HOT AT HOTA.
Coral Drouyn looks at the return of the Gold Coast's Home of the Arts.
It's hard to believe there are only 7 weeks left in 2020, and won't we all be glad to see the back of it. But the upside is that live entertainment is returning to our theatres and our lives – and we are all glad of that.
The big news is that the Queensland Ballet will bring their production of Giselle to the Home Of The Arts, commencing tomorrow, Nov 12 through to 14. And we'll be able to see it in the amphitheatre whilst drinking champagne and having a gourmet hamper supper. The company had to postpone their entire 2020 season until 2021, and this iconic production will be their monumental return to the main stage.
Artistic Director Li Cunxin AO said it was good to be able to fit in a repertoire piece this year.
"We are thrilled to be back on the stage, not only to do what we love, but to give back to our audiences who have been so generous and supportive through this unprecedented time," he said.
Queensland Ballet's first performance for 2020 was in early August, with a limited seating arrangement in place for 60 Dancers: 60 Stories at Brisbane Powerhouse. Each show seated just 114 audience members, and while it was a huge success, it was only a small snippet of the audience size the cfompany has become accustomed to. Li says he is immensely proud of the dancers and the challenges they have overcome this year.
"It's been a tough year for them. First being sent home to work and train, then having the entire 2020 season postponed and then coming back into studio. But they've risen to every challenge we've thrown at them; initially through the creation of 60 Dancers: 60 Stories online, then adapting it to stage, and now rehearsing to present Giselle on November 12," he said.
"Whether you're a ballet lover or simply after a good night out, we'd encourage people to pack a picnic and make the most of the relaxed atmosphere," said Mr Li.
But there's more on offer than just the ballet.
Magic Beach is the new stage adaptation of the classic Australian book by Alison Lester AM on November 13 to 14, from the team behind The Gruffalo. The play is written by Australia's most prolific playwright, Finnegan Kruckmyer, and while it's ostensibly for kids, Finnegan wrtites in a way that brings out the inner child in all of us.
The Gold Coast's popular storytelling night is on again – Stories in the Key of GC returns on November 27 after being the very first live show at HOTA since the venue had to temporarily close its doors earlier this year. MC Fletcher Babb (aka Cold Ghost) will be joined by local writer Sam Morris, investigative journalist Hedley Thomas (Teacher's Pet), and Gold Coast poet Vivi Baker for a dive into local stories.
On November 29, the Gold Coast's Roots Music Festival returns with a star-studded line up of roots artists taking to HOTA's outdoor stage, including Tijuana Cartel, Fat Picnic, Hanlon Brothers, August River Band and MC, DJ Sarah Howells.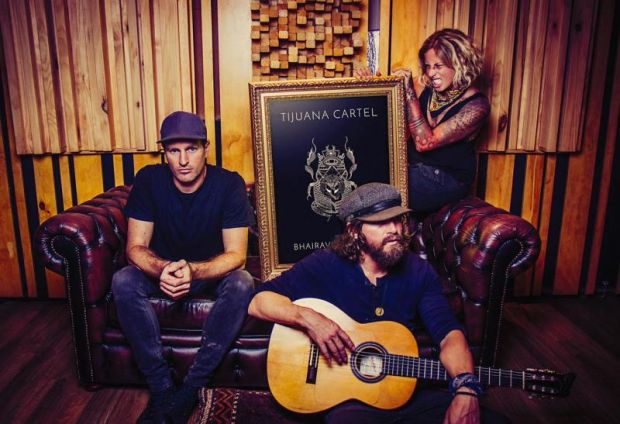 HOTA joins forces with VAULT to present The F Word on December 5, with a day of panellists discussing feminism in the art world, chaired by one of Australia's leading curators and art advisors, Alison Kubler. And throughout December, HOTA's popular Fridays on the Lawn continues with 12 Days of Christmas – free live music throughout the HOTA parklands celebrating the festive season, with performances from several Queensland artists including Benny D Williams, Trichotomy, Bobby Alu, Karl S Williams, and plenty more.
Hota's UPSPRING Festival will be sure to put a spring in the Gold Coasters' steps for the rest of the year with this jam-packed live program and more to be announced over the coming months. And on Dec 18th and 19th Will Bligh brings his astonishing one man version of A Christmas Carol - playing 20 characters.
And if all that doesn't tempt you, there's the National Theatre Live on film with James McEvoy as Cyrano de Bergerac, in the Arts Cinema.
It's shaping up to be a good summer.
All events meet social distancing and hygiene guidelines per HOTA's Gold Coast's Home of the Arts is no exception. You can find all the details on their website hota.com.au