John Bucchino, Georgia Stitt and Friends.
Acclaimed U.S music theatre composers and performers John Bucchino and Georgia Stitt take to the stage to perform an evening of their best and most loved works. Both perform together in Brisbane for one night only, with individual performances by Bucchino in Sydney and Stitt in Melbourne.
Both Bucchino and Stitt represent some of the finest exponents of contemporary music theatre composition and their work has been recorded by the likes of Liza Minnelli, Matthew Morrison, Cheyenne Jackson, Judy Collins,Patti LuPone, Sara Ramirez and Art Garfunkel to name but a few.
In this Brisbane exclusive, one-night-only concert, they will be joined by some of Brisbane's best professional music theatre voices – Marika Aubrey, Madeline Cain, Andrew Conaghan, Angela Harding, Tod Strike and Luke Kennedy.
John Bucchino's credits include The Johnny Mercer Songwriter Award, The ASCAP Foundation Richard Rodgers New Horizons Award, The Jonathan Larson Award, The Kleban Award, The Los Angeles Ovation Award (for the revue It's Only Life), The DVD Premiere Award (for the song "Better Than I"), and the first annual Fred Ebb Award.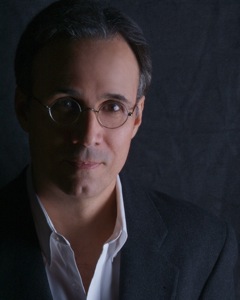 He has written scores for musicals including Broadway's A Catered Affair, It's Only Life, and the Dreamworks animated film Joseph, King of Dreams. 
 
Georgia Stitt's work includes musicals Big Red Sun, Hello! My Baby, a "new-fashioned" musical written with Emmy Award winner Cheri Steinkellner using the Tin Pan Alley catalogue of great American songs and The Water(winner of the 2008 ANMT Search for New Voices in American Musical Theatre).
 
Georgia's non-theatrical compositions include several choral pieces, with hope and virtue, using text from President Obama's 2009 inauguration speech and she contributed songs to the American Music Festival in Tono, Japan. 
 
Presented by Your Management International in association with Harvest Rain Theatre Company, John Bucchino, Georgia Stitt and Friends is a not-to-be-missed event that will thrill music lovers and fans of musical theatre.
 
Producer, Jeremy Youett said, "To have not one, but 2 of Americas finest contemporary Music Theatre composers in concert together is a triumph that only Brisbane audiences will have the opportunity to see. They are joined in song by some of Brisbane's finest local and ex-pat professional Music Theatre actors in an exclusive one-night-only concert event that cannot be repeated."

JOHN BUCCHINO, GEORGIA STITT AND FRIENDS
BRISBANE – ONE NIGHT ONLY
WEDNESDAY, 2 MARCH
7.30pm
Queensland Conservatorium Theatre
Griffith University, 16 Russell Street, South Bank
Brisbane, QLD
Bookings
Q Tix
www.qtix.com.au
Tel:136 246

ADDITIONAL JOHN BUCCHINO CONCERT DATES:
John Bucchino and Friends in Concert
Sydney - Thursday March 3
Tickets on sale Mid January at Moshtix!
ADDITIONAL GEORGIA STITT CONCERT DATES:
Georgia Stitt and Friends in Concert
Melbourne - Sunday March 6
Bennetts Lane
Tickets on sale Mid January at Moshtix!
Information regarding PUBLIC MASTERCLASSES being held in Melbourne, Brisbane + Sydney taught by Bucchino and Stitt is available to download at:
http://yourmanagement.biz/Coming_Soon.html