Life Without Theatre
With theatres closed for months on end, artists and audience members alike have been left with a creative void in their lives. Despite the disappointments of 2020, Simon Parris has been inspired by the way theatre practitioners have maintained their morale.
Prolific Geelong theatre company CentreStage was set to open an ambitious new production of West Side Story, its run of 11 performances already 90% sold out, when the COVID-19 lockdown hit.
"We were due to bump into the theatre on March 17," said CentreStage Managing Director David Greenwood. "On March 13 we cancelled the show amid health concerns for our cast and creatives. Our final rehearsal was our Sitzprobe - a perfect way to farewell the cast and crew for a postponed production.
"We quickly worked behind the scenes to secure new dates. To keep our cast engaged, our choreographer ran weekly dance classes and fitness (gym) sessions via Facebook live / Zoom for cast to maintain their mental health and fitness.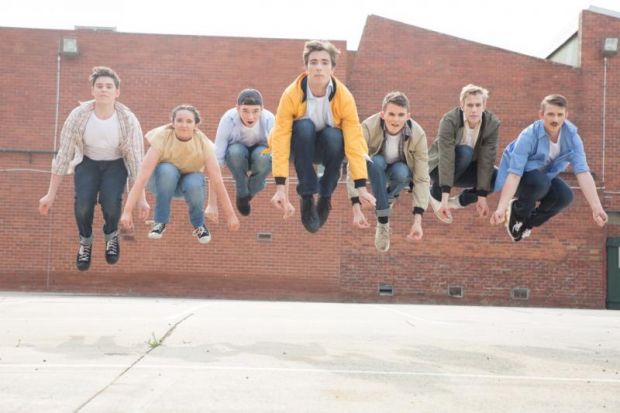 "Our team worked hard behind the scenes. Our motto was 'all in or no show' - i.e. if we didn't have the same creative team, we wouldn't go ahead as it should be presented in its original format or as close as possible."
CentreStage's motto is "family always first", so when several individuals dropped out of the postponed production for family health reasons the very difficult and expensive decision was made to cancel West Side Story.
The financial impact was huge. All creative staff contracts were paid in full as their work had been completed. The set and costume bill was $70,000. Additionally, staffing expenses and refund fees took the investment to more than $150,000.
On top of this, CentreStage had to delay a July production of Priscilla Queen of the Desert, for which key sets and costumes had already been purchased from the professional tour in New Zealand.
David described the company's efforts to maintain morale.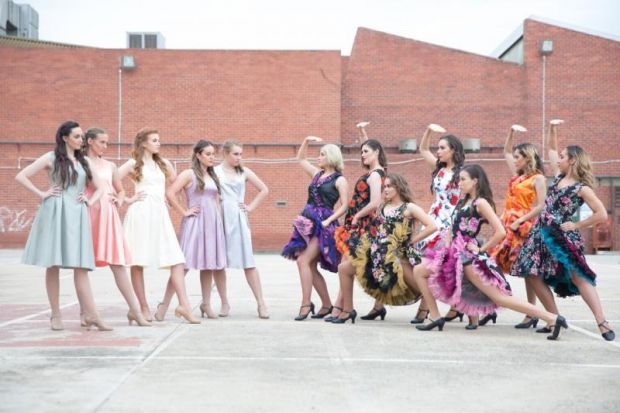 "We are very lucky we have a strong Mental Health Policy and a dedicated staff member (Marnie Parkinson) who was very active in guiding our key decisions and the mental health of all our team. Throughout the lockdown, we were able to stream rehearsal footage inside our private Facebook group to keep the cast encouraged and their spirits lifted. In addition, we ran numerous competitions. Our website then launched a Health and Wellbeing portal for Geelong performers."
Elsewhere, seasons were in full swing when the COVID lockdown struck.
Fiona Choi was enjoying her role in Melbourne Theatre Company's sold out season of Torch the Place when fellow cast member Diana Lin heard news from friends in China about the rising health crisis. The cast started to notice some empty seats, and took the pre-emptive step of changing some blocking to reduce physical contact.
Benjamin Law's Torch the Place was the second Australian premiere play to arise from MTC's NEXT STAGE program, following Anchuli Felicia King's Golden Shield (2019). Fiona performed in both of these plays by Asian writers. "I don't know if it was purposeful that NEXT STAGE chose Asian writers or whether it just happened," said Fiona. "I think it's something like 35% of faces [in Australia] are Asian, so it's inevitable that there would be a rise in Asian voices wanting to tell stories and a cry from the community to see themselves on stage.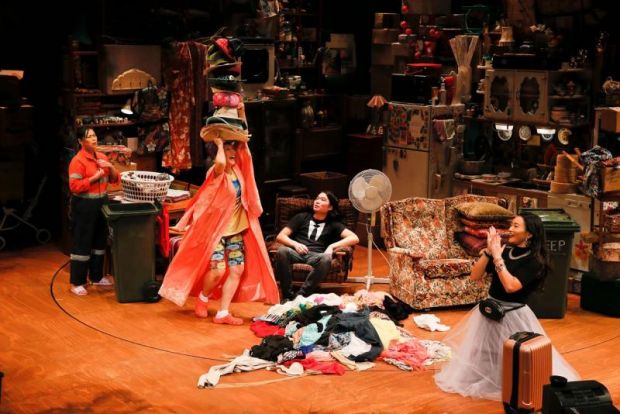 "Torch the Place was an Australian story about family relationships. We found a lot of humour in Asian references, as Benjamin Law always does, and it really added some layers and nuance to it. They could have been any family, because it was about holding onto the past, how trauma is passed on from one generation to the next and trying to unpack that for your family."
The play had ten days to run when the season was cancelled. Fiona was then set to go on to play her dream role of Baker's Wife in Into the Woods with prolific Sondheim specialist company Watch This, now rescheduled for next year.
Fiona noted that artists were quick to create online avenues of support and opportunity. She took part in actor/writer James Millar's project HOPE: New Work Development Initiative. Fiona was also invited to be one of 50 artists who filmed monologues by Australian writers for Playwriting Australia's Dear Australia – Postcards to the Nation, a project that can be viewed online.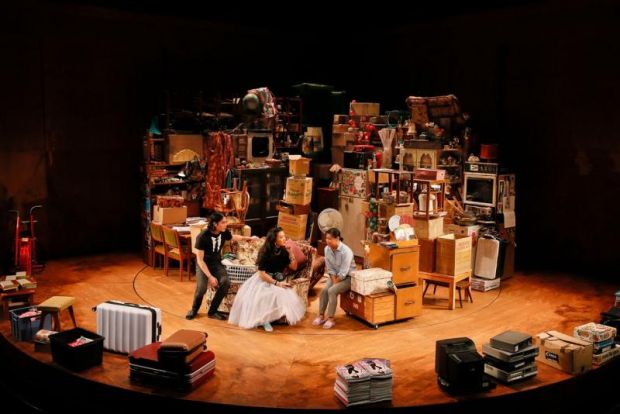 Further activities online included vocal coaching and participating in acting workshops with friends. "Particularly in the first lockdown, the chance to work on craft without a specific goal in mind was freeing and enjoyable," enthused Fiona.
Fiona has enjoyed time with her family during lockdown, noting, "Lucky for me, my boys enjoy being at home and they enjoy each other's company, so it hasn't been too difficult. Although we do all have cabin fever!"
Actor Ash Roussety was onstage when the pandemic hit, enjoying the biggest role in his career since graduating from WAAPA in 2016.
Working as Dance Captain and a standby covering five roles, Ash was thrilled to be in Come from Away, saying, "it's probably the biggest thing I've done in terms of the size of the show, in terms of audience reach and the job itself."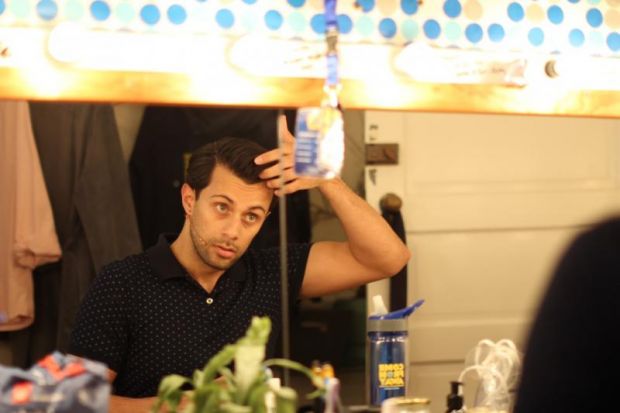 Having been on stage several times in each role, Ash was fortunate enough to have a run as Kevin J before closing. "The last two weeks were an extension, and the wonderful Nick Brown had other commitments, so I got to step up into the role for two weeks, which was fantastic."
Ash described the show's closing, saying "I feel like it's one of those days I'll never forget: the 15th of March, when the first lockdown happened. We only had a week left of the run. They called us together for a meeting before the show. It was us, Harry Potter, Billy Elliot and Shrek, which was across the road; we all had to close."
While the China tour and Sydney seasons of Come from Away were cancelled, a Melbourne return and Sydney season are planned for 2021. Ash is staying in touch with the material. "I'll run through it, even just in my head, singing through it occasionally and just maintaining it in the body as much as I possibly can. Realistically, when we start again there'll presumably be another rehearsal period. It'll just be like mounting a brand-new show."
Ash listed other activities that have filled his time. "I've got a lot of friends teaching online classes, all of my singing teaching has moved online, and I'm doing a lot of yoga through friends - just keeping that connection because it is really difficult in Melbourne at the moment."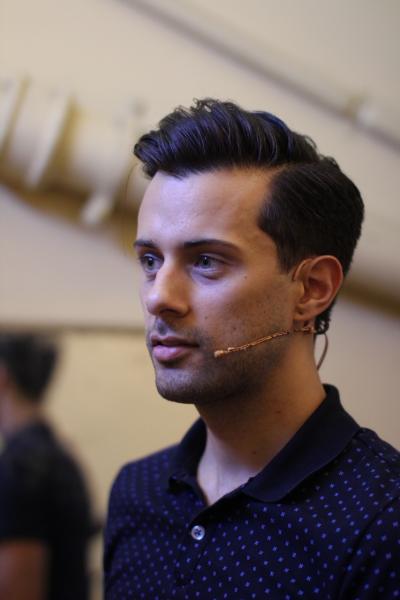 Ash was philosophical about the break in his career.
"The wonderful thing about stopping and taking stock is just the time for reflection. I think that's been valuable to a lot of performers. Going in, we all knew it was going to be a challenging industry to be a part of, but I also think it comes down to the individual - about being strong and also having a really, really strong support network. I have some of the closest friends here in Melbourne, which is very lucky."
The pandemic has affected Tyran Parke on two fronts, requiring fundamental changes to teaching at Victorian College of the Arts, where he is Head of Music Theatre, and delaying the birth of his own theatre production company, Clovelly Fox.
Tyran packed in plenty of theatre at the start of the year.
"I went to New York then London with the third year students. I worked on The Prince of Egypt in London and then taught in Canada."
Teaching subjects such as singing and ballet online does not sound very practical.
"It's been much, much better than imagined, thankfully - not without its problems but it's given us new ways of doing things."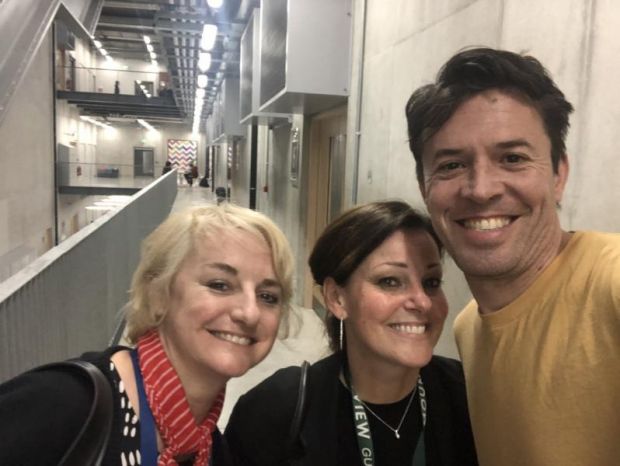 The change of conditions brought new opportunities.
"We got funding about a week into lockdown to do a piece called The Roots, The Rep. That was to get all people of colour teaching culturally specific styles that have gone into musical theatre - hip hop and gospel and rap and the plays of August Wilson and the Latin American tango.
"We had an American Songbook competition and Michael Feinstein judged it for us. Nobody would have ever thought this was possible in the past. We did an audition class for A Gentleman's Guide to Love and Murder and Steven Lutvak, who wrote it, did the class."
The annual VCA musicals have been delayed by COVID. Jason Langley was to direct The Mystery of Edwin Drood and then Tyran was to direct Our House. The annual Third-Year Showcase for agents has also been pushed back, but in the meantime Tyran found another way to share the students' talents.
"I also got funding for a piece called Ghost Light. It's a piece where the students pick a song they want to sing; let's say 'If My Friends Could See Me Now'. I hook up a zoom call with Nancye Hayes or Kelley Abbey or both and they record a twenty-minute conversation about the experience of Sweet Charity. Then the student takes the song and we film it on the stage of the Regent Theatre by the ghost light."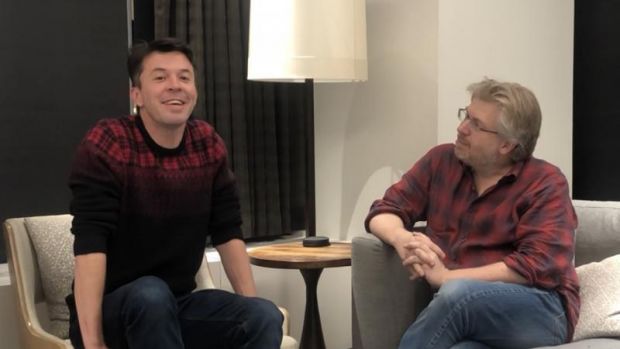 Tyran sees the nature of theatre practitioners as a strength at this time.
"We, as artistic people, are always being asked to respond to high stakes situations with difficult parameters and respond with empathy and communication and courage. We're always sitting in some kind of unknown. So, it doesn't surprise me in a way that we go, OK, you've taken that away from us. How are we going to make up something else?"
Tyran was about to launch his production company Clovelly Fox with When the Rain Stops Falling, which was to be followed by One Flew Over the Cuckoo's Nest.
"I will probably do another show over summer. This is a new piece that I envisaged for outside anyway and it can work socially distanced because we're outside."
Winner of three Music Theatre Guild of Victoria awards for Best Costumes, Victoria Horne looked at designing CLOC Musical Theatre's Priscilla Queen of the Desert as one of the most exciting projects yet.
"We were probably only three weeks away from finishing; we were doing that well. We had all the Gumbys done. I had all the floral headpieces done. We did a mini photoshoot with just the three leads because we were only allowed to have ten people because of distancing. That was when the show was going to be in October - now it's May 2021."
With a team of 25 costume makers, a decision was made to stagger people working in teams of five. "But within two weeks it just all shut down and basically that was it. The ladies and men [of the cast] are all at a point now where they need fittings, but we can't get hold of anybody."
Victoria described some of her costumes for Priscilla. "I based the funeral scene on the Emerald City scene from Wicked, so every item is something unique and specialised and original. We're working with headpieces that are out of this world and flowers and Gumby feet. The cupcakes are finished, and they are rubber and hoops and all that sort of thing. It's been a real challenge, but we were just thriving on the excitement.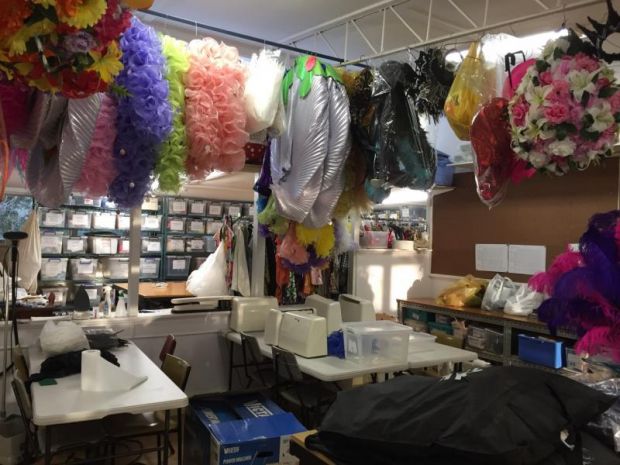 "We just want to get this show on - I mean it's so big. The set is monumental. We have to do it justice and we can't do it on a socially distanced audience; it has to have the full impact."
Victoria also lost personal corporate work that she usually does for employers such as Crown Casino and the Australian Open, as well as sewing she does for celebrity clients. She would have moved on to CLOC's Jersey Boys by this time, but this production has also been postponed.
After reorganising her sewing room, Victoria has recently moved on to an interim project. "I've been doing what every other costume designer in Melbourne has been doing - I've been making masks. I make crystal masks - I've made hundreds!"
Across the Tasman, theatre companies in New Zealand have also been affected by the closure of theatres. Whangarei Theatre Company was unlucky enough to have the same production postponed twice, both times at very short notice.
With 14 years of varied experience on and off stage with the company, Barbara Trimmer has been President since 2018. She outlined the setbacks to the company's production of Ladies in Black, originally planned for March/April.
"New Zealand went into lockdown Level 4. We had done the final dress rehearsal and then had to stop. We left everything ready to go and the cast promised to keep up with their lines etc.
"With Level 1, we were able to have shows, so the season was moved to August. Going back into Level 2 meant we had to cancel again."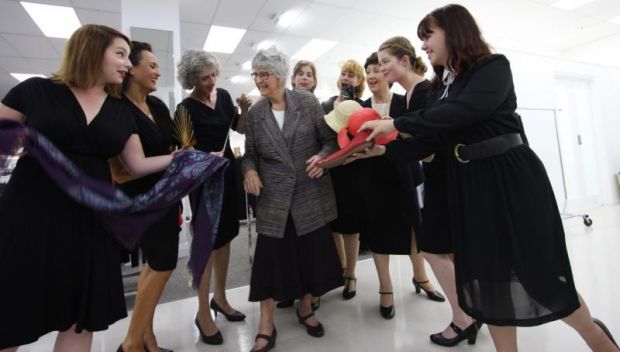 Looking ahead, it would seem somewhat risky to lock in new dates for Ladies in Black.
"We are going to wait and see what will happen. For every theatre group it is really difficult as our crystal balls don't seem to be working too well!"
The company also had to cancel their June 2020 season of Priscilla Queen of the Desert.
Barbara said, "We were well into organisation with the production team all set to go, and audition dates set."
There is some better news on the horizon as the company is now working on their November/December season of Shrek the Musical.
"Shrek is in rehearsal and all the production team are working on their areas."
The company's speech and drama academy Making a Scene was also impacted.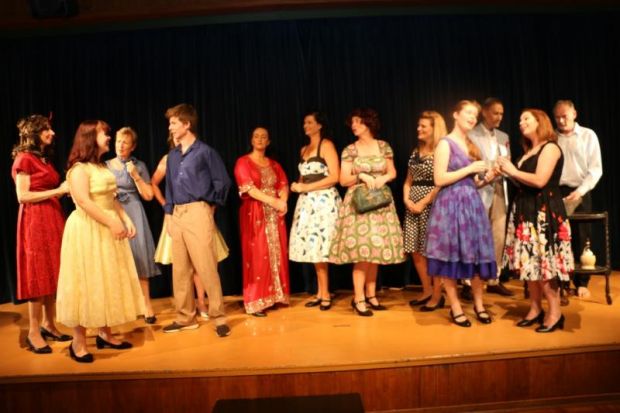 "Making a Scene did not continue during lockdown and returned when we were back in Level 1. They spent some time during the school holidays in July working on the set they will be using for their competition piece at the end of this month."
With so much work to do for the company, Barbara described her life as basically continuing as normal. "As a full-time primary school teacher my life is pretty busy!"
Images: CentreStage's West Side Story (photographer Tanja Rankin); Torch The Place (photos by Jeff Busby); Ash Roussety; Lyndall Dawson, Ruthie Henshall and Tyran Parke after class in London; Tyran Parke and composer Dave Molloy; CLOC's Priscilla costumes (photo by Sandra Davies); Whangarei Theatre Company - Ladies in Black (photos by Ian Page).