Malthouse Season 1, 2011
Malthouse Theatre's new Artistic Director Marion Potts has announced her first season of ten productions, including three World Premieres, three Melbourne Premieres, four dance productions, three new adaptations of classics, two Malthouse commissions, and two return seasons by popular demand.
The season begins in February with Marion Potts's direction of her own "epic, almost operatic adaptation" of John Ford's 'Tis Pity She's a Whore, collaborating with composer Andrée Greenwell.
"First unleashed in 1633, 'Tis Pity She's a Whore is one of the most shocking and powerful theatre stories of all time. Potts's premiere production as Malthouse Theatre's new Artistic Director is a reworking of this dazzling satire of moral treachery and religious corruption. Just as Ford's plays responded to the dramatic challenges of audiences weaned on the savagery of Shakespeare and his contemporaries by heightening theatrical drama to a fevered pitch, so too will Potts reimagine this iconic play as an astonishing comment on our times."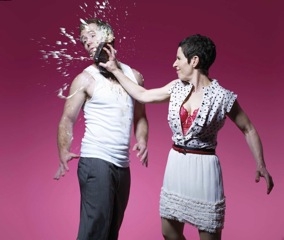 Pamela Rabe makes her Malthouse directorial debut with the World Premiere of PORN.CAKE by Vanessa Bates. "Vanessa Bates' new play is as decadent and full of secrets as a sneaky middle-of-the-night fridge raid. A bold and witty take on the modern sex comedy, PORN.CAKE mixes equal parts of the absurdly obvious with the obviously absurd."
Michael Kantor directs the World Premiere of A Golem Story by Lally Katz.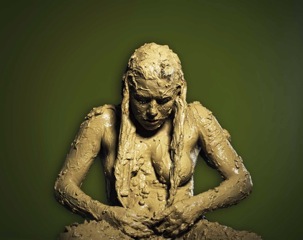 The most enduring yet elusive mythical figure in Jewish folklore, the golem is a superhuman figure fashioned from mud and endowed with terrible strength. A manufactured body without a soul, the myth of the golem taps right into many of our modern ethical dilemmas: who has the right to play God and create life? Even more daunting, what does it mean to have the power to beget a force that could create mass destruction?
In Katz's wild fantasy tale we see a world under threat, and full of contradictory desires through the eyes a woman robbed of memory and mourning the mysterious loss of her fiancé.
Malthouse joins the Sydney Theatre Company in the Australian Premiere co-production of the early Bertolt Brecht play Baal, in a translation by Simon Stone and Tom Wright.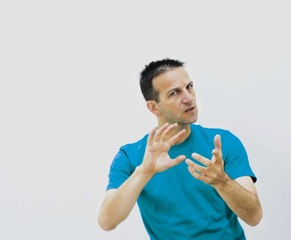 Samuel Beckett's The End, a production from Sydney's Belvoir, will see Eamon Flack directing Robert Menzies.
Four dance works feature: Chunky Move's premiere their collaboration with American kinetic sculptor Reuben Margolin, Connected; the Melbourne Premiere of choreographer Narelle Benjamin's first full length production In Glass, performed by Paul White and Kristina Chan; a revival of Phillip Adams's Amplification, the work with which he established his company BalletLab, and Chunky Move's Gideon Obarzanek in a solo performance, Faker.
Images (from top): Marion Potts, PORN.CAKE, A Golem Story and Faker.
http://www.malthousetheatre.com.au
Photographer: Garth Oriander