Malthouse Theatre Season 2014
It started with a treasure hunt, in keeping with Malthouse Theatre's reputation for cutting edge innovation. Handed a card with a map upon entering for 2014 Season Launch, we were encouraged to follow a route which revealed to us blood stained clothes, Chinese lanterns, a car, and other clues to the productions being offered next year. It was a novel and amusing way to break the ice for an eclectic crowd made up of students, elderly subscribers, actors and the press.
Once seated, we got to watch the B&W version of The Philadelphia Story with Katherine Hepburn, James Stewart and Cary Grant. It didn't even matter that a young journalist sitting next to me identified Hepburn as Bette Davis and had no idea who the two leading men were. We were excited about the programme to be revealed and even cheered as Simon Westcott announced that Coopers Brewery was now a major partner and henceforth the theatre would be known as Cooper's Malthouse. Artistic Director Marion Potts didn't disappoint us, and enthused the entire audience with her love of the company and her excitement at the programme ahead, and the fact that a new take by Simon Stone on The Philadelphia Story (think the cult of celebrity – The Kardashians) is the opening production for the 2014 suddenly made sense of the old movie clips (the production was subsequently replaced in the season when approval from the estate of Mrs Ellen Barry, who coo-wrote the play, was not granted). A new operatic aria was sung from perhaps the most ambitious production next year, Iain Grandage's opera of Tim Winton's The Riders; there's Brecht's The Good Person of Szechuan directed by acclaimed Chinese director Meng, Jinghui; Indigenous writer/director/musician Richard Frankland brings his play with music "Walking into the Bigness" and, for me, the most exciting offering from Sisters Grimm Calpurnia Descending (shades of All About Eve meets Sunset Boulevard) with the fabulous Paul Capsis, amongst others.
It's a risky programme, with many of the new offerings coming through Malthouse's Engine Room programme, but the Malthouse …sorry, Cooper's Malthouse…has never shied away from testing its audience and pushing the envelope. As Marion Potts told us, 'Art can reinforce as well as challenge – it can confront us with who we are. But really good art reflects who we could be.' It's a play on Shakespeare's quote "We know what we are, but we know not what we can be." Potts promises that, while Season 2014 might not be quite as much fun as watching politicians grinding each other into the dust, it will artistically help shape our future. It's a promise to look forward to.
Coral Drouyn
THE PRODUCTIONS
THE GOVERNMENT INSPECTOR
Created by / Simon Stone after Nikolai Gogol
28 February – 23 March
Merlyn Theatre
Opening Night / Wednesday 5 March 7.30pm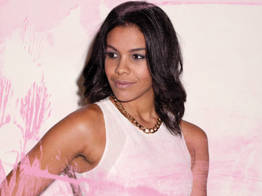 The Government Inspector is one of the great Russian comedies. The instruments of government are spun into a web of uproarious, dark humour. With the unexpected results of preference distribution wreaking surprise Senators upon Australia and recent revelations at ICAC in NSW, the relevance of this work is a wonderful opportunity to laugh at ourselves and perhaps reconsider whether we do indeed get the government we deserve.
Direction / Simon Stone
Set Design / Ralph Myers
Lighting Design / Paul Jackson
Cast includes / Zahra Newman
A co-production with Belvoir
FRANKENSTEIN
Created by / Kate Davis & Emma Valente
21 March – 5 April
Beckett Theatre
Opening Night / Tuesday 25 March 8pm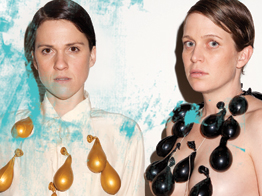 Frankenstein is the ultimate horror story of creation gone terribly wrong. When re-imagined by Melbourne's theatrical radicals THE RABBLE, this new production is set to be an edge-of-your-seat descent into the uncanny and the unimaginable.
Mary Shelley's gothic masterpiece has been transformed by THE RABBLE's Emma Valente and Kate Davis into a matriarchal world that worships female fertility. On the outer of this female-centric world, the tormented genius of Viktor Frankenstein is consumed by his inability to create life. Driven to terrifying lengths, Viktor decides to subvert the laws of nature and gives birth to a motherless monstrosity.
Direction / Emma Valente
Set & Costume Design / Kate Davis
Lighting & Sound Design / Emma Valente
Cast includes / Pier Carthew, Robert Menzies, Dana Miltins, Mary Helen Sassman
THE RABBLE is Malthouse Theatre's 2014 Company in Residence
Malthouse Theatre's Company in Residence Program is proudly
NIGHT ON BALD MOUNTAIN
By Patrick White
5 May – 25 May
Merlyn Theatre
Opening Night / Thursday 8 May 7.30pm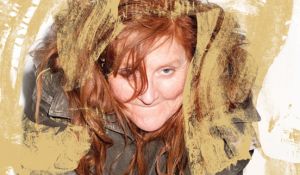 Night on Bald Mountain, written by Patrick White, one of Australia's leading literary figures, and considered the first Australian tragedy, is an exploration of personality and power. Featuring a clutch of outsiders thrust together on a lonely and isolated mountain – invalid, nurse, husband, goat-herder, housekeeper and academic – Night on Bald Mountain explores how quickly the frailties of the human spirit can be brought to the fore. As the pressures of personality and environment increase amongst this small group of misfits, the flaws of human nature are unleashed to become forces beyond control.
Direction / Matthew Lutton
Set & Costume Design / Dale Ferguson
Lighting Design / Paul Jackson
Composition & Double Bass / Ida Duelund Hansen
Cast includes / Peter Carroll, Ida Duelund Hansen, Julie Forsyth, Melita Jurisic
UGLY MUGS
By Peta Brady
16 May – 7 June
Beckett Theatre
Opening Night / Tuesday 20 May 8pm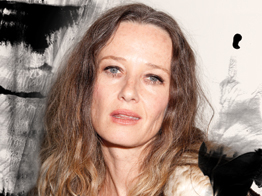 Ugly Mugs are the faces that modern life finds easier to ignore than confront; the violent clients of a culture concealed. Inspired by her work supporting Melbourne sex workers, Peta Brady (The Slap) writes and stars in this discordant experience laced with dark humour and pitch-black wit. "In this original production, Brady weaves a complex and uneasy drama about the disturbing realities of life on the streets."
Direction / Marion Potts
Set & Costume Design / Michael Hankin
Lighting Design / Lucy Birkinshaw
Cast includes / Peta Brady
A co-production with Griffin Theatre
THE WITCHES
By Roald Dahl
Based on the stage play by / David Wood
19 June – 5 July
Beckett Theatre
Opening Night / Thursday 19 June 6.30pm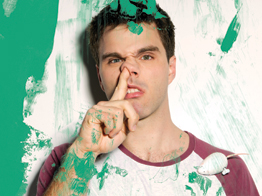 The Witches makes you wonder what you would do if you were just a small child who uncovered a villainous plot to take over the world? And what if these villains were witches – witches who hated children above all things?! The Witches re-imagines Roald Dahl's twisted yet endearing story – beloved by children and adults the world over – of one boy against a coven of witches, into a family-friendly one-man performance.
Guy Edmonds single-handedly conjures a cast of gnarled old women, squeaky children and everything in between for an experience as ghastly as it is gleeful.
Direction / Lucas Jervies
Set & Costume Design / Hugh O'Connor
Lighting Design / Sian James Holland
Dramaturgy / Chris Summers
Cast / Guy Edmonds
A Griffin Theatre Company production
Proudly supported by Betty Amsden OAM
THE GOOD PERSON OF SZECHUAN
By Bertolt Brecht. New translation by Tom Wright
27 JUNE – 20 JULY
Merlyn Theatre
Opening Night / Wednesday 2 July 7.30pm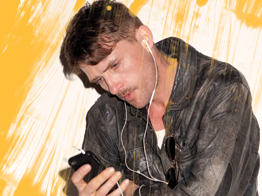 The Good Person of Szechuan is a prostitute – poor but optimistic and generous. Through her goodwill and charity, she stands as a lone bright spot in a society that has become dark and greedy. Impressed by her righteousness, the gods reward her. From that point on, Shen Tei has something to lose.
Directed by avant-garde Chinese theatre maker Meng Jinghui (Director, National Theatre of China) as part of Malthouse Theatre's Directors Exchange Program, this new production of Bertolt Brecht's realist parable is rich in moral complexity. As the prostitute Shen Tei remains committed to upholding her values, the audience must decide whether her behaviour is justified, or if it / crosses the line.
Direction / Meng Jinghui
Cast includes / Daniel Frederiksen, Bert LaBonté, Genevieve Morris
THE BOOK OF LOCO
By Alirio Zavarce
17 JULY – 2 AUGUST
Beckett Theatre
Opening Night / Thursday 17 July 8pm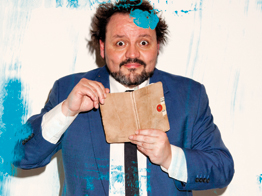 Alirio Zavarce (Trouble on Planet Earth) writes and stars in this semi-autobiographical demonstration of his 'Theory of Rational Madness'.
Immersed in a theatre full of cardboard boxes (1800, to be precise) and deeply aware of the precarious nature of life, if not the set, Zavarce entwines tales of his personal journeys into a broader narrative about the very thin line between madness and sanity. With the audience's willing participation, Zavarce gives credence to the paradox that sometimes you have to be mad to stay sane.
Winner of Best Theatre Production award at the 2013 Adelaide Fringe Festival, The Book of Loco re-enacts one man's duel with his own sanity.
Direction / Sasha Zahra
Set & Costume Design / Jonathon Oxlade
Lighting Design / David Gadsden
Projection / Chris More
Sound Design / Duncan Campbell
Produced by / Janine Peacock, Loose Canon Art Services
Cast / Alirio Zavarce
WALKING INTO THE BIGNESS
Story by Richard Frankland and Wayne Blair
Written by Richard Frankland
1 AUGUST – 23 AUGUST
Merlyn Theatre
Opening Night / Wednesday 6 August 7.30pm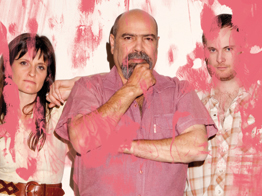 Walking into the Bigness tallies the experiences, losses, and wisdom that make up a man. From a 12-yearold abattoir worker, to an investigator for the Royal Commission into Aboriginal Deaths in Custody, to an AFI Award-winning screenwriter, these are Richard Frankland's yarns exactly as he spins them – unvarnished and rich in blackfella humour.
Under the direction of Wayne Blair (The Sapphires, Redfern Now), Richard's tales are given universal voice by a celebrated and diverse cast that recreates these incredible Australian stories with texture and warmth.
Accompanied by Richard's acoustic melodies, this rich and evocative production represents the fruits of an extraordinary life that has traversed so many aspects of Australian culture, both Indigenous and non-Indigenous. In turns moving and funny, this production / elevates hope through the humour and honesty of an exceptional man.
Direction / Wayne Blair
Dramaturgy / Chris Mead
Cast includes / Paul Ashcroft, Luisa Hastings Edge, Rarriwuy Hick
Musician / Richard Frankland
THE RIDERS
By Iain Grandage and Alison Croggon
Based on the novel by Tim Winton
23 SEPTEMBER – 4 OCTOBER
Merlyn Theatre
Opening Night / Tuesday 23 September 7:30pm
The Riders is a brand new Australian opera based on Tim Winton's Booker-nominated classic novel.
Composed by the acclaimed Iain Grandage, and with a libretto by theatre critic and writer Alison Croggon, Marion Potts directs this collaboration between Victorian Opera and Malthouse Theatre.
Scully's wife, the mother of his child, has disappeared. Her absence looms large as those left behind look for answers, chasing her across the globe, desperate to recover their lost sense of belonging. Follow Scully and his daughter as they pursue people, places and pasts that have escaped beyond reach.
Conducted by / Richard Mills
Direction / Marion Potts
Set & Costume Design / Dale Ferguson
Lighting Design / Matt Scott
Cast includes / Jessica Aszodi, Jerzy Kozlowski,
David Rogers-Smith, Barry Ryan, Dimity Shepherd
A co-production with Victorian Opera
MEDIA RELE
HELLO, GOODBYE & HAPPY BIRTHDAY
By Roslyn Oades & collaborators
9 – 26 OCTOBER
Beckett Theatre
Opening Night / Saturday 11 October 8pm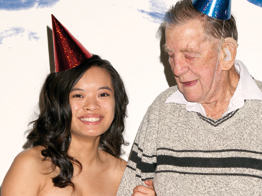 Hello, Goodbye & Happy Birthday interrogates and celebrates different perspectives on life: some looking forward and some looking back. Scripted from intimate real-life conversations with people approaching their 18th or 80th birthdays, this documentary performance is the creative culmination of extensive research by Malthouse Theatre 2013 Female Director in Residence, Roslyn Oades (I'm Your Man).
Movement / Nat Cursio
Composition / Bob Scott
Lighting Design / Paul Jackson
CALPURNIA DESCENDING
By Sisters Grimm
Created by Ash Flanders & Declan Greene
12 – 30 NOVEMBER
Merlyn Theatre
Opening Night / Friday 14 November 7.30pm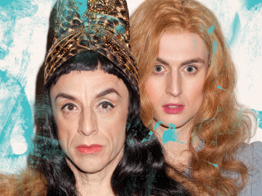 Calpurnia Descending sends up the dangers of fame with the tale of Beverly Dumont — a reclusive, drunken, Depression-era Broadway washout. Beverly limps towards obscurity until a naive ingénue appears offering a final shot at glory. It's the role of a lifetime, but the chalice soon proves poisoned. Both women are drawn into a world of paranoia, sleaze, and bloody, unrelenting ambition.
The latest work from queer 'DIY' theatre duo Sisters Grimm stars Paul Capsis and Ash Flanders.
Direction / Declan Greene
Set & Costume Design / David Fleischer
Lighting Design / Katie Sfetkidis
AV Design / Matthew Gingold
Cast includes / Paul Capsis, Ash Flanders
A co-production with Sydney Theatre Company