Mark Kilmurry to Share Helm at Ensemble
Mark Kilmurry Appointed Co-Artistic Director of Sydney's Ensemble Theatre
In celebrating the anniversary of her 25th year at the helm of Ensemble Theatre, Sandra Bates today (January 5) announced the appointment of Mark Kilmurry as her Co-Artistic Director.
Sandra Bates was appointed Artistic Director of Ensemble Theatre on 1st January, 1986 and this week celebrates 25 years in the role. Mark Kilmurry has been Associate Director of the company for 6 years, since 2005. He acted in four productions – Japes, Aunty and Me, Afterplay/The Yalta Game and Art (pictured top), and directed Warren Mitchell in Alf Mitchell/Warren Garnett before being invited by Sandra to take on the role of Associate Director in January, 2005. The first play he directed as Associate Director was Retreat From Moscow.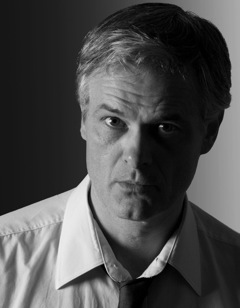 Since 2005, Mark Kilmurry has directed 14 productions for the company, acted in another three, written one brand new work – And the Cow Jumped Over the Moon and adapted another, You Talkin' to Me? Diary of an Olympic Cabbie.
Mark is currently working on Casanova which opens at Ensemble Theatre on March 18. Mark will direct this production which he also adapted from the BBC TV series by Russell T Davies. The cast includes Katie Fitchett, Catherine McGraffin, Catherine Moore, Jamie Oxenbould and Michael Ross with Tim Walter as Casanova. http://www.ensemble.com.au/2011/Casanova.html
Check out more about Mark at http://www.markkilmurry.com