Merrigong 2014 Season
Merrigong Theatre Company (Wollongong) has launched its diverse 2014 Season, with highlights include a brand new social comedy from David Williamson, one of New Zealand's most successful musicals of all time, a circus festival, a new collaboration between Sydney Theatre Company and the Australian Defence Force, and a show where audience members are transformed into restaurant guests.
"This year's Season is a fantastic collection of shows. And while there's a huge amount of diversity that audiences can look forward to, the thing that connects all the shows is that they're all great works of imagination." said Simon Hinton, Artistic Director / CEO ofMerrigong Theatre Company.
"This is a Season filled with great stories, from great imaginations."
The Season opens with Merrigong's own production, The Man Who Dreamt the Stars, a work that imagines how our dreams can free us from our limitations. This new work is being produced in association with The Disability Trust, and features an ensemble of performers, some of whom are perceived to have intellectual disabilities.
New Zealand's acclaimed new musical, Kila Kokonut Krew's The Factory, described as … like a Pacific Island version of Bran Nue Dae (with a fair dose of Hairspray thrown in for good measure!) - a large-scale, hugely entertaining and pitch-perfect musical.
Playwright Daniel Keene's work with members of Ausralia's defence forces will be showcased in the Sydney Theatre Company and Australian Defence
Force co-production The Long Way Home. Reflecting the ADF's recent experiences on operations in Iraq, Afghanistan, East Timor as well as humanitarian and disaster relief, this piece of theatre will star military personnelrecovering from physical and psychological injuries alongside professional actors as part of a broader rehabilitation program that aims to assist their recovery.
From the State Theatre Company of South Australia comes Oscar Wilde'smuch-loved comedy of love, manners and mistaken identity, The Importance of Being Earnest, starring Nancye Hayes OAM as the formidable LadyBracknell.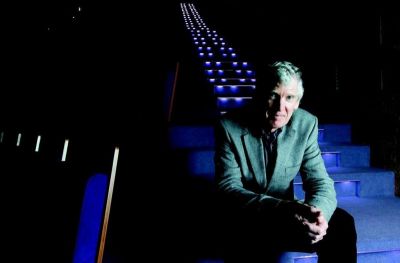 David Williamson returns to Wollongong, this time not only writing, but also directing a cast including Henri Szeps, Helen Dallimore and Peter Phelps in the Ensemble Theatre production of his latest satirical comedyset aboard a cruise liner, Cruise Control.
Wollongong audiences will have their first chance to see what all the fuss is about as new work from Australian theatre's enfant terrible, Simon Stone. In the Belvoir and Malthouse Theatreco-production The Government Inspector, Simon Stone and co. will transformthe 19th century masterwork from Russian dramatist Nikolai Gogol into a modernAustralian tale of the ridiculous depth to which bureaucracy sinks when it collides with selfinterest and greed.
Bell Shakespearereturns with a new reworing of Shakespeare's A Midsummer Night's Dream, titled simply The Dream.
Continuing their reputation for touring international work, Merrigong will tour Canadian Baba Brinkman's Edinburgh Festival and Off-Broadway hit The Rap Guide to Evolution to venues around the country, including a season at the Sydney Opera House. Wollongong audiences will get to see this fusion of evolutionary science and hip hop in June.
Families with children of all ages are well catered for, with several family-friendly events including the Darwin Festival hit, Wulamanayuwi and the Seven Pamanui, which brings a Tiwi Island twist to the Brothers Grimm, and the new touring production from Opera Australia's Oz Opera, Mozart's The Magic Flute. The Family of 4 price will help make enjoying the theatre together affordable.
There is also plenty of creative activity for kids during the April, July and September holidays, with a range of shows and events held as part of Merrigong's School Holidays at IPACprogram, which includes the stage adaptation of Andy Griffith's best-selling book The 13-Storey Treehouse, The Listies,and a musical adaptation of the popular children's book Pete the Sheep.
Venue:
Illawarra Performing Arts Centre (IPAC)
32 Burelli St, Wollongong, NSW 2500
Tickets:
Call the box office on (02) 4224 5999 or visit www.merrigong.com.au
Images: (top) The Factory - photographer: Stephen Langdon/Metro Magazine & (lower) Photo of David Williamson by Jesse Marlow.