Noosa Preview for new David Williamson / Mohamed Khadra Play
A sneak preview of David Williamson and Mohamed Khadra's latest play will form part of the 70 plus event program of theatre, dance, music, food, literature, forums and workshops staged in various venues across Noosa over 10, culture filled days and nights. It is among a number of Australian and Queensland exclusive performances on offer at this year's Noosa Longweekend Festival (June 17-26, 2011).
Festival Director, Ian Mackellar said that he was honoured to present three, preview performances of David Williamson and Mohamed Khadra's new play 'At Any Cost' which will be staged ahead of the play's official world premiere in Sydney later this year.
"At Any Cost will be presented in Noosa by the Ensemble Theatre Company and directed by Sandra Bates, Ian said.
"The talented cast includes Tyler Coppin, Tracy Mann, Danny Mitchell, Kate Raison and Martin Vaughan and follows the life of gravely ill, 'Faith'. We learn of her family's diverse attitudes to prolonging her intensive care treatment amongst moments of high drama, dark humour and revealing family secrets all played out on stage."
An exclusive gala tribute dinner, celebrating David Williamson's 40 years (and counting) as one of Australia's leading playwrights, will take place during the festival with a celebrity guest list including Bruce Beresford, Sandra Bates, Graeme Blundell, Kristin Williamson, FelixWilliamson, KarinSchaupp and KatieNoonan. The evening will be hosted by ABC Coast FM radio personality, Richard Fidler and includes a sumptuous three course dinner and beverages at Noosa's newest five star resort, Outrigger Little Hastings Street Resort & Spa.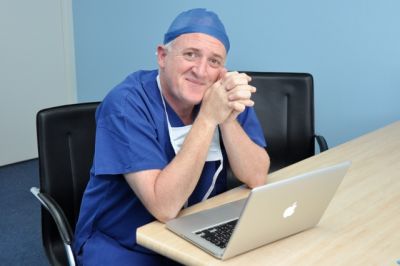 Noosa Longweekend Festival 2011 performing arts highlights include:
• Theatre: Exclusive world preview performances of David Williamson and Mohamed Khadra's At Any Cost and three, One Act Play Festival performance and presentations of Jenny Bullimore's Star Crossed, Mark Langham's Nothing and Bruce Olive's The Knock on the Door.
• Musical theatre: (title of show) musical performed by Oscar Theatre Company.
• Music, cabaret and supper clubs: The Magnets; Avigail Herman; Sydney Cabaret Showcase Winner Toby Francis; Mrs Bang (aka Sheridan Harbridge) A Series of Seductions in 55 minutes; the 'Crown Prince of Cabaret' - Steve Ross; French chanteuse Caroline Nin; Marika Aubrey with Redheads and Mitchell Butel with Killing Time; Mitchell Butel's Excellent Adventure supper club performance; dual piano concert L'ail Kreiss with Yayoi Negishi and Yasuhiro Saruta from Japan; Brilliant Brahms Noosa Chorale with Noosa Sinfonia Orchestra and Opera Australia soloists, Gaynor Morgan and Patrick Donnelly; Karin Schaupp and Katie Noonan's duet show; local Sunshine Coast teen star, Stephanie Brownlee and leading Australian independent band, Skipping Girl Vinegar; and a 'best of the fest' concert featuring a selection of festival highlights and special guests.
•Dance: Romeo and Juliet ballet by the Queensland National Dance Company.
• Film and film events: Short film selection by Noosa Film Society; Slow Food with Film event – screening of Julieand Julia with French food
http://www.noosalongweekend.com
To keep up with the latest news and reviews, like Stage Whispers on Facebook, or follow us on Twitter.