Opera Queensland Season 2024
Opera Queensland Artistic Director Patrick Nolan has announced a 2024 season featuring three major productions in Brisbane that pitch classics alongside new works.
Jessica Pratt headlines Brisbane Bel Canto, a new festival that focuses on the art of singing, Circa join forces with Opera Queensland for Dido and Aeneas, and Straight from the Strait, a brand new musical by artists from the Torres Strait Islands, will be launched at the Brisbane Festival.
"If we are not taking risks as an arts company, why are we here? The stage is a place to celebrate and interrogate questions and ideas we are thinking about as a community. More than ever, we need to challenge ourselves to imagine new ways of living, new ways of connecting with each other and our environment. Opera provides us with a space to do this in ever more exciting and original ways," says Patrick Nolan, talking about his approach to Opera Queensland's 2024 Season.
The regional program covers the state to all points of the compass, with the highlight being the Festival of Outback Opera, returning to Winton and Longreach. Marcus Corowa stars in the touring production Do We Need Another Hero? created by the same team behind Are You Lonesome Tonight and Lady Sings the Maroons.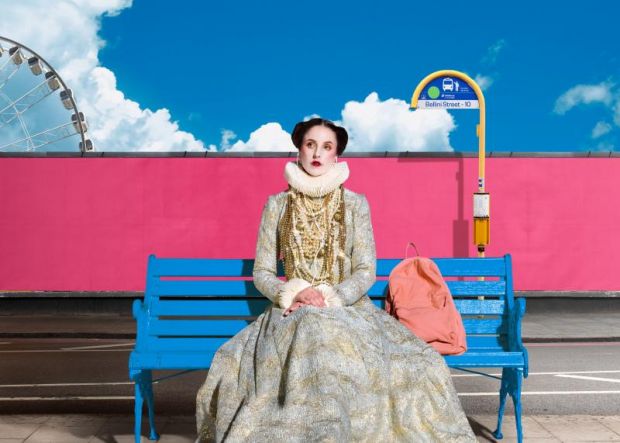 Opening the year is a new festival, Brisbane Bel Canto, a week-long celebration of music from the bel canto period. The festival begins with Jessica Pratt showcasing her performance of Lucia di Lammermoor, tragic tale of a woman's romantic obsession whose passion knows no limits, joined by her long-time collaborator and master of bel canto repertoire Richard Mills, conducting the Queensland Symphony Orchestra and the Opera Queensland Chorus, with direction by Patrick Nolan. This production will open and close the festival on 20 and 27 April at the Concert Hall QPAC.
This concert production will provide Brisbane audiences with their first opportunity to hear Jessica in the city where she grew up.
"Beautiful singing is the lifeblood of opera. Brisbane Bel Canto has been created to provide audiences with an opportunity to encounter some of the finest singers alive today, revealing the wonder and virtuosity of a great voice in flight. This new festival provides a myriad of opportunities for people to experience opera at its most sublime. Be it the majesty of Jessica Pratt in Lucia or the intimacy of a long lunch created by Maggie Beer, for one week in April Brisbane will resound with glorious singing," according to Nolan.
Pratt and Mills further collaborate for a one-night-only concert, Jessica Pratt in Concert, celebrating the music of Vincenzo Bellini. Pratt is joined by tenors Carlos Bárcenas and Rosario La Spina with the Queensland Symphony Orchestra under the baton of Mills. The concert will feature music from Norma, including the "Casta diva" aria, I Puritani and the rarely performed Beatrice di Tenda.
In collaboration with Queensland Conservatorium Griffith University, the festival will present Gioachino Rossini's Stabat Mater featuring Eva Kong, Deborah Humble, Rosario La Spina and David Parkin. Mills conducts the Queensland Conservatorium Orchestra and a chorus of vocal students.
For the Brisbane Bel Canto Long Lunch, Maggie Beer is creating a special opera inspired menu, featuring local produce and the dessert created by Maggie in honour of Jessica Pratt – La Dolce, Jessica. She will be joined by artists from Opera Queensland performing songs from the bel canto repertoire.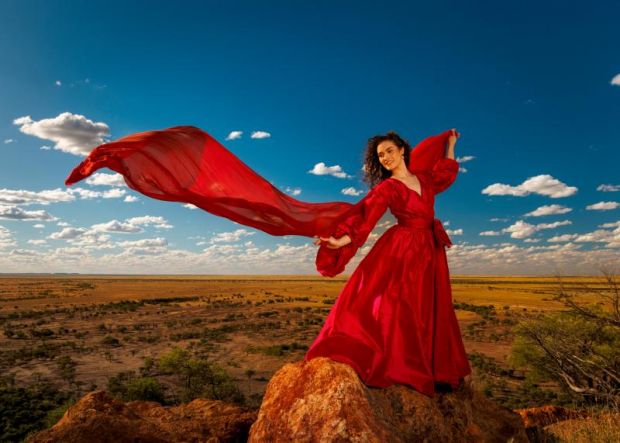 During May, Opera Queensland heads west to the towns of Longreach and Winton with Festival of the Outback Opera, a series of outdoor concerts. Events range from formal galas to casual singalongs in the pub, from large-scale concerts under night skies to afternoons of beautiful singing and fine dining. The program allows audiences to immerse themselves over a long weekend or a full week of activities.
In July Opera Queensland reconnects with Circa in the production of Dido and Aeneas. The last time the two companies collaborated was in 2019 on Orpheus and Eurydice. The tale about a pair of lovers, an evil sorceress and a doomed affair will be directed by Circa Artistic Director, Yaron Lifschitz. With a running time of just over an hour and lyrics sung in English, Henry Purcell's music will be complemented by an ensemble of Circa acrobats and the Opera Queensland chorus.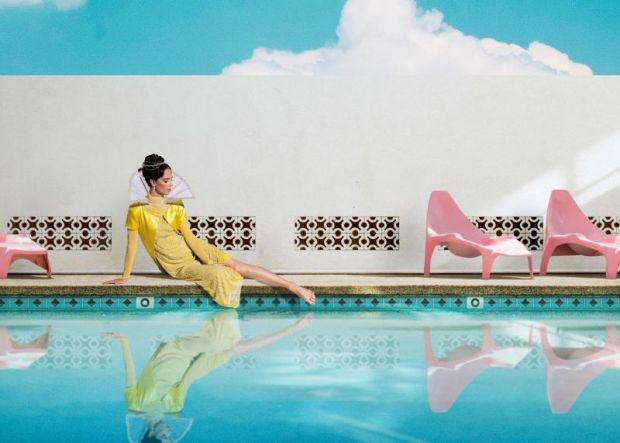 "The chance to build on the success of Orpheus and Eurydice is thrilling and terrifying in equal measure. When Circa and Opera Queensland combine our forces, there is an alchemy. Two ground-breaking Queensland institutions fearlessly pursue the future. With Dido and Aeneas, we have the clash of desire and destiny, written in the character of Dido, brought to life by superb singers, embodied by the Circa Ensemble and set to some of the most moving music ever written," says Yaron Lifschitz, Artistic Director Circa.
The final 2024 Season mainstage production is the world-premiere of Straight from the Strait. This musical from the Torres Strait Islands pays homage to a group of remarkable Torres Strait Island workers on the vast expanse of the Mount Newman railway construction project who, on 8 May 1968, shattered world records as they laid down 4.35 miles (almost 7 kilometres) of track in a single day. At the heart of their achievement is the power of song – songs that are unique to Australia, that tell a story about the men and women who ventured far from their island homes in pursuit of employment on the mainland.
This production features a fusion of traditional Torres Strait music and contemporary melodies. Featuring ancestral languages including Meriam Mir, Kala Lagaw Ya and Torres Strait Creole combined with English language and the backbeat of a contemporary band, this production pushes the traditional definition of 'opera'.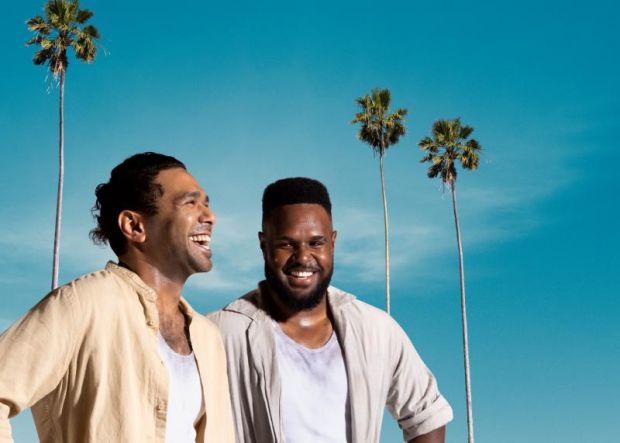 Developed through collaboration and consultation with the Yumpla Nerkep Foundation and Torres Strait Island artists, Elders, and communities, this project is led by a team of First Nations creatives, performers, musicians, and cultural advisors. Presented by Opera Queensland, Yumpla Nerkep Foundation, Queensland Performing Arts Centre, in association with Brisbane Festival, Straight from the Strait will open Brisbane Festival in late August 2024 at QPAC.
"This story is of personal importance to my family and many others from the Torres Strait, but it reveals a significant moment in history that all Australians can be proud of. Out of a strong sense of duty to their families, these men left their cultural ways – but together they found a new rite of passage through hard labour and teamwork. What an honour and privilege to have met with these Torres Strait Island railway legends and listen to their stories and songs. Their 'work hard, play hard' attitude has made them our 'unsung heroes'," says Aunty Ruth Ghee.
Returning in 2024 is the Opera Queensland Studio Series, offering audiences the opportunity to experience big voices in the intimate space of the Opera Queensland Studio. A series of six performances offers a mix of genres, some with cabaret-style seating complete with refreshments, with others set in a more formal atmosphere.
Launching in March with pianist Alex Raineri and his new show, Speechless, that transforms operatic highlights into virtuosic solo piano works. The repertoire will explore Mozart, Wagner, Verdi, Puccini, and Strauss.
Also in March, Papua New Guinean-Australian soprano Heru Pinkasova weaves her stories through reimagined Papuan folk songs, en route to the classical canon, to create an operatic cabaret, Pacific Harmonies. Heru has curated a collection of melodies that is part opera, part tradition, part comedy.
After a winter break, the Studio Series returns, starting with Amy Lehpamer, who will deliver a collection of songs from some of musical theatre's greatest hits.
Rising opera star Eleanor Greenwood and Queensland baritone Shaun Brown come together to celebrate the Opera Queensland Young Artist program. Graduating from the program some twenty years apart, they will tell stories of what it's like to set out on a career as a singer and what it's like to have an extraordinary career behind you.
Principal tenor with Opera Australia Virgilio Marino returns to Opera Queensland for a special recital of some of his favourite songs.
Closing out the Studio Series for the year is A Window into Song showcasing some of the most famous operatic arias and Lieder from pivotal productions and concerts performed by tenor Adrian Strooper, who has recently returned to Australia from Germany, where he was for ten years a resident soloist at the Komische Oper Berlin.
"There is nothing quite like being up close to a singer in full flight. The perfect acoustics of our studio provide the ideal setting for audiences to encounter the art of song and the artists themselves in a very intimate way. Once again, we have gathered some of the finest singers in Australia to present a program that will enchant and surprise in equal measure. Everyone walks away from our Studio Series performances feeling they have experienced something very special," says Patrick Nolan, Artistic Director Opera Queensland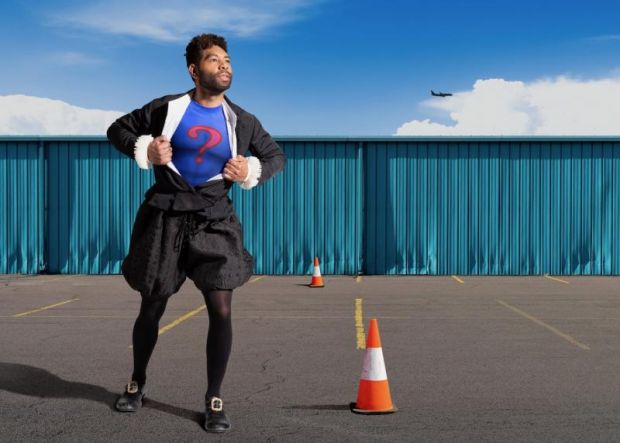 A new production will take to the road for the 2024 regional tour, asking the question, Do We Need Another Hero? From the creative team of Are You Lonesome Tonight and Lady Sings the Maroons, this musical tribute will be a journey through the history of heroism. Contemporary chart toppers blend with well-known opera arias about bravery from artists like the Beatles, David Bowie and Jimmy Barnes. The two-month tour will take opera and song to twenty Queensland towns as it travels over 6,000kms.
Opera Queensland and Shake & Stir join forces for the return of Hansel & Gretel in 2024 for primary school students with a tour across south east Queensland.
Sing with Opera Queensland workshops return in 2024 inviting singers of all ages to collaborate with leading principal performers and musicians, to broaden their personal and professional development skills including enhancing language, aural development, music-reading, opera history, and vocal technique. And singers and opera enthusiasts looking for something a little less formal, the community sing-along series Sing Sing Sing will return to the bar at Rydges Bacchus Restaurant.
Subscription tickets go on sale from 1 November. Single tickets available as of 20 November 2023
Photographer: Paul Blackmore.