Out of the Desert
A landmark Australian production of Priscilla Queen of the Desert opens in Queensland this month. Coral Drouyn talks to the creative forces driving the new production which will preview at Star Casino, Gold Coast from 16th July and open on July 21st.
When Stephan Elliott was trying to finance his film The Adventures of Priscilla, Queen of the Desert, he was hampered by the casting of his three lead characters. Thus we ended up with two drag queens and a trans-gender woman being played by three heterosexual male actors, who needed ALL of their acting prowess to create credibility. They did a great job, but still there were questions asked.
When the film became a theatrical musical, there was certain leeway in at least giving gay actors, and even occasionally a Drag Queen (once a derogatory label but now a respected and genuine part of theatre culture) a chance to play roles which, in a different world, might have been written for them.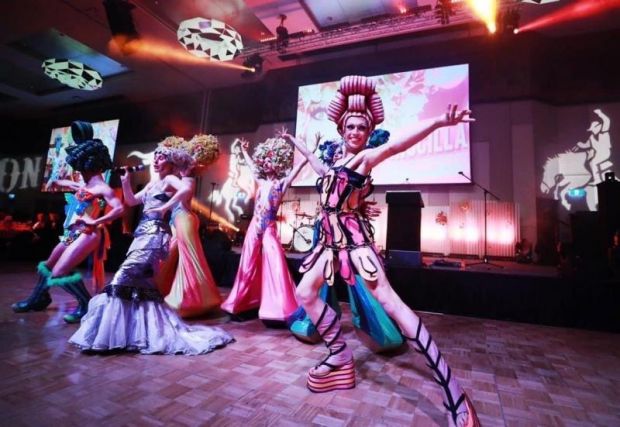 But for this new production, Producer Matt Ward (whose production of Mamma Mia! earned great acclaim last year) and stellar director Trevor Ashley decided on a new approach. As Trevor explains:
"It isn't a question of – 'well there weren't the actors available.' That's just an excuse. No-one in Australia had even tried, as far as we can tell, to cast a transgender performer in the role of Bernadette in a main-stage production." Trevor clearly feels strongly about the subject as he continues. "Leading roles generally go to names who can put bums on seats… and no transgender artist has ever been given a chance to do that. So Matt and I decided to turn things on their head. We'd look for a transgender actor FIRST, instead of making it a last resort."
They found their perfect Bernadette in Adelaide Cabaret Star Vonni, and knew that they didn't need to look any further.
"It isn't about political correctness," Matt tells me. "Politics shouldn't come into it. But it is about equal opportunity and showing diversity in a show which is hardly politically correct on any level. Talent is talent, regardless of what label you stick on it. And if there is a transgender actor who can nail the role, why would you even hesitate?"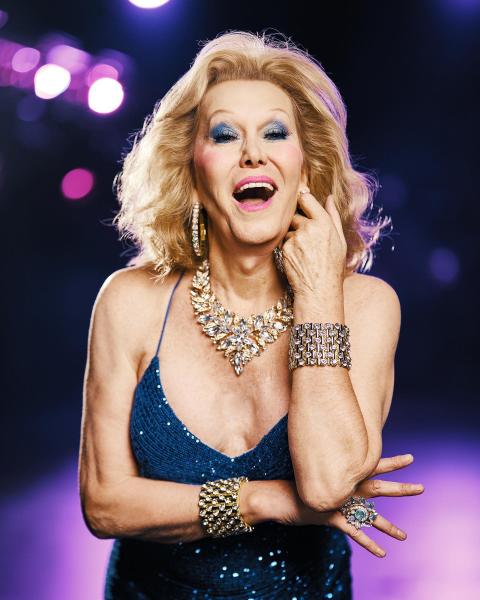 Trevor Ashley, one of our cleverest and most innovative performers, has first hand experience of the culture that excludes so many talented performers.
"I've had to write shows for myself where I play, in drag, major celebrities like Liza Minelli or Shirley Bassey, because so often the roles weren't there for me," he says.
While Trevor is Drag Royalty, he is a talented actor, who has also played straight roles like Thenardier in Les Misérables and Passepartout in Around the World in Eighty Days, along with a list of credits that constantly see him in the nomination lists for best artist.
Writer, director, actor, and Drag Queen, there isn't much that Trevor can't, or hasn't, done. "Diversity should be inclusive, not divisive. I would never say that there should be roles that ANYONE should be excluded from, provided they have the talent," he tells me. "I've loved the straight roles I've played and would hate to think I wasn't considered for a straight part because I'm gay. But I once got knocked back for a gay role for being TOO gay … and they cast a straight actor! Theatre can be a strange world."
One thing is certain, the combination of Matt and Trevor guarantees that this production will not go un-noticed. As the lead Diva they have secured the amazing 5 octave voice of Paulini (along with the rest of her of course) which will delight anyone interested in stunning vocals. Steven Tandy has graced our small screens since his days in The Sullivans in a career which spans fifty years…and it is great to see he is still performing. And, in a special guest appearance, is the lady who truly started it all in Australia, the divine icon Carlotta.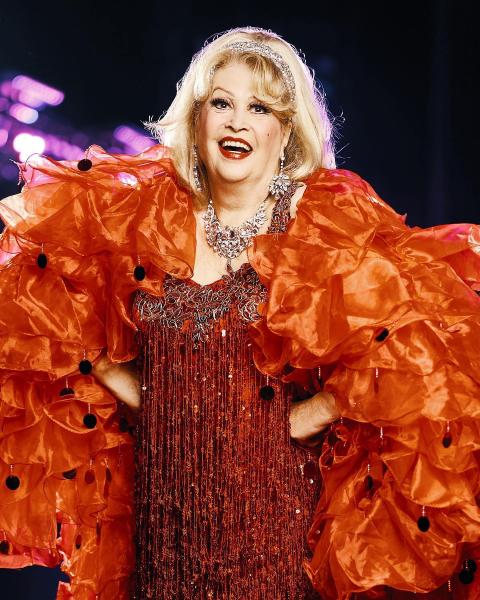 She wasn't the first person in Australia to have gender reassignment back in 1971, but she was the first celebrity.
"They called it a sex change back then, but it's not politically correct now," Carlotta says. "I have to say that it gave me a profile that allowed me to have a great career and life for the past fifty years. But truly, we waste too much time arguing the pros and cons of such things. I did it because it was the right thing for me...nobody else. We are always telling people 'be yourself'…. but I say 'be the person you were meant to be."
Without Carlotta there would never have been a Priscilla movie, since the role of Bernadette was based on her. In fact, when she was introduced to actor Terence Stamp, he told her "I believe I'm playing you."
Both Trevor and Matt have strong sensibilities when it comes to all aspects of a production, so they have placed the choreography in the more than capable hands of rising international star Anthony Ikin, whose precision and acrobatic elements are talked about wherever he works.
And you can bet there will be sequins and glitter galore in a sensational range of costumes - and Carlotta will be right there sewing them on - it's just one of her many talents.
We're all expecting an absolute riotous hoot of a show, but the director reminds us it's more than that.
"If you think it's just a show about drag with some great numbers, you will miss the most important part," Trevor says. "It's a story about the journey to find your true family, and yourself, and to make peace with that. It's about the need to belong that we all have, and the importance of friendship. Don't miss out on the subtext…it makes all the OTT campness that much more enjoyable. It's an important message for anyone, gay or straight."
In other words, as Carlotta said, "Be the person you were meant to be."
I can hardly wait.