A Q & A with Mirusia
Brisbane born soprano Mirusia Louwerse has toured extensively around the globe as star soprano with André Rieu for nearly a decade.She has achieved recognition as an international performer, singing many styles of music including opera, musical theatre, pop and jazz. Mirusia has come a long way since studying opera at the Queensland Conservatorium, who, at the age of 21, became the youngest ever winner of the prestigious Dame Joan Sutherland Opera Award.
She recently spoke to Stage Whispers about her career, and her latest album, This Time Tomorrow.
Q. For people who are only now discovering your music, Can you explain your voice/sound in five words?
A. Emotional, Disney-esque, Classic, Moving, Giving.
Q. Where did your talent first surface? Were you born into a musical family? How did they encourage you when you were young?
A. I was always singing as a child, my parents are Dutch and immigrated to Australia. I was born in Brisbane but my first language was Dutch. My parents realised quickly that the easiest way for me to learn to speak English was through singing songs - in particular Don Spencer's 'Feathers, Fur or Fins' and Wee-Sing & Peter Coombe (I can still sing you all of the 'Feathers, Fur or Fins' album!).
So, singing was a part of my life as a child and I recognised myself that I actually could sing and that it was something I felt amazing doing. That feeling has never gone away! My parents encouraged my talent as I grew older but never pushed me and were never stage parents. I was the one who wanted to sing and no-one could hold me back.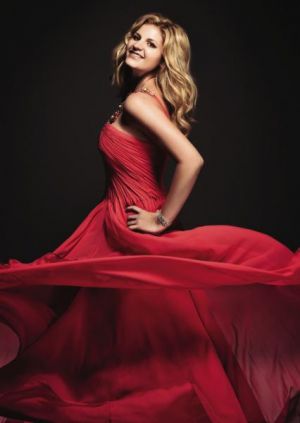 Q. You are the youngest winner of the Joan Sutherland Award. What di this do for you as a young singer?
A. I was only 21 when I won this amazing award, the youngest ever. I really was NOT expecting to win. I was really honoured to be recognised as a finalist but I thought that was where the journey would end for me. I was up against really advanced opera singers who were in their late twenties and thirties. And there I was, a little 21 year old. I remember the other contestants having a laugh with me and just letting know how brave they thought I was. All of us never thought I would be the winner. It was one of the moments of my life I will never forget. The air was thick with tension when they were announcing the winners and I felt as though my head would explode when all the really advanced singers of the evening had been awarded the runner-up prizes, and I was the only one left! To win the award meant a great deal to me. It really put me on the map in Australia as a singer to look out for and it enabled me to record my first EP, which eventually landed on the desk of André Rieu.
Q. How did you come to André Rieu's attention?
A. In June 2006 I won the Dame Joan Sutherland Opera Award and so I busied myself with recording an EP (it was something I was planning on doing for a long time anyway), putting on my own little productions "Mirusia in Concert" (looking back it actually seems so daring of me to do this - no-one even knew me but I was staging these concerts and producing them) and taking every performance opportunity that I could. For me, the most important thing was doing everything in real life. You can sit in a classroom at the Conservatorium and learn about how to make an EP, or put on a show, but you don't REALLY know how to do that unless you have actually gone and DONE it. So that is what I did. I took a class in Music Industry Studies at the Con, and we learnt about how to record and EP and the whole process of bringing it out. During the class, I actually did the steps in real life, and I learnt soooo much more. At the end of the semester I handed my teacher my EP and I said - I made this with thanks to you! I graduated in December 2006.
My Aunt, who was visiting us from The Netherlands at the end of 2006, came to one of my concerts that I put on in the Redlands, and she was so impressed that she became a big fan of me. When she got back to The Netherlands in February 2007, she was watching TV one evening and André Rieu (who at that time was not yet as famous in Australia) was saying he was looking for a new soprano soloist. My Aunt grabbed the opportunity and emailed him and told him all about me, sent the link of my website and my phone number. I did not know she did that. Within an hour of receiving the email, André called me up on my phone number and asked me to tour the world with him. He was so impressed by what he had seen and so I flew to The Netherlands, met Andre and now it has been almost 10 years!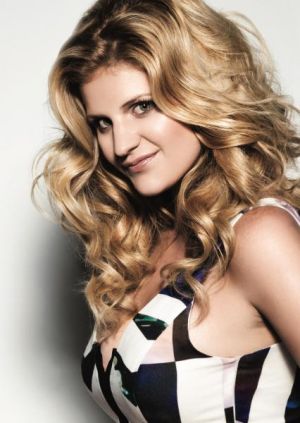 Q. You have been touring now for almost ten years, all over the world with André. What have you learnt / absorbed from him?
A. Touring with André is like a never ending apprenticeship. He is one of my mentors and teaches me SO much about the entertainment industry. One of the things I have learned from him is to always do it YOURSELF. Do what you want to do, and go out and do it. Yourself. Never let anyone else tell you what to do. Surely, take advice. But in the end, the decision should be yours, and yours alone. Because you are the artist after all!
Q. You are an ambassador for the Australian Children's Music Foundation. What does that entail, and why did you say yes to being an ambassador?
A.Now, this is something that I am just so passionate about! I mentioned earlier that I can sing the whole 'Feathers, Fur or Fins' album by Don Spencer. Well in 2007, while on tour with Andre and another production called Scotland the Brave I met the fiddler who played on that album (Marcus Holden). It was like almost coming full circle. He mentioned I should contact Don Spencer, as he would love to hear my story of growing up with his music and now being a professional singer touring the world. Following my heart, I emailed Don, thinking, he probably gets these emails all the time and will not respond. Well, not even 24 hours later, Don wrote back to me and told me he would love to meet me if I was ever in Sydney. It just so happened that a few months later I would be in Sydney, so my first call was to him…..
Meeting Don, my childhood idol, is just something that I cannot describe. His voice was the same voice I grew up to. The voice I sang with and grew up with! He was there, in front of me. What followed was (and is) an amazing friendship that for me is one of the most special friendships I have in this world. He told me all about his foundation and I jumped in right away. Helping children with music is one of the things I am most passionate about. Giving them a musical education and letting them experience the joy music can bring. I love to help the ACMF out whenever I can and this year at my concerts in Australia I was able to raise funds for them. The ACMF bring music education into schools or into places where music is really needed. They provide free music education and instruments to disadvantaged and indigenous children all across Australia. It is a wonderful foundation to be part of.
Q. As an artist, where in the world has been the greatest stage to perform? The stage you walked onto and had your breath taken away.
A. There have been two - André's World Stadium tour stage, when he built the replica of the Schonbrunn Palace. This was the biggest touring stage ever in the history of the world. It broke all records and still holds the world record.
Another was at the Semper Oper in Dresden; to perform on that stage, where so many amazing and legendary opera singers had performed in hundreds of years before - this was amazing.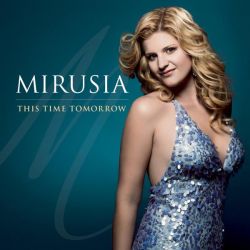 Q. You recently toured all over Australia to Sold Out concerts. What was that like as a solo artist? Are Australian audiences different to others?
A. It was such an amazing time, to tour around Australia, my home country, for 25 concerts this year. I went to cities I had never been to, and returned to some I absolutely adore. The audiences were all so amazing. With my own concert program I speak to the audience and we share an evening together. It's like meeting someone new and getting to know one another. I love to reach out and touch my audience, so front row seats always get that little bit extra. (Just a tip for others wanting to go to my next tour in 2017…!) Some of the places that I toured to never expected I would come out to them. In Tamworth I had some really amazing fans who were so thankful that I came to perform for them and after the concert we took some photos and they had such amazing stories to share with me.
Q. 'This Time Tomorrow' is your current album and accompanying Live DVD. What was the selection process for the songs? What was the recording process like? Are there any songs which surprise you when you sing the live – crowd favourites?
A. 'This Time Tomorrow' is a phrase we often use in life when we are looking forward to something. "This Time Tomorrow I go on holidays" or "This time tomorrow I am getting married". It was with that thought in mind and the focus on a brighter future that my musical director (Graeme Press from Sydney) and I put together a program that encompassed that idea. Giving hope and positivity to a brighter tomorrow. The reason for this theme was because I was in Europe last year and had three near misses of being in the wrong place at the wrong time with some of the terrible terrorist attacks that occurred. What I share with my audience is that it is only TOGETHER that we can create a brighter tomorrow. No matter what, the crowd favourite is always my rendition of Schubert's 'Ave Maria' - which has around 30 million hits in total on youtube.
Q. You co-wrote two songs on the album – what was the inspiration for these?
A. Indeed I did! 'This Time Tomorrow' was a co-write with Graeme Press and Frank Steijns (Andre Rieu's music arranger, violinist and also carillon player). I started writing the melody and lyrics with Frank and Graeme put the finishing touch on the lyrics and made the arrangement.
'Forever Shine' is another co-write, which I wrote with James Kempster, who also produced the album. I love the melody of this song and really enjoy performing it live.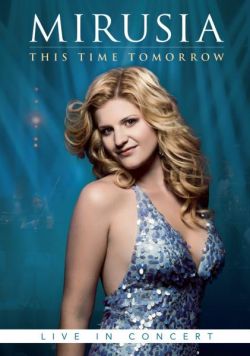 Q. As a classically trained soprano (Qld Conservatorium under Gregory Massingham), you must have to practice your craft constantly. How do you do this? What exercises?
A: I am always singing. My life is music and music is my life. I try to keep quiet in between show days, but I am always practicing. Exercises I love is the lip roll on scales and a gentle hum up and down the scales.
Q. Do you have a guilty pleasure song that you like to sing when nobody is watching?
A. I have so many - I like to belt out some musical theatre songs which I would never be able to perform. Lately I have been singing the whole Evita soundtrack, which I love to sing, but the voice is more an alto so the low notes become a little difficult. What I also like to put on is some Celine or Mariah and just sing away in the bathroom when I do my hair and make up…haha. I am glad no-one but my husband hears me do this.
Q. With a career that is only going from strength to strength, how do you balance other parts of your life?
A. I have been married a year now to my husband Youri. He is really involved in my career and understands that I can not always be home. We met on the job and love when we have another step up in my career. We both love travelling and being on the road so it is really wonderful to have a partner who fully understands what I do. My friends all understand my work too. I cannot always be there for their important events, and that is a real shame sometimes, but they understand.
Q. What can we expect from you next? What does 2017 hold for you?
A. I am currently planning my tour in 2017, which is called From the Heart. I have 19 dates lined up in The Netherlands in March - April and various dates throughout 2017 in Australia too! This tour will be accompanied by a new album. YAY!
Q. What is your life motto or advice you've received that you live by?
A. "Everything happens for a reason." I believe I fate and I believe that things that didn't happen, were not meant to. I believe in following your dreams and never giving them up.
Subscribe to Stage Whispers print magazine for as little as one year and receive a free copy on Mirusia's This Time Tomorrow CD or DVD. Click here for more details.