Red Stitch Season 2020
Red Stitch Actors' Theatre has announced its 2020 season featuring three world premiere productions - all developed at Red Stitch - two Australian premieres and the Victorian debut of two new plays.
One of the highlights of the year will be the world premiere of Summer Special by the Artistic Director of Scotland's Lyceum Theatre, David Greig(Outlying Islands, Midsummer, Solaris) and developed with the Red Stitch ensemble. Red Stitch first introduced Melbourne audiences to Greig in 2004 and have continued to produce his work since. Directed by the company's Artistic Director, Ella Caldwell(Oil, The Antipodes, Fury, Incognito), this brand-new play is about what happens when the small wins, the big lies and the little compromises of life come face to face with the idealism and clarity of youth. Summer Special is being developed in collaboration with local youth theatre groups, some of whom will also feature in the work.
In its fourth year, Red Stitch's new writing program INK will showcase two world premieres. Single Ladies by Michele Lee(Going Down, Rice) is a buddy story of three women on a one-day mission through the sanitised urban grunge of Collingwood, and the unlikely friendship that results. Black comedy Prayer Machine by Eric Gardiner(Bounty, Blood Sports), focuses on a pair of high school lovers who reunite in middle age. Single Ladieswill be directed by Bagryana Popov (Uncle Vanya, Them), Prayer Machineby Krystalla Pearce (She Is Vigilante).
Red Stitch Artistic Director, Ella Caldwell said: "We are here to stay, and 2020 is a sure sign of it. From the first moment, 19 years ago, Red Stitch has been about great plays and exceptional performances. The scripts have to make us think "This gives me chills, it's so well-written. I'm going to dedicate myself to delivering it for an audience in beautiful, thrilling shape.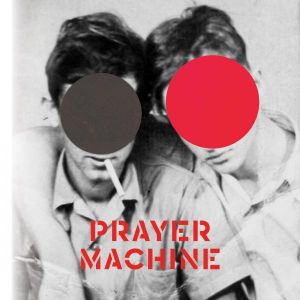 "Each play in 2020 does just that, and we have an incredible line-up of artists working with our growing ensemble. Add our new, comfortable sister venue at Cromwell Rd, national tours, and an ever- strengthening INK writers program, we can't wait to share this season with audiences."
The year opens with the Victorian premiere of The Feather in the Web by Nick Coyle(The Queen of Wolves, Sarah's Channel – ABC), presented as part of Midsumma Festival. Declan Greene(Wake in Fright, Blackie Blackie Brown) directs a satire of mainstream culture that revels in all the magnificent, awful parts of ourselves.
Alice Birch(Revolt, She Said. Revolt, Again.) delves into the lives of three generations of women and the challenges that binds them together in the Victorian debut of Anatomy of a Suicide. Directed by Jenny Kemp (Escaped Alone, Splendour), it is a sophisticated tapestry of family connection and the shadows of one's past.
US playwright Sharr White'sThe True delves into America's diplomatic past through the eyes of the powerful and loyal females in the male-dominated world of mid-1970s politics. An Australian premiere, it is based on the real-life relationship between a long-serving Albany mayor and his chief advisor. Directed by ensemble member Brett Cousins (Ulster American, Fury, Incognito, You Got Older)
In its Australian premiere, UK playwright Mark Ravenhill'snew play The Cane follows the life of a dedicated teacher who looks forward to celebrating his retirement, but things don't go as planned in this exploration of fear, power and accountability. Director Kirsten von Bibra (Grounded, Sunshine) returns to the company to direct.
US playwright Sarah Ruhl's(Eurydice, The Clean House, In the Next Room, or the Vibrator Play) adaptation of Virginia Woolf's famous tale Orlando is brought to life through the eyes of director Stephen Nicolazzo(Suddenly Last Summer, The Moors, Abigail's Party) in this exploration of queerness, sexuality and love.
Summer Special and Orlandowill both be presented at Red Stitch's new sister theatre, Cromwell Rd Theatre in South Yarra with the other six productions staged at the Company's home theatre in St Kilda East.
Tickets to Red Stitch's Season 2020 are available from $23 - $55 at redstitch.net
The Feather in the Web by Nick Coyle Directed by Declan Greene
5 Feb – 1 Mar | Previews 29 Jan – 1 Feb Victorian Premiere
Kimberly is bold, manipulative and terrifying; a cruel force of nature adrift in the bland, grey world of after work drinks, team-building exercises, and never-ending Netflix recommendations. She wants nothing more than to watch it all burn. Until disaster strikes and Kimberley falls in love. Now she must deal with a force as uncompromising, terrible and destructive as herself.
From cult comic sensation, Nick Coyle (The Queen of Wolves, ABC's Sarah's Channel), The Feather in the Web is a lacerating satire of mainstream culture that revels in all the magnificent, awful parts of ourselves we've learned to squash right down.
Presented as part of the 2020 Midsumma Festival.
Single Ladies by Michele Lee
Directed by Bagryana Popov
19 Mar – 12 Apr | Previews 11 – 17 Mar INK World Premiere
Set in the sanitised grunge of Collingwood, Single Ladies is a buddy story of lone women in the city told over the course of a day, from the award-winning writer of Going Down and Rice.
Anne, Lilike and Rachel are from different generations and backgrounds and hold different allegiances to their neighbourhood, but a chance happening outside Coles sets them on the path to an improbable friendship.
'Ya used to get mugged around here. In the 70s, and the 80s. Even into the 90s. All types. The Aboriginals. The Serbians. Punks. Skips. You'd just punch on. People were tough around here. People were surviving.' Presented as part of the 2020 Melbourne International Comedy Festival.
Single Ladies was developed through Red Stitch's INK program.
Orlando by Virginia Woolf
Adapted by Sarah Ruhl
Directed by Stephen Nicolazzo
29 Apr – 17 May | Previews 22 – 25 Apr Presented at Cromwell Road Theatre
Biography. Feminist fantasy. Love story. Epic adventure.
Award-winning playwright Sarah Ruhl adapts Virginia Woolf's iconic novel into a razor-sharp ode to poetry, sexuality and the fluidity of gender, with tongue firmly planted in cheek. Described as the most charming love letter in literature, Orlando was inspired by Woolf's affair with author Vita Sackville-West.
Over three centuries, from Elizabethan England to Constantinople, through affairs with the Queen and ravishing Russian beauties, Orlando embarks on an epic adventure of self-discovery and awakening – as a man and woman, lover and poet.
Green Room Award winner Stephen Nicolazzo directs this exploration of queerness, sexuality and love.
Prayer Machine by Eric Gardiner Directed by Krystalla Pearce
4 – 28 Jun | Previews 27 May –2 Jun INK World Premiere
'No-one looks at strangers. No-one pays attention. 'Cos attention is a weapon, now. Short and sharp. People keep it locked up in rifle cases for special occasions.'
A pair of high-school lovers reunite in the twilight of middle age. They make dreams, and plans, and re-enactments. They try to remember, and they try to forget.
This world premiere by Melbourne playwright Eric Gardiner marries hypnotic black comedy with a tender exploration of memory and missed connections.
In a place where the twin addictions of nostalgia and technology collide, how can you love someone who isn't really there?
Prayer Machine was developed through Red Stitch's INK program.
The Cane by Mark Ravenhill
15 Jul – 9 Aug 9 | Previews 8 – 11 Jul Australian Premiere
"They can't stand that the past wasn't just the same as today. If something was done differently in the past they bawl and they whine, kick and spit and attack."
Mark Ravenhill's darkly humorous meditation on institutionalised violence examines how we judge the past, with its different values, by the standards of the present.
Edward, the last bastion of an era that practised corporal punishment, is besieged by a mob of angry students and progressive values espoused by the new 'Academy' system of schooling. His wife and possibly duplicitous daughter are engaged to save his legacy.
Anatomy of a Suicide by Alice Birch Directed by Jenny Kemp
28 Aug – 20 Sep | Previews 19 – 26 Aug Victorian Premiere
"I have Stayed. I have Stayed - I have stayed for as long as I possibly can."
Three lives, three generations of women, and the challenge that binds them together. Alice Birch has constructed a powerful and ambitious piece of modern theatre using a sophisticated tapestry of emotions that links each woman's struggle against a formidable enemy. In Anatomy of a Suicide she explores the possibility of inherited illness and what it means to be living in the shadow of one's past.
The True by Sharr White
7 Oct – 1 Nov | Previews 30 Sep – 3 Oct Australian Premiere
''I know plenty of men just like me... In fact, pretty much all men I know are just like me, and they're admired. But what am I. Suspect. Goddamned suspect.' – Polly
Based on the real-life relationship between a long-serving Albany mayor and his chief advisor, Sharr White's ultra-realistic portrait of grass roots politics in the male-dominated society of the mid-1970s could almost be a theatrical artefact from another time. The central character, Polly – a wily, brash fixer and the architect of countless campaigns and quid pro quos – re-writes the narrative of women who were once only seen in relation to the 'powerful' men they served.
Summer Special by David Greig
Directed by Ella Caldwell
19 Nov – 13 Dec | Previews 11– 17 Nov
World Premiere, developed with the Red Stitch Ensemble Presented at Cromwell Road Theatre
"You'll have a brat and it'll all be amazing and then one day you'll be looking out of the window of your identikit house over the lovely sea and the big sky and you'll be filled with an unutterable sense of dread...a feeling like walls closing in...like you're a vole or something...a lobster and you've just realised you've wandered into one of those fisherman's traps..."
What advice would you give your 15-year-old self? The small wins, big lies and little compromises of life come face to face with the idealism and clarity of youth. Maybe we're all in this little dance together...
A brand-new work from internationally acclaimed author David Greig, Summer Special celebrates the contradictions of love, adult life, and growing old.