St Kilda Writers Centre Launches
A new centre for creative writers will launch in St Kilda on Sunday 30 September. Coinciding with the inaugural St Kilda Writers Week (30 Sept – 7 October), the St Kilda Writers Centre is artistically directed by Stage Whispers reviewer, Geoffrey Williams. The home of the St Kilda Writers Centre will be The Laneway Artspace, 148A Barkly Street, St Kilda.
To celebrate the inaugural St Kilda Writers Week, 'Once Upon A Time …' is a seven-night program of classes and special events for writers of all levels – from beginners to working published authors.
Among the highlights will be 'Dear Lindy', an evening of conversation and Q&As between Geoffrey and award-winning playwright, Alana Valentine, who will discuss her playscript, Letters to Lindy on Friday 5 October, 7.30pm–9.30pm. Award-winning actor Kath Gordon will perform excerpts from Letters to Lindy throughout the conversation.
The story captivated a nation. A mother accused of murdering her child. Her claim – that the baby was taken by a dingo – denied and discredited by zealous police and a flawed legal system. The media circus, the rumours, the mob mentality and a nation's prejudices laid bare.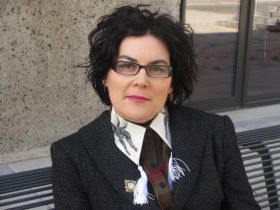 Over three decades, from baby Azaria's death to the final coroner's report, the public wrote more than 20,000 letters to Lindy Chamberlain. From sympathy to abuse, letters from children and letters from those who have lost a child, these letters traverse the gamut of human response to Chamberlain's story.
Alana's book 'Dear Lindy' and her play Letters to Lindy, draw on this correspondence, as well as extensive interviews with Lindy Chamberlain herself, to create an enthralling, moving and long-overdue dialogue between Chamberlain and the nation.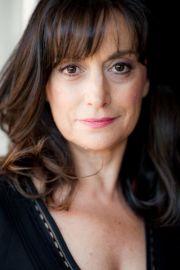 Letters to Lindy explores the public's relationship with one of 20th Century Australia's most iconic figures, Lindy Chamberlain, and provides deep insight into one of the most compelling legal and human dramas of our times. It paints a singular portrait of the heartbreak, wisdom and resilience of a grieving mother and her 30-year fight for justice.
Adapting Virginia features award-winning Artistic Director Peta Hanrahan in an evening of conversation and Q&As about her adaptation of A Room of One's Own By Virigina Woolf, on Thursday 4 October from 7.30pm–9.30pm. The cast for next year's Melbourne return season and regional tour of A Room of One's Own by Virginia Woolf – Anna Kennedy, Marissa O'Reilly, Jackson Trickett and Anthea Davis – will present a rehearsed reading from Peta's script.
A Room of One's Own by Virginia Woolf was adapted by Peta from Virginia Woolf's canonical feminist text, first delivered as a series of lectures in 1928, and later published as an essay in 1929. In April/May 2016, A Room of One's Own by Virginia Woolf was presented by Sentient Theatre with La Mama to sold-out audiences and unanimously rave reviews. Cameron Woodhead from 'The Age' gave the production four stars, describing it as, "witty, supple, and conducted in a spirit of restless inquiry, anchoring emotion with intellect, infusing argument with narrative technique."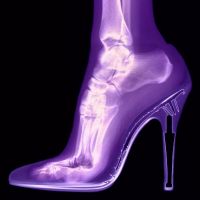 Under Hanrahan's direction and dramaturgical rigour, A Room of One's Own by Virginia Woolf was lauded as a, "luminous, accessible production. […] On a traverse stage, four actors (Carolyn Bock, Marissa O'Reilly, Jackson Trickett and Anna Kennedy) deliver Woolf's contentions and fugues, her conflicting internal voices and imagined characters, through a choric quartet." In a non-naturalistic style, the four characters – The Questioner, The Diplomat, The Sceptic, and The World – represent different aspects of Woolf's mind in conversation with each other and the audience. The text is rich with poetic imagery, and the actors share the rhythm of the argument in contrast to their individual character's intentions and functions within the piece.
This adaptation restructures the narrative to feature four performers who represent various aspects of Woolf's mind in conversation with herself and the audience. The piece both energetically debates and gently reflects on the history of gender disparity, while keeping Woolf's striking use of metaphor and charming humour alive.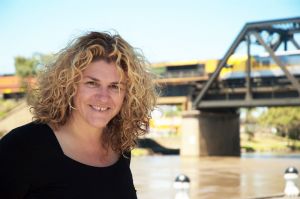 Today, with gender equality campaigns such as Me Too, Time's Up and NOW Australia, this accessible production shines a light on our history with astounding relevance to contemporary society. If you want to know what is happening in the world today, this is the perfect place to start.
Sandra Sciberras, Head and Senior Lecturer of VCA Film and Television, Faculty of Fine Arts and Music, University of Melbourne, will also join Geoffrey for a evening of conversation followed by a Q&A – From Page to Screen – on Saturday 6 October from 7.30pm–9.30pm. Throughout the evening, selected scenes from Sandra's films will be screened, and the fascinating screenwriter's process from the page to the screen will be explored.
Having started in the theatre, Sandra eventually wanted to write and direct for the screen. She graduated from VCA film school, before writing and directing her first indie film Deeper than Blue, which premiered at the 50th Sydney International Film Festival. The award-winning powerful drama The Caterpillar Wish was next, and the romantic comedy Surviving Georgia was her third screenplay to be produced. Through her company Three Feet of Film, The Green Door is her fourth directorial film, currently in post-production. Sandra has recently completed shooting in the desert of Western Australia on another Three Feet of Film feature, The Dust Walker.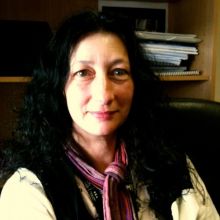 Sandra is also audio archived for the Australian Film and Sound Archive as one of the selected screen directors to be interviewed every decade. She has presented internationally on the difficulties of writing cross-culturally and developing stories for East Timorese audiences, the ethical challenges for writers developing stories for the screen from non-fictional characters, the difficulties of mental health in youth from regional Australia.
The classes include An Introduction to Creative Writing, Who Are You? Writing your story exploring fact and fiction, and Writing your family history. 'Once Upon A Time …' kicks off on Sunday 30 September with a Word Jam Session, where using multiple elements of sung, spoken, written, printed, painted and photographed inspiration, creative barriers of resistance, doubt, fear and self-consciousness will be broken through.
For the complete program of classes and events, visit https://www.thelanewaystkilda.com.au