STAGE WHISPERS MAGAZINE: JULY AUGUST 2022 EDITION OUT NOW!!!
IN THIS EDITION
Divas Spray it with Music
Three stars of Hairspray chat about the musical and the hair product
Come Rain or Come Shine
Carolyn Burns on her new musical adaptation with Tim Finn.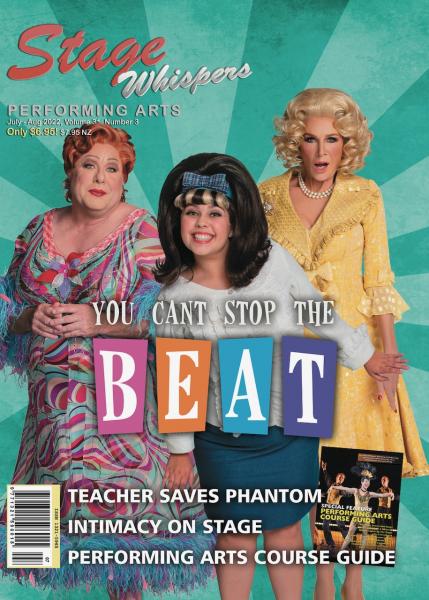 A Touchy Subject
Debora Krizak explores intimacy coordination in film and theatre
Teacher Lachlan O'Brien Saves Phantom and Wins Bride
Though a leading man and his understudy are both ill, the show must go on
Turner's Turn
Excerpt from Geraldine Turner's memoir about Chicago
Learning to Adapt
Emme Hoy on adapting The Tenant of Wildfell Hall to the stage
We are the Mutable
Script excerpt from Matthew Whittet's latest play
Performing Arts Course Guide
Courses across Australia - a taste of our comprehensive online guide
Junior Theatre Festival Scholarship
A great chance for two educators to participate in this huge musical theatre event
PLUS all our regular features
Buy individual copies online at
Or at your newsagent.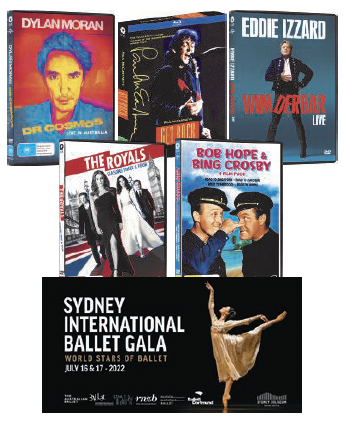 Subscribe to Stage Whispers print edition for a minimum of one year, or our electronic edition for two years, and receive a free Double Pass, CD, DVD or book.