State Theatre Company of SA Season 2014
Geordie Brookman, artistic director of State Theatre Company Of South Australia, announced their program for 2014 at Adelaide Festival Centre's Dunstan Playhouse on the morning of Friday September 27, 2013. And it's going to be another diverse one as it mixes classics such as Chekhov's The Seagull, Shakespeare's Othello and Oscar Wilde's The Importance Of Being Earnest alongside new works from up and coming Australian playwrights.
These newer works will include Lally Katz's Neighbourhood Watch, Nikki Bloom's Little Bird and Sue Smiths' Kryptonite, as well as collaborating with Peter Brook and Théâtre Des Bouffes Du Nor for the Australian premiere of The Suit.
State Theatre will kick off their 2014 season with The Seagull, a new adaptation by Hilary Bell, in February as part of Adelaide Festival and it will feature Xavier Samuel and see a welcome return to the stage by Rosalba Clemente, a former artistic director of the company.
"The Seagull came out of two long conversations, one with Xavier and another with Rosalba, about finding a project that each would want to get back on stage for. Rosalba is one of this country's best actors but due to her myriad of other commitments, has not been on stage for some time.
"And Xavier, of course, is over in Los Angeles making Hollywood movie upon Hollywood movie but something clicked when I suggested The Seagull to both of them. Actors love doing Chekhov and I have never directed a Chekhov before so am excited about that."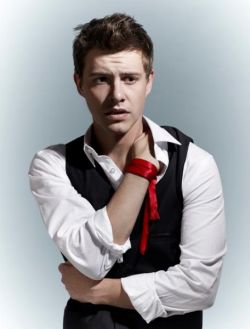 The Seagull will be staged in the company's workshop area where they mounted Tolstoy's The Kreutzer Sonata for Adelaide Festival earlier this year.
"And we learnt a lot from that," Brookman says, "so it'll be good be reinvent that space once again as an intimate, traverse theatre venue. So it's going to beautiful experience and, as Chekhov should be, it's one that's going to be sad and funny as well. And it's a great way to start the year.
"And I guess if there's a theme to next year's season, it's about love and how we all need it to connect," he adds. "And it's important for a season to have a theme of some kind so it strings all the plays together. I like that the plays are all linked together in that way and that there's a connecting fabric."
Neighbourhood Watch is a play from the pen of Melbourne's Lally Katz which was a smash hit at its 2011 premiere in Sydney which resulted in a Helpmann Award nomination as Best Play. It will star well-known UK-born actor Miriam Margolyes, who now resides in Australia.
"Again, it came out of long conversations with Miriam that began about a year ago. She was keen to come and work in Adelaide but said she didn't want anything predictable. And I knew I couldn't give her any Dickens, so I hunted around and found Neighbourhood Watch. So Miriam read it and within days she had agreed to do it. So having her come to Adelaide to do a new piece of Australian writing is going to be a real treat.
"And Neighbourhood Watch is such a wonderful comedy," Brookman says. "It's about an elderly Hungarian migrant who has retreated into her own world, but finally gets drawn out again by an odd couple who live nearby and the friendship she develops with a young actress. And this will be a brand new production."
The company are already in rehearsals for Little Bird that will be staged next June at Her Majesty's Theatre as a one-hander for Paul Capsis featuring songs and music from Cam Goodall and Quentin Grant and a script by Nikki Bloom. It will also be part of Adelaide Cabaret Festival.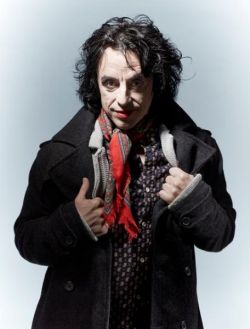 "And it will be a massive world premiere for State as it's a commissioned work," Brookman says. "We asked Nikki Bloom to write something for us and also asked if there was anyone in particular she would like to write for. She immediately said, 'Paul Capsis. Yes, Paul Capsis. I want to write something for Paul.' And Paul can do anything – he can act and sing and has such a remarkable stage presence.
"So Little Bird is a one-man play with songs," he adds. "And when we got Cam and Quentin involved to write the songs it all came together because they are such fabulous musicians. It's Weimar cabaret one minute and then the most heart-breaking song the next followed by a fragile pop song and then a blues number. And that's all perfect for Paul to sing."
Stage veteran Nancye Hayes and the younger Nathan O'Keefe will be appearing in the Oscar Wilde classic The Importance Of Being Ernest under Brookman's direction.
"I'd said to Nathan that we'd done all these shows together in the past and wondered what was left for us to do," Brookman laughs. "Nathan then remarked that we had never done a comedy together. And then said he wanted to do something really smart and witty but that was also a bit absurd. And Wilde's play fits that bill perfectly. It spins around on a very silly conceit about people looking for love.
"And Nancye will bring one of the legendary theatre people to life when she plays Lady Bracknell. So it will be a big production with all the bells and whistles – Ailsa Paterson is designing a fantastic set – and after Adelaide, will tour to Wollongong, Canberra and Geelong."
In a major coup, State Theatre will also be presenting the Australian premiere of The Suit, a work from Peter Brook and Théâtre Des Bouffes Du Nor.
"The best way to talk about The Suit is to say that Peter Brook is the world's greatest theatre director and that the play is an amazing piece of work," Brookman enthuses. "It set in the 1950s in South Africa and is about a man coming home to discover his wife in bed with her lover. The lover flees but leaves his suit behind and the husband then forces his wife to treat the suit as an honoured houseguest as a cruel punishment. But amid all that darkness and adultery, Brook has managed to find a real story about forgiveness and what it takes to do that.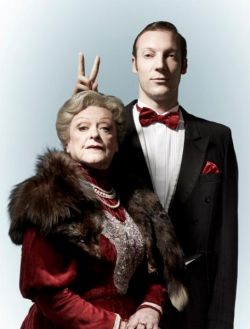 "So we are very excited to be bringing The Suit out to Australia. And we want to do more and more of that kind of thing because we are having such a wonderful experience at the moment collaborating with the UK's Kneehigh Theatre on Brief Encounter.
Kryptonite will be a co-production with Sydney Theatre Company of the latest Sue Smith play.
"It's a fantastic piece of writing that STC commissioned from Sue last year," Brookman reveals. "It's a cracking piece that follows a couple from 1988 until the present. It's a two-hander about a Chinese woman and an Australian man who meet at university and then follows them for the next 25 years as their lives intersect at key moments. And, once again, it's kind of like a failed love story. They should be together but for various reasons are apart. And it's also a political thriller which delves into the politics of mining – he's become a Greens senator and she's now a high-powered business woman – and a lot of other contemporary issues."
Shakespeare will get an airing with the staging of Othello under the direction of Nescha Jelk.
"Othello will be our big chunky production for the end of the year," Brookman says. "Nescha, who is now State's assistant director, had put on a production of Hamlet last year that she had created in someone's shed but it was raw and very powerful. So when she said she would like to do Othello I was all for it. So it will be a very sharp and contemporary production set in the Australian military."
Alongside the seven main plays, State Theatre will also be presenting Phil Kavanagh's Jesikiah as part of its school education series, while Daniel Keane's The Long Way Home, which reflects the experiences of Australian servicemen and women deployed on operations in Iraq, Afghanistan and East Timor, and will be presented in conjunction with The Australian Defence Force. Under the company's umbrella project, Ian Meadows' Between Two Waves, a vital new play about climate change, will also be mounted at Bakehouse Theatre.
Robert Dunstan
The Seagull, State Theatre Workshop, from February 21
Neighbourhood Watch, Dunstan Playhouse, from May 2
Little Bird, Her Majesty's Theatre, from June 6
The Importance Of Being Ernest, Dunstan Playhouse, from July 25
The Suit, Dunstan Playhouse, from October 1
Kryptonite, Space Theatre, from October 22
Othello, Dunstan Playhouse, from November 14
www.statetheatrecompany.com.au
Images (from top): Geordie Brookman, The Seagull, Little Bird and The Importance Of Being Ernest.