Sting Like A Butterfly
Lesley Reed previews Butterfly Theatre's January 2020 production of Edward Albee's Who's Afraid of Virginia Woolf? If you miss this one, you'll be out for the count!
There are not many people who haven't at some time heard the 1974 comment "Float like a butterfly, sting like a bee," made by champion boxer Muhammed Ali, but the Butterfly intends to sting, not float with Butterfly Theatre's Who's Afraid of Virginia Woolf?. Of all places, Edward Albee's iconic drama will take place in a boxing ring, with ringside seats for some of the audience. In view of the play's confronting themes, some might say this setting is very appropriate.
After a faculty party and fueled by alcohol, Martha and George invite a young couple home and engage in an intense battle of psychological one-upmanship that reflects their bitter marriage. Verbal blows fly and complications ensue as the younger couple is drawn into the toxic relationship.
First staged in 1962, it became famous through the 1966 movie version, starring Elizabeth Taylor and Richard Burton.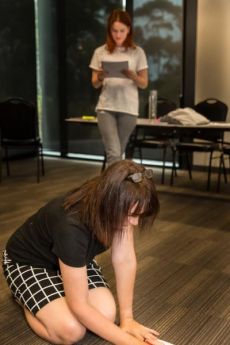 Playwright Albee once said of the play's audiences, "I want them to be willing to reconsider whether all the values that they brought into the theatre are still valid when they leave. I don't want to necessarily tell them how to think, but I want them to be examining those values and see if they still believe them."
Co-Directors Angela Short and Matthew Chapman have decided to take those words at face value and re-invent their own former impressions of the play. They intend to dispel the "dark, heavy, treacle-like" directorial approach to the play they remember from their university days and focus on the refreshing humour and wit within the work's darkness.
Butterfly Theatre is accustomed to being different. The company launched in 2013 with Boston Wedding and its signature 'Pub Theatre' at The Wheatsheaf Hotel has become a unique feature of the Adelaide theatre scene, with one or two immersive plays there each year.
Most would agree that Virginia Woolf is not Pub Theatre fodder and the company has recognised this by producing it at Holden Street Theatres' Studio venue, while not losing Butterfly's uniquely different and highly immersive staging style.
Original music composition is by Phil Short.
Some of Adelaide's most awarded actors feature in the play, including Brant Eustice as George, Robert Bell as Nick and Madeleine Herd as Honey. Butterfly Theatre's founder and Artistic Director Bronwyn Ruciak stars as Martha.
Ruciak is proud to be giving back to the community. $10 per Applewood Distillery ticket bought online at Trybooking will be donated to the CFS Foundation by Butterfly Theatre.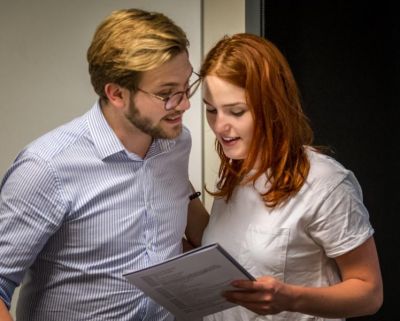 This production promises to be a full ten rounds of absorbing and immersive theatre …well, three acts, two intervals to be precise. Don't miss the blow by blow action.
WHEN: Wednesday 22 January 2020, 7:30 PM -Sunday 26 January 2020, 4:00 PM
WHERE: Holden Street Theatres 34 Holden St, Hindmarsh, SA 5007
TICKETS: $25/22
Applewood Distillery $25
Other links:
www.applewooddistillery.com.au/
Strong adult themes.