Sydney Theatre Company 2014 Season
The Sydney Theatre will be turned back-to-front for a production of Shakespeare's 'Scottish Play' starring Hugo Weaving as part of the Sydney Theatre Company's 2014 season of 16 productions, announced by Artistic Director Andrew Upton today (September 12, 2013).
Appropriately, we media were gathered on the Sydney Theatre stage as Upton introduced his first solo season as STC's Artistic Directorfrom the auditorium.
Alongside classics by William Shakespeare, Michael Frayn, David Williamson, Edmond Rostand and Maxim Gorky, and more recent defining texts by Marius von Mayenburg and Jez Butterworth, are new plays by Joanna Murray-Smith, Lachlan Philpott, Lucy Prebble, Daniel Keene, Sue Smith, Declan Greene and Ash Flanders.
The season begins with Bryan Brown and Greta Scacchi in the David Williamson's Travelling North, which Upton describes as atypical Williamson, because while it has all the great engineering Williamson brings to his plays, it doesn't put social satire front and centre. While there's some great comedy in it, he says, it's essentially about death, aging and love.
Jonathan Biggins will direct Noises Off, described by Upton as 'the best English language farce, beautifully constructed.'
STC continues its relationship with Belgian company Ontroerend Goed (teamed with The Border Project) for Fight Night, where audience members will use handheld devices to determine the outcome of each night, which will come to Sydney after the Adelaide Festival.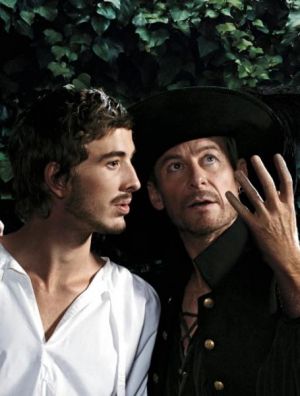 Upton describes Jez Butterworth's Mojo as one of the best first plays ever written – a young men's play, full of testosterone and tension, set in the worlds of early rock'n'roll and the dark English underworld of the early 1960s, charged with eruptive youthful energy.
STC will collaborate with Queensland Theatre Company on The Effect, a new play by British playwright Lucy Prebble (ENRON) concerned with medication, and the questions of how far is too far around medication.
Upton's own adaptation of Gorky's Children of the Sun, already seen at the National Theatre in London, will feature a cast including Justine Clarke, Jacqueline McKenzie and Helen Thomson.
New Australian works include The Long Way Home, a piece of verbatim theatre, produced in association with theAustralian Defence Force, based on the experiences of returned servicemen and womenfrom engagements in Iraq, Afghanistan and East Timor, is inspired by a similar piece based on the experiences of returned British servicemen and women. M.Rock is a collaboration with ATYP by Lachlan Philpott, about a grandmother who follows her granddaughter into the world of clubbing and discovers her inner DJ. Kryptonite, co-produced with State Theatre Company of South Australia, is a new play by predominantly TV writer Sue Smith (Mabo, Brides of Christ). Calpurnia Descending by Sisters Grimm, a co-production with Malthouse Theatre, will also star Paul Capsis. Switzerland is a suspenseful new thriller by Joanna Murray-Smith.
The season ends with the promise of a swashbuckling extravaganza as Richard Roxburgh (who Upton describes as the man who was born to play the role) coaches Ryan Corr in the art of poetic seduction in Cyrano de Bergerac, the fourth production of the classic in the STC's history.
THE PRODUCTIONS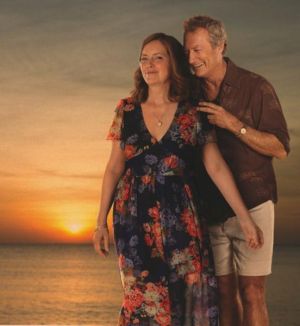 TRAVELLING NORTH
By David Williamson
9 January to 22 March 2014, Wharf 1. Opening Night: Tuesday 14 January 2014
Bryan Brown plays Frank, a cranky old curmudgeon who falls in love with Frances, played by Greta Scacchi, in David Williamson's Travelling North. It's the early 1970s; Vietnam is a background noise, a change of government is in the air, and Frances' children are horrified and more than a little inconvenienced when the old bugger spirits their mother away to warmer climes. Andrew Upton directs STC's first-ever production of this 1979 play about a twilight love affair, with its insightful ruminations on youth, vigour, aging and death.
NOISES OFF
By Michael Frayn
17 February to 5 April 2014, Drama Theatre, Sydney Opera House. Opening Night: Friday 21 February 2014
An incompetent cast attempts to overcome their own ineptitude, injury, alcoholism, romantic rivalries and tied-together shoelaces, to stage a distinctly creaky old farce called Nothing On. Unlike Michael Frayn's fictional players, director Jonathan Biggins has assembled a team of highly accomplished actors including Marcus Graham, Genevieve Lemon, Tracy Mann and Josh McConville, to bring this technically intricate farce about a farce to hysterical life.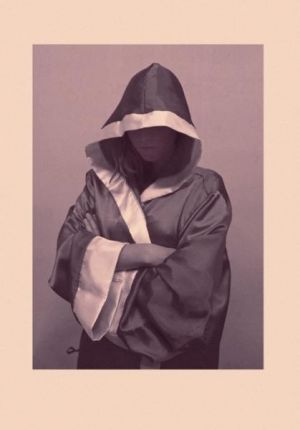 FIGHT NIGHT
With text by Alexander Devriendt and the cast
20 March to 13 April 2014, Wharf 2. Opening Night: Saturday 22 March 2014
Sydney Theatre Company presents The Border Project, Ontroerend Goed, Drum Theatre Plymouth and Richard Jordan Productions Ltd, in association with Adelaide Festival.
At each performance of Fight Night, every audience member holds the power in the palms of their own hands, invited to vote with electronic devices for their favourite candidate amongst five actors on stage. Elections are nothing more than a theatrical game here as Belgian collective Ontroerend Goed makes another return to STC, collaborating with Adelaide's The Border Project, directed by Alexander Devriendt (A History of Everything, Once and for all We're Gonna Tell You Who We Are so Shut Up And Listen). At its recent Edinburgh premiere, one reviewer celebrated Fight Night as "a cross between Big Brother and an Italian general election … a study of the dynamics of voting systems but one which is utterly compelling and fun".
PERPLEX
By Marius von Mayenburg. Translated by Maja Zade
31 March to 3 May 2014, Wharf 1. Opening Night: Friday 4 April 2014
From Marius von Mayenburg, one of Germany's most produced playwrights, Perplex is about the capriciousness of reality and identity. When Eva and Robert return from their holiday even the plants look mysteriously different, and friends who were meant to have taken care of things in their absence appear to be inhabiting their lives. As more transformations occur, the actors might be playing musical chairs with their characters, groping for assurance and security in a constantly disintegrating reality. Director Sarah Giles, who won a Sydney Theatre Award for her production of Mayenburg's The Ugly One, directs.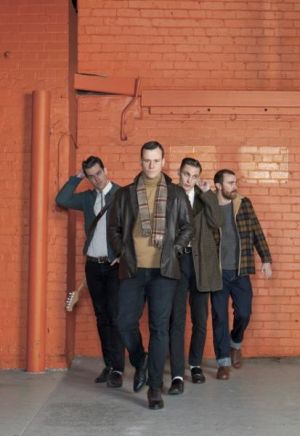 MOJO
By Jez Butterworth
17 May to 5 July 2014, Wharf 1. Opening Night: Thursday 22 May 2014
Set in the nascent rock 'n' roll scene of the 1950s, Mojo follows a gang of testosterone-fuelled teddy boys and gangsters led by Colin Moody as they battle for control of teen singing idol, Silver Johnny (Jeremy Davidson of blues-rock outfit The Snowdroppers, making his stage debut). This influential work by Jez Butterworth (Jerusalem) was his Olivier Award-winning breakthrough play, premiering at the Royal Court in 1995 before transferring to the West End where it is soon to have another major revival. Iain Sinclair directs STC's staging as Wharf 1 transforms into the seedy Soho nightclub, The Atlantic.
M.ROCK
By Lachlan Philpott
Sydney Theatre Company and Australian Theatre for Young People
12 to 21 June 2014, Wharf 2. Opening Night: Saturday 14 June 2014
Inspired by a true story, M.Rock, by Lachlan Philpott (Silent Disco), is a new play about the power of music, the joy of dancing and the importance of letting go. When 18-year-old Tracy finishes school she buys a round-the-world ticket and flies off to see the world, high on the thrill of clubbing. As Mabel sets off on a quest to find her precious granddaughter, the last thing she expects to uncover is her own inner DJ. A collaboration with Australian Theatre for Young People, directed by Fraser Corfield, with a live DJ pumping the energy of the dance floor into the theatre, the cast of M.Rock includes Valerie Bader.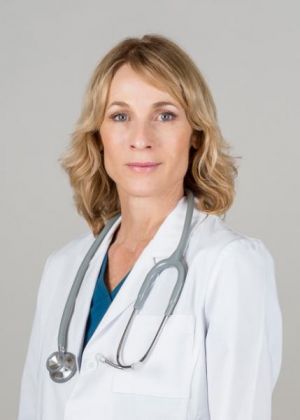 THE EFFECT
By Lucy Prebble
10 July to 16 August 2014, Wharf 1. Opening Night: Saturday 12 July 2014
Sydney Theatre Company and Queensland Theatre Company.
Premiering at London's National Theatre at the end of 2012, The Effect is by one of Britain's brightest young playwrights, Lucy Prebble (Enron). Two young drug-test volunteers take part in a trial examining the effects of a new anti-depressant. As the doses become stronger, they become attracted to each other and struggle to determine if their feelings are real or a side effect. Sarah Goodes directs STC's co-production with Queensland Theatre Company, with a cast led by Angie Milliken as the overseeing physician who must contend with the unruly feelings of her charges.
MACBETH
By William Shakespeare
21 July to 27 September 2014, Sydney Theatre. Opening Night: Friday 25 July 2014
Hugo Weaving plays a particularly charismatic serial killer in Shakespeare's master class in diabolical ambition, guilt and paranoia, Macbeth; one of the major highlights of the Australian stage in 2014. The production is staged (by director Kip Williams, designer Alice Babidge and lighting designer Nick Schlieper) in a radically reconfigured Sydney Theatre with the entire action taking place on a set designed for the auditorium, with the audience in seating blocks on the stage.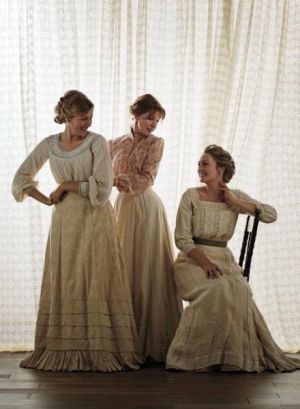 CHILDREN OF THE SUN
By Maxim Gorky, in a new version by Andrew Upton
8 September to 25 October 2014, Sydney Theatre. Opening: Friday 12 September 2014
Jacqueline McKenzie, Justine Clarke and Helen Thomson are a formidable trio in Maxim Gorky's tragicomedy Children of the Sun, in a new version by Andrew Upton commissioned by and presented at London's National Theatre in 2013. Even though he's the head of a middle class Russian family in 1905, the lovable but absent-minded Protasov wants only to immerse himself in chemical experiments. He's oblivious to the suspicious amount of time his alienated wife (Justine Clarke) is spending with his artist friend; just as he is blind to the amorous advances of an increasingly desperate widow (Helen Thomson). But beyond the amusing family intrigues and thwarted romances, only his perceptive sister (Jacqueline McKenzie) feels the suffering of the peasants and anticipates a devastating political explosion.
KRYPTONITE
By Sue Smith
11 September to 18 October 2014, Wharf 1. Opening Night: Tuesday 16 September 2014
Sydney Theatre Company and State Theatre Company of South Australia production
Commissioned by Sydney Theatre Company, Sue Smith (Mabo, Brides of Christ) has created a play for the 'Asian Century'. Dylan, a carefree and charismatic Aussie bloke enjoys a fleeting flirtation with Lian, a shy international student at Sydney University. Years later their paths cross again when he is a politician whose career is on the rise, and she is living back in China as a senior executive. Against crosscurrents of politics, economics and scandal, the stakes are higher than they could ever have imagined as they attempt to bridge the cultural gap. Directed by Geordie Brookman, Kryptonite is co-produced with State Theatre Company of South Australia.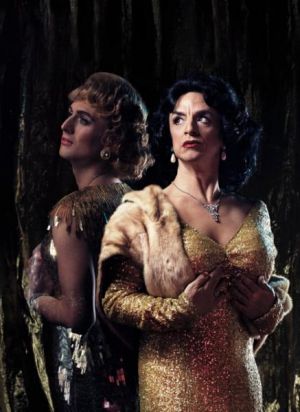 CALPURNIA DESCENDING
By Sisters Grimm. Created by Ash Flanders and Declan Greene
9 October to 8 November 2014, Wharf 2. Opening Night: Saturday 11 October 2014
Sydney Theatre Company and Malthouse Theatre Co-production
Sisters Grimm (aka Ash Flanders and Declan Greene) return to Wharf 2 with the inimitable Paul Capsis. With their DIY drag and high-camp comic bite, the silver-screen diva is front and centre for Calpurnia Descending. Amidst gangsters and chorus girls, between depression and delusion, Capsis embodies all the faded razzle dazzle and touching pathos of a woman whose time has been, but whose life is far from over. In the wings stands Violet St Clair, with cheekbones that cut glass and a body to hold on to. A co-production with Malthouse Theatre, the Sydney season will be followed by performances in Melbourne.
SWITZERLAND
By Joanna Murray-Smith
3 November to 20 December 2014, Drama Theatre, Sydney Opera House. Opening: Friday 7 November
Following the success of Fury in 2013, playwright Joanna Murray-Smith, director Andrew Upton and actor Sarah Peirse join forces again for a suspenseful new thriller; a fictional postulation of an episode in the life of Patricia Highsmith. The spiky novelist, best known for her creation of the very talented con-artist Tom Ripley, receives an unexpected visitor at her home in Switzerland – a young man sent by her publisher with the purpose of extracting one last Ripley novel from her before she dies. Switzerland explores what happens when the spark of life that a writer puts into a character has the potential to set off a fire and destroy more than it creates.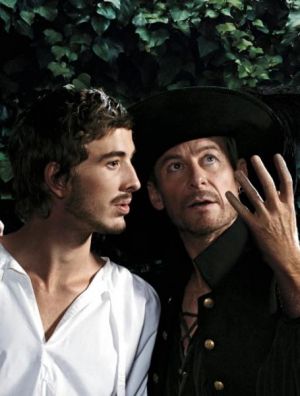 CYRANO DE BERGERAC
By Edmond Rostand. Adapted by Andrew Upton.
Original translation by Marion Potts.
11 November to 20 December 2014, Sydney Theatre. Opening Night: Saturday 15 November.
Richard Roxburgh's talents as both clown and heroic leading man will come together in his portrayal of the title character in Edmond Rostand's Cyrano de Bergerac. Cursed with an enormous nose, Cyrano has resigned himself to experience love vicariously. And so, despite his feelings for the beautiful Roxane (Eryn Jean Norvill), he agrees to help his handsome but tongue-tied friend Christian (Ryan Corr) win her heart. Olivier Award-winning British director Lindsay Posner makes his Australian debut with the promise of a sumptuous new production of the adaptation that marked Andrew Upton's entrée to STC in 1999.
ADDITIONAL PRODUCTIONS
THE LONG WAY HOME
By Daniel Keene
7 to 15 February 2014, Sydney Theatre. Opening Night: Saturday 8 February 2014
Sydney Theatre Company and the Australian Defence Force.
STC embarks on an historic partnership with the Australian Defence Force to present a major new work, The Long Way Home, in Sydney and on an extensive national tour. Capturing the stories of servicemen and women, in particular those who have sustained wounds, injury or illness as a result of service, the new play reflects experiences on operations in Iraq, Afghanistan and East Timor as well as humanitarian and disaster relief and protecting Australia's borders. Director Stephen Rayne and multi-award-winning writer Daniel Keene shape a piece of theatre featuring servicemen and women alongside professional actors for a theatre story of national significance, in the centenary year of the start of the Great War.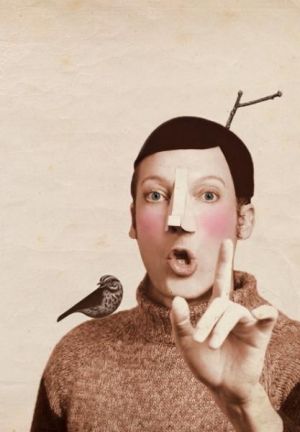 PINOCCHIO
Based on the books by Carlo Collodi
Created by Rosemary Myers with writer Julianne O'Brien
11 April to 4 May 2014, Drama Theatre, Sydney Opera House. Opening Night: Sunday 13 April 2014
Windmill Theatre and State Theatre Company of South Australia production
A rollicking revision of the classic tale of a boy who must prove he can tell the truth. For kids brought up on Australian Idol, this fable of conscience and belonging is given a new dimension by Windmill Theatre , the team that created the Wizard of Oz and the multi-Helpmann Award-winning School Dance. Rosemary Myers directs a physical production for the whole family.
THE WHARF REVUE 2014
Written and created by Jonathan Biggins, Drew Forsythe and Phillip Scott
22 October to 20 December 2014, Wharf 1. Opening Night: Thursday 23 October 2014
The 15th year of The Wharf Revue packed full of trademark irreverent and anarchic political satire. Jonathan Biggins, Amanda Bishop, Drew Forsythe and Phillip Scott deliver another all-new, up-to-the-minute dose of their comic sketches.
2014 Season Tickets are on sale from 9am on Tuesday 17 September.
To receive a 2014 brochure SMS name and address to 0427 016 327 / CALL (02) 9250 1777 / www.sydneytheatre.com.au/2014