Tell Me Before the Sun Explodes
Playwright Jacob Parker's new work Tell Me Before the Sun Explodes poses the question: What you would do if the world was about to end? In this Q and A he interviews of one of his actors, Tim McGarry (also a playwright), who recently adapted Boy Swallows Universe for Queensland Theatre.
Jacob Parker: OK, you have eight minutes before the sun explodes Tim! How are you spending it?
Tim McGarry: Probably reading your script so I can get those lines down! The show goes on even when the sun explodes, yes? But if I'm let off that hook, then it's hard not to reflect on the past when there's an end near.
JP: And what in your past comes to mind? I'd love to hear about your career highlights, whether that be as actor or writer?
TM: The first was working closely with Li Cunxin on his picture book The Peasant Prince, the True Story of Mao's Last Dancer. Li is an extraordinary human being, and his life story is a truly remarkable tale, from growing up in Communist China, to defecting to the USA. The second was working on Susanne Gervay's novel I Am Jack, based on Susanne's son's horrendous bullying at a Sydney school. It was heart wrenching and apart from co-writing and developing the play, I performed it 450 times throughout Australia and the USA as a one man show over four years. Closely followed by Big River the Musical a close second at around 400 performances.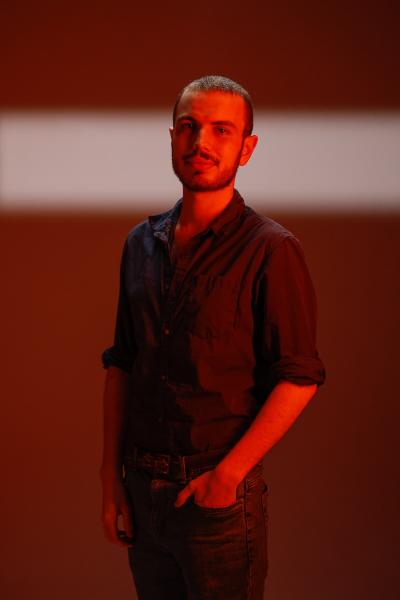 Image: Jacob Parker
JP: I had no idea you did a musical! Now I'm wondering whether we can get you to sing for our show…
TM: Don't tempt me…
JP: What was the third highlight?
TM: The third was my recent commission with Queensland Theatre, adapting Boy Swallows Universe. Working with Sam Strong, Queensland Theatre, and of course the incredible Trent Dalton, was sheer magic!
JP: I love that you described it as magic, because I think that's sometimes the only way to describe the feeling.
TM: How about you?
JP: Probably taking This Genuine Moment to La Mama for Midsumma Festival last year. You know the fun of being a writer in the room where you're sort of sitting there, not sure what to do, but just watching being like, oh this is cool – those are my words!
TM: There's something special about seeing your writing come to life after so long being stuck in the words, isn't there?
JP: Do you find it easy to flip between writer and actor?
TM: I kind of think it is easy. I think as actors we have naturally dramaturgical brains, particularly as we get to understand our own roles on a deeper level. I try and focus on what the writer is trying to convey in the character I'm playing, and you've provided so much to dive into!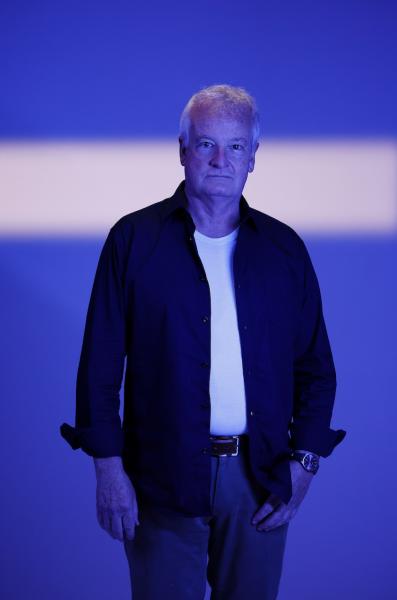 Image: Tim McGarry
JP: Is that what initially attracted you to Tell Me Before The Sun Explodes?
TM: Well, first up you know what I loved? The fact that I was going to be working with a whole new generation of theatre makers I had never worked with.
Then I read your play and I just thought…WOW! What an exciting piece. So cleverly constructed, so rich thematically, great dialogue, great premise and of course the role of Andrew very much of my era and experience. I loved it.
What made you write it?
JP: I think I knew I wanted to explore death and goodbyes and this idea of certainty from a queer perspective. Maybe it's a bit selfish. I wanted to write it because it's a story that I want to see. Because we see so much death in queer media, but it's never really explored, it's more just… there. It's like, oh gays are dying, and they die a lot, that's cool.
What's your take on the story?
TM: Everybody will come to terms with change and loss in their own way, in their own time. Time is the great healer. People change and grow at different times, and relationships are always for a season – we just never know how long that season is – that all sounds a bit heavy doesn't it – I guess that's why it's important to enjoy the here and now! There is a wonderful fairy tale meme with a prince asking a princess, "What should one do before one dies?" and the princess answers "Live".
Tell Me Before the Sun Explodes plays at the Kings Cross Theatre from May 4 – 14. www.rockbottomproductions.com.au/tell-me-before-the-sun-explodes