Ten Years of Red Stitch
Melbourne based independent theatre company Red Stitch Actors Theatrecelebrates its 10th anniversary season in 2011. It is unique in its ensemble structure, managed and staffed largely by the actors, with a core team of dedicated technical and design crew.
The ensemble came together in late 2001, principally to create work for actors who weren't getting opportunities elsewhere, and to produce exciting contemporary scripts that weren't being performed on Australian stages.
In the ten years since, the ensemble has been able to broaden its scope to include the development and presentation of new Australian plays.
Red Stitch Artistic Director, David Whiteleysaid: "It's a privilege to have spent a decade working with some of the very best and brightest in the business. Red Stitch is still packing houses ten years later and that is great cause for celebration."
Since 2007, members of the Red Stitch ensemble, together with a dramaturg, have managed the selection and development of new plays and playwrights. In 2011, the company and resident dramaturgs, Gary Abrahams and Petra Kalive, welcome new writers-in-residence Anna Barnes and Adam Cass.
The first play to be developed through the Red Stitch Writers programme, Tom Holloway's Red Sky Morning, toured nationally in 2010 after successful Melbourne seasons at Red Stitch and the Fairfax Theatre, Arts Centre.
The second play developed through the programme, Melissa Bubnic's Stop.Rewind,premiered at Red Stitch in 2010.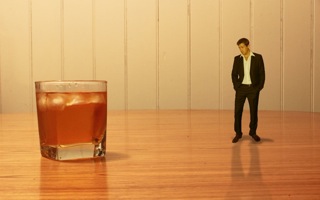 The 10th anniversary year opens with the Victorian premiere of Brendan Cowell's Ruben Guthrie (Feb / Mar). Cowell will also direct the production.
One of the most successful plays from Red Stitch's first season in 2002 returns: Mark O'Rowe's Howie the Rookie (Mar / Ap), with an all new cast working alongside original director, Greg Carroll.
The third production for the year is the 'sequel' to perhaps the most produced play of the last decade, Tectonic Theater's The Laramie Project. The play's Epilogue -The Laramie Project – 10 Years Later (April / May) was previewed by the Red Stitch ensemble as part of a synchronised worldwide public reading in October 2009.
Rounding off the first season is the first Australian production of Austrian-born playwright and Nobel Prize winner, Elfriede Jelinek - a collection of her highly original and provocative Princess Dramas (June / July).