Trafalgar Entertainment to Re-Open Theatre Royal Sydney
Sydney's Theatre Royal will return to life in 2021.
Leading global live entertainment company Trafalgar Entertainment (TE) HAS announceD its agreement with the New South Wales (NSW) Government to become the new operator of Sydney's Theatre Royal, in a 55-year sublease.
Today's announcement signals the beginning of a new era for TE in Australia and points a confident way forward for the Theatre Royal which is planned to reopen in August 2021 as the cornerstone of TE's Asia-Pacific operation.
MLC Centre co-owners Dexus has begun renovation works and appointment of an operator means that interior theatre renovation can continue without delay.
Sir Howard Panter, Joint CEO and Creative Director for Trafalgar Entertainment added, "This is great news for Sydney and for this much-loved theatre. Trafalgar Entertainment, alongside our Australian colleagues Tim McFarlane and Torben Brookman look forward to bringing this great theatre back to life as the cornerstone of our operations in Australia and Asia-Pacific."The upgraded theatre will retain the existing 1180 seating capacity and install improved staging, upgraded plush seating, a visually-enriched Drum foyer area, luxury bar, theatre store and sponsor facilities, as well as refurbishment of key performer areas.
Tim McFarlane and Torben Brookman said:
"We look forward to bringing the Theatre Royal back to life and working with our colleagues across the live entertainment industry to host a wide range of first-class Australian and international productions."
Dexus CEO, Darren Steinberg said, "The reopening of the Theatre Royal will be a great outcome for Sydney and its night-time economy, the arts community and the theatre-going public. We welcome the announcement of a theatre operator and value the contribution from the NSW Government in assisting in the reopening the theatre."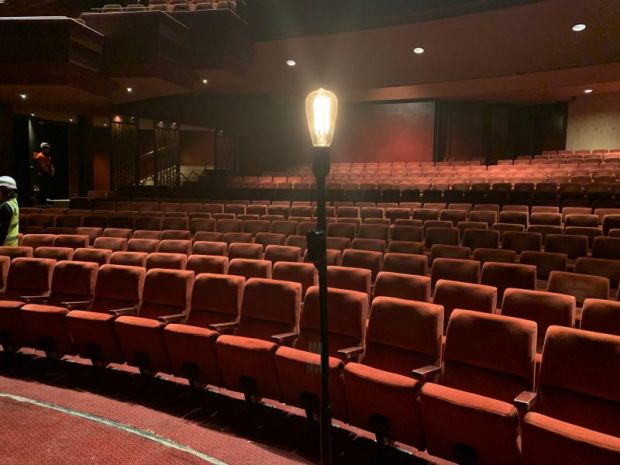 Minister for Jobs, Investment and Tourism for NSW Government, Stuart Ayres said, "Trafalgar Entertainment is one of the world's leading live entertainment operators and I am thrilled they want to expand their incredible success story to NSW. Reopening the Theatre Royal will ignite our night-time economy and add vibrancy to our city – this is a very big deal for Sydney."