This is Warlow's Moment
It was a performance which put Anthony Warlow on the international map. His stirring rendition of the dual roles of Dr Jekyll and Mr Hyde on the concept album of the Broadway bound musical excited fans and critics alike. Now a quarter of a century after the album was released, Australia's most successful musical theatre star will finally perform the role live in a series of concerts. David Spicer reports.
For Anthony Warlow, the early 1990s were a time of great highs and lows. Just a year after being cast as the lead in The Phantom of the Opera he was diagnosed with cancer. The singer was forced to quit musical theatre to fight for his life. During that difficult period, a project came up that was not as strenuous as live performance. He moved to Los Angeles to record a concept album for the musical Jekyll & Hyde.
"I had been on chemotherapy for six months, which made me very tired," Anthony Warlow told Stage Whispers.
Composer Frank Wildhorn says it was legendary Director Hal Prince who recommended Warlow to him, as having the perfect voice for the role.
"I was working at Atlantic Records and I fell in love with the voice and passion," Wildhorn told Stage Whispers.
"I knew he had been ill and had to be very careful with himself. He came out to live with me in Los Angeles, only working a few hours a day. He was in the studio all summer."
Anthony Warlow credits the treatment he was undergoing for giving him a unique insight into the character of Dr Jekyll, who famously takes a potion to transform himself into Mr Hyde.
"I did say to Frank to not worry about explaining the concept of a transformation, because I was on chemotherapy (tablets). I knew about a red therapy and a dye going into my body."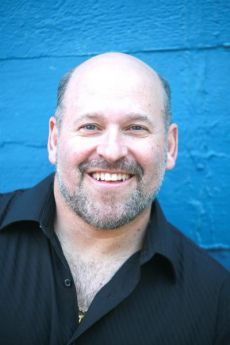 The lyrics of the song "This is the moment" were haunting.
Like a warning light shimmering in red.
Like crimson bloodshed glimmering in red.
The song is sung by Dr Jekyll just before he first tests the potion on himself. It has since become a global standard, recorded by pop icons and sung twice at the Olympics.
Anthony Warlow remembers helping to craft the song. He recalls it was "verse, verse, verse" in an early draft.
"To make it into music theatre it needed a dog leg," he said.
What is a dog leg? I queried. "A key change so it became a power ballad."
Then in a rather extraordinary moment in our telephone, interview he started singing on the phone.
Goodness I am getting a private one-on-one recital from Anthony Warlow and I didn't even have to pay for a ticket. Here is a flavour of the recital.
"Key change … give it a grandiose shove … This is the moment. This is the hour. When I can open tomorrow like a flower."
There was no orchestra for my private recital, and likewise for the original recording.
"We did the album on a keyboard. We worked out the songs at Frank's place, transcribed them and went to the studio."
Anthony recalls being given guidance about the arc of the orchestrations but having "great freedom to bend and break" the songs.
He is especially proud that the recording was largely unaltered by special effects "apart from reverbs and one disco song. It was in my contract that it was only my voice (on the album.)"
He said transformations, such as Jekyll hallucinating, were achieved through key changes.
"I love to put my own signature on things. The recording time was joyous and exciting."
He recalls lots of note taking as he worked through the character arcs of the demure Jekyll, compared to the monster of Mr Hyde. Ideas were thrashed back and forward, often out of chronological order.
"New bits were being written. (The writer) Leslie Bricusse wrote all the lyrics by handwriting. He sent them to a fax machine without a paper cutter. In the morning there would be a beautiful scrolled heap of fax paper. We would be there cutting things off."
Crafting a master recording over many months is a completely different challenge to performing the whole show in one night.
Frank Wildhorn admits that the dual role of Dr Jekyll and Mr Hyde is very physically demanding.
The original lead on Broadway "lived in his dressing room with therapists and an acupuncturist," he said.
"Anthony (at the time) was not allowed to the do the role. Then he was busy all over the world and it never clicked in."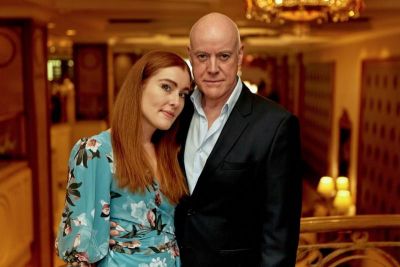 The musical has had mixed success in English speaking countries since it opened on Broadway in 1997 and ran for four years. However in South Korea it has been staged 15 years in a row. Next year will be tenth year in Japan. It has not stopped playing in Germany, Austria and Switzerland," Wildhorn said.
Frank Wildhorn is not shy about blowing his own trumpet.
"We have five standards - that is songs known around the world - that are recorded constantly. It is very rare for modern Broadway scores to have this pedigree."
He lists the hits as "This Is The Moment", "Someone Like You", "A New Life", "Once Upon a Dream" and"In His Eyes".
But Australia has been another story. Three professional productions have been announced that have not made it to the stage.
"I don't know why I have so many problems in Australia. I have to laugh because I love Australia. With all the first-class productions around the world, and the fact that the album came out with Anthony, you would have thought I would have had a big first-class production in Australia. Maybe with this concert that will change."
I met Frank Wildhorn in 2015 preparing for Opera Australia and John Frost's planned season of Jekyll and Hyde. Around a piano at the Sydney audition, he enthused that at last the Australian hoodoo was going to be broken.
Opera singer Teddy Tahu Rhodes was cast as the lead. His booming operatic performance of "This is the Moment" was recorded at the media launch and released on social media. Some of the comments were telling. One said, "Was Anthony Warlow busy?"
A few months later poor ticket sales prompted the producers to announce that the production was "postponed" forever.
It no doubt would have been different if Anthony had accepted the role.
He whet the appetite of the producers by taking part in a New York workshop of the new edition of the musical that was planned for Australia.
"I did this workshop in summer. We worked on it for a week. On the morning I got a stomach flu and could hardly talk or breath.
"I had never sung the role from beginning to the end. I did it at 10 in the morning and almost collapsed.
"John Frost and Opera Australia took me for dinner. 'Well Anthony, are you going to do this?' I said no.
"Their mouths dropped. I proved I could do it. I wanted a king's ransom and someone to do matinees. It is a big ask to do it eight times a week."
After all that drama, at last Anthony Warlow is going to play the lead in a short concert season in Melbourne and Sydney. He was approached by Paul Fanning of Concertworks, who grew up with the singer in Wollongong.
Warlow said he was finally tempted by the prospect of a one (or two) off gala. In Melbourne it will be staged at the magnificent Hamer Hall
The Sydney concert will be at the ICC in Darling Harbour, which was where Warlow appeared in Sweeney Todd earlier this year.
He says the splendid cast assembled will make the most of the special occasion.
"This is about a celebration of the 25th anniversary of the album."
The concert will be semi-staged after a ten-day rehearsal period.
"I am speedy with the learning process but I like the show to sit in my flesh."
As enthusiastic as Frank is about finally seeing Anthony Warlow perform the role, he regrets that he might have to miss the big moment.
In October he is workshopping two new musicals in New York and Washington. The first is Camille Claudel, based on the life of the French sculptor, while the other is Song of Bernadette, about Saint Bernadette and her visions of the Virgin Mary.
The composer/lyricist Frank Wildhorn loves setting tunes to classic stories. His other musicals include Bonnie and Clyde, The Scarlet Pimpernel, Dracula andThe Count of Monte Cristo.
"I will do my best to get (to Australia)."
Plenty of fans of the album will also being doing their best to make it to a concert not likely to be repeated.
Season Details
Friday 25 October and Saturday 26 October
Hamer Hall, Arts Centre Melbourne
Saturday 2 November
Darling Harbour Theatre, ICC Sydney
www.concertworks.com.au/jekyll
Images: Anthony Warlow, Frank Wildhorn, & Anthony Warlow and Jemma Rix.