Wayside Stories Become Reality Theatre
Sydney's Wayside Chapel will be celebrating the move into its newly redeveloped building with a unique reality theatre show, Stories from the Wayside.
Running from the 19th-28th of August, the show has been written verbatim based on interviews with 8 'Waysiders': visitors, volunteers and staff. The actors reproduce their subjects' voices with accuracy – nothing is altered or changed – so that the audience receives a direct download from the minds and hearts of the subjects.
Verbatim Theatre isn't new to Sydney audiences, with The Laramie Project, Aftershocks (Newcastle Earthquake) and Run Rabbit Run (South Sydney Rugby League Club's survival story) probably the best known.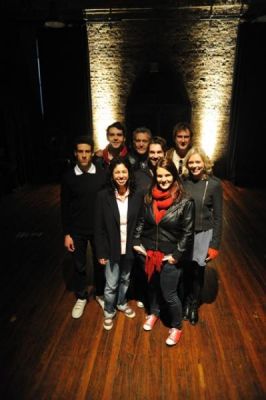 The show is being directed by Dean Carey, Creative Director and founder of Actor's Centre Australia, and produced by Angus Anderson. Carey and Anderson are working with a talented group of actors to give these rarely heard stories a voice.
"I love the immediacy of this style of theatre and the way it captures the heartbeat and truth within communities. I don't know of a theatrical format that can instantly personalise an issue or give voice to a community or culture like Reality Theatre. Hearing someone's voice and their words channeled through someone else allows the audience to immerse themselves with a sense of deep curiosity. This openness to inquiry connects audience and character in a unique and compelling way," Dean said.
Wayside CEO, Rev Graham Long said that we rarely hear the human stories of the people living and working around the streets of Kings Cross; rather, we usually hear only of people in the context of social problems.
"Our stories have no element of setting forth social problems that need a solution but rather we will show you stories that will inspire you and confront you with irresistible humanity. You'll come away with a renewed optimism and new sense of the solidarity of all people. You'll come away with an acute sense that there is no "us and them" but "just us", Rev Long said.
Where: The Wayside Chapel, 29 Hughes St, Kings Cross
When: Aug 19-28, 2011
Price: $35 adult, $20 concession
By purchasing the full-priced adult ticket, you are offsetting the price of tickets for visitors of the Wayside Chapel to an affordable $10
Tickets can be purchased from The Wayside Chapel website – www.thewaysidechapel.com
To keep up with the latest news and reviews at Stage Whispers, click here to like us on Facebook, or follow us on Twitter