White Knuckle Thriller For White Ribbon Month
November marks a month of reflection. The United Nations observes the 25th of November as the International Day for the Elimination of Violence Against Women and this is regarded and supported by the international support organization White Ribbon as White Ribbon Day.
In support of White Ribbon month, Emmy Award Winner William Mastrosimone's controversial play Extremities is being presented in Adelaide by Tony Knight Acting and Mystique Productions. Tony Knight, the director of Extremities, is the former head of Acting at Australia's National Institute of Dramatic Arts (NIDA) and teacher to Hollywood stars such as Cate Blanchett and Sam Worthington.
Tony Knight Acting and Mystique Productions chose Extremities for November to 'hold the mirror up to nature' and aid community awareness and discussion on the important topics of violence, assault, justice versus law and survival, but as NY Daily reported it's also "a jolting good night" of entertainment. The play's controversy lies in the fact that it is a 'thriller meets legal drama' with a dash of black comedy that will challenge the audience's sensibilities and value systems.
A woman, Marjorie, is assaulted by a stranger in the privacy of her own house. During the assault, however, she manages to subdue her attacker. She has reversed the situation. This becomes the character's dilemma, but the play delivers deep questions to the audience for analysis too: Is violence ever acceptable? How does one prove it? Will the woman Marjorie take her revenge? Will the voice of reason prevail? What would you do? Where is the line between legality and justice? What would you do to survive? What is the price of survival?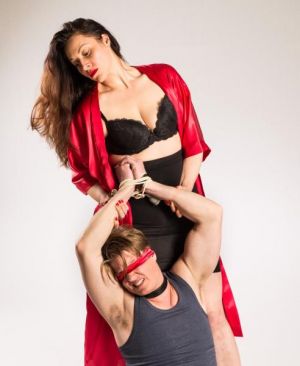 The play taps into one of the oldest theatrical heritages, exemplified by the Ancient Greek Tragedy – Euripides, The Bacchae, involving revenge, madness and chaos v reason. It's made even more complex by the sardonic humor of the male antagonist as well as American comedy moments in how the housemates Marjorie, Terry and Patricia deal with the complexity of the situation presented to Marjorie and the actions Marjorie has undertaken because of the assault. Raul the attacker keeps probing and firing up the attack, but with his humorous dark mind.
William Mastrosimone wrote Extremities back in 1978 after meeting a victim of a sexual assault in New York. He was inspired by her terrible ordeal during the attack and the trauma she experienced when she took the perpetrator to court. The woman's life had been destroyed, having lost her job, her pension and her home base.
Great actors have trodden the boards of this play. Hollywood Actress Susan Sarandon originated the New York off-Broadway lead role of Marjorie when she was at the beginning of her career to great acclaim and controversy. Hollywood Star Farra Fawcett later took over the role to rave reviews after her TV series role in Charlie's Angels. Fawcett appeared in the 1986 film adaptation as well, for which she received a Golden Globe nomination. Hollywood actor James Russo also appeared with both Sarandon and Fawcett in the play and film to great critical acclaim as Raul the attacker. Lauren Hutton, Ellen Barkin, Kathy Bates and many more have trod the boards in Extremities.
Director Tony Knight is at the creative helm for this production and promises to make audiences think, be shocked and jolted through the evening, including with a black laugh or two. His vision of the play is stark and stylised.
For Extremities, Knight has joined forces again with NIDA/Flinders University/Vancouver Film School-trained professional actor/producer Rachael Wegener, also of Mystique Productions. In this play, Wegener performs as Marjorie, the woman attacked. She played Anna in the company's production this year of Harold Pinter's Old Times.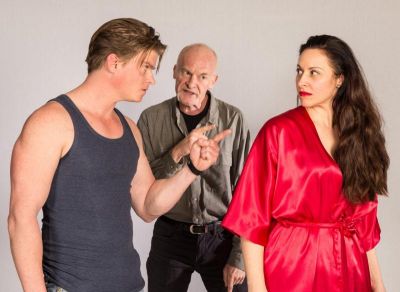 Fellow cast members include NIDA-trained Adam Tuominen as Raul the attacker, Nikki Elli Suvertjis as Terry the indecisive housemate and Stefani Rossi as Patricia, a corporate type trying to find reason in the chaos of the household events. Each is professionally trained and highly experienced.
USA Today describes Extremities as "A white knuckle psychological thriller." While the play is challenging to one's sensibilities at times, it is also entertaining and has some hilarious lines during comedic moments in which the characters deal with conflicting dilemmas.
In the hands of its talented and widely experienced professional team Extremities promises to be memorable theatre.
WHERE: Space Theatre, Adelaide Festival Centre
WHEN: 7.30 pm Wednesday–Saturday November 23-26 2016. 1 PM, Saturday November 26 2016.
85 minutes, no interval.
BOOKINGS:
Book at BASS - http://www.adelaidefestivalcentre.com.au/shows/extremities/
Photos: cast members Rachael Wegener and Adam Tuominien and Director Tony Knight
Photos by Gregg Adams of IMAGESTIX. Copyright Mystique Productions and Tony Knight- Acting.