WILD ABOUT TOBY
Toby Schmitz can't seem to put a foot wrong. As a writer, director and actor, he's been described as "elegant, talented, witty and charming", a "comic natural with a mobile, expressive face and eyes that do funny without any words being necessary". Sam Whiteley spoke with him about another huge year.
'A devil in a dressing gown' is how one critic described him. The accolade came last November when Toby Schmitz played the lead role of rakish Elyot Chase in Coward's 1930 comedy of manners Private Lives to packed audiences in Sydney and Canberra.
Spending most of the play in what Schmitz describes as a "sumptuous hotel bathrobe pretending to be incredibly wealthy, erudite and naughty," the actor adored his role and embraced the infamous, troubled role of Elyot that Coward had written for himself.
"It doesn't matter how long the hours are," says Schmitz. "Theatre is play, it relies on a kind of fun, even in tragedy, to get it across the footlights. The tension between echoing real life and doing something that is innately dramatic is always fun, it's play."
It's a comment that goes a long way to explaining Schmitz's palpable love of theatre and healthy respect for the challenges comedy can bring to the stage. "Comedy can be extremely affirming. People are quite generous to you once you've made them laugh. You can slip all sorts of bitter pills in amongst the gags, which is what Coward does brilliantly in Private Lives, arguably his great masterpiece."
After graduating from NIDA in 1999, Schmitz admits he knew he had it in him to be a fine actor but it was persistence and faith that eventually bore him the fruit of his labours.
"Other than a tentative support from my parents, no one had any ideas about how I could make a life out of my art. I found that out by myself through a combination of luck, sacrifice and work. I just kept doing stuff. When I was at school I organised the House Play, when I was at university I dedicated myself to UDS and stand-up at the painful loss of a tertiary education. At NIDA I put stuff on at lunch, even though it was discouraged, and after NIDA I threw myself into the un-paid fringe theatre scene and made as much noise as I could there until someone noticed me."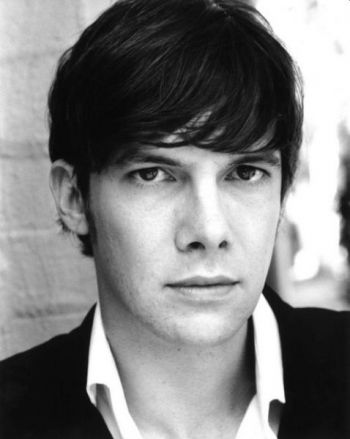 While Schmitz admits he has always had a natural propensity to perform and write and he's performed on screen in a number of roles (both in TV and film), it's treading the boards amongst like-minded creative types that truly lights him up.
"Most people are in theatre for the right reasons. The greater the pay check, the greater the chance of meeting very strange, often completely unartistic cats. Theatre is so collaborative in comparison to the other mediums. Everyone has the right to a say and no one will be fired for speaking up. It's the extreme sports of acting, live performance, and it's noticeable that many great theatre actors develop screen careers while the reverse is extremely rare.
"All performance has its roots in live performance from the first camp-fire stories. All stage actors have to be, by definition, attention seekers on some level; if you haven't their attention you aren't going to be able to tell the story with any effect.
"One of the major aspects that drew me into theatre at a young age at school was the collegiate nature of it. It's a big family with a long tradition and very little pay. This keeps things honest and vibrant and at the same time the whole job bristles with customs and lessons passed down from the Greeks, from Shakespeare, from Noël Coward and the generation above you. This blend of club rules and immediate art for a live audience I've always found extremely sexy. Then, there's the actual actress."
Fresh out of NIDA, Schmitz was taken under the wing of the Sydney Theatre Company. He's performed in David Williamson's The Great Man, Cowell's Ruben Guthrie, Stoppard's Travesties, Hamlet, Much Ado About Nothing, The Importance of Being Earnest (alongside Geoffrey Rush) and his award winning comedy I Want To Sleep With Tom Stoppard.
In August Schmitz takes to the stage with long time buddy Tim Minchin in Stoppard's absurdist comedic creation Rosencrantz and Guildenstern Are Dead at Sydney Theatre Company. The play, which falls under the final season of STC's co-artistic directors Cate Blanchett and Andrew Upton, is one Schmitz looks to with relish.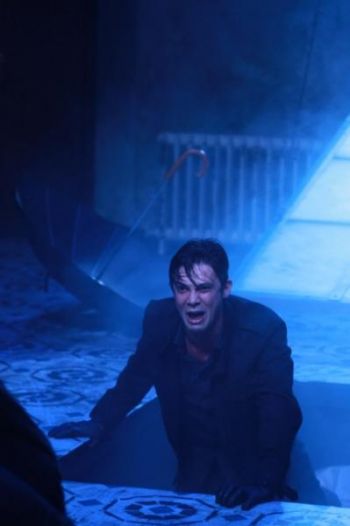 "It's going to be an absolute hoot. It's a genius play with a genius co-star. Tim and I and a grand team of others did it at University of Western Sydney when I was there doing a drinking degree in the nineties and we had a defining, glorious time. How wonderful to be acting with Tim again; he sounds a bit anxious about it but of course that's his natural state."
In October, Schmitz will also reprise his role of Hamlet at Sydney's Belvoir. A role coveted by many an actor; Schmitz explains how the complex protagonist evolves with each performance.
"Any actor worth their salt will always be intrigued by Hamlet and I'm no exception, though my salt may be debatable. I was lucky enough to play it a few years ago and have the extreme good fortune to be having another crack at it at the Belvoir. He is as bottomless as Shakespeare himself, he has infinite facets and the character has the quality of making the actor present a large portion of themselves in order to pull it off. Richard Burton is very Richard Burton in his Hamlet, Olivier is very Olivier and so on. It talks to a new generation each time too."
Schmitz (35) is astonishingly grounded and introspective and chooses his words carefully. When asked what he thinks sets him apart in his chosen field, his eloquent word smithing shifts into gear.
"One must boldly claim the role of actor if that's what they have chosen or life has chosen for them. There's no use shilly-shallying around the subject, which is very easy to do in a young, brutish country that still thinks it's acceptable to deride the arts or dismiss artists as lesser citizens when in fact they are the gatekeepers of the very culture that defines a country or a people. Once you have confidently signed on the line to be an artist, the subsequent result is that who you are, the very qualities that define your makeup, start appearing in your art. The final ability that an artist has in their arsenal is the ability to change, to disappear even."
Far from disappearing, it seems we'll be seeing a lot more of the ever-evolving, diverse Toby Schmitz.
Toby Schmitz will perform in Rosencrantz and Guildenstern Are Dead at Sydney Theatre Company from August 6 to September 7, 2013 and in Hamlet at Belvoir from October 12 – December 1.
Originally published in the May / June 2013 edition of Stage Whispers.
Images: Toby Schmitz and Tim Minchin (credit: James Penlidis/Ellis Parrinder), Toby Schmitz and Toby Schmitz in Hamlet at La Boite.