Yes, Prime Minister Cast Announced
Philip Quast will play the role of the suave and cynical Cabinet Secretary, Sir Humphrey Appleby, Mark Owen-Taylor will play the embattled Prime Minister Jim Hacker, and John Lloyd Fillingham is Jim's hapless assistant, Bernard Woolley, Caroline Craig is the PM's Special Policy Advisor and Tony Llewellyn-Jones is the BBC Director General in the stage production of Yes, Prime Minister.
Yes, Prime Minister will have its Australian opening at the Comedy Theatre, Melbourne, from Tuesday January 31 before touring to Canberra from March 21, Sydney from April 3, Adelaide from May 21, Brisbane from July 10 to 15, Gold Coast and Perth at dates to be announced.
Written by Jonathan Lynn and Antony Jay, the creators of the classic BBC comedy that was mandatory viewing for millions worldwide, Yes, Prime Ministerwas a sell out in London's West End, went on a triumphant tour of the U.K., and is now back for a return London season.
'Yes, Prime Minister won the West End Best New Comedy award,' Says Andrew Guild joint producer with Simon Bryce, Tim Woods and UK partners Yes, Prime Minister (International) Ltd, 'and like the classic TV series this West End hit is very witty, very fast paced, very clever and very unpredictable
'And it's guaranteed to have audiences walking out whistling the tunes: global warming, government cynicism and manipulation, the role of the media, asylum seekers.
'Yes, Prime Minister is an absorbing, very contemporary comedy that forces us at the same time to confront real moral issues, but never preaches. We leave laughing – and we've got enough material for water cooler conversations to last for weeks.'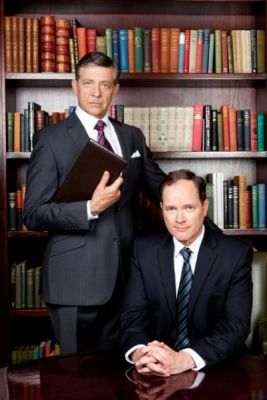 Images: Top - Philip Quast (left) is Sir Humphrey and Mark Owen-Taylor the Prime Mnister, Jim Hacker, in the stage play of the hilarious BBC series, Yes, Prime Minister.
Lower- From left, John Lloyd Fillingham (Bernard), Mark Owen-Taylor (PM Jim Hacker), Caroline Craig (Claire, Special Advisor) and Philip Quast (Sir Humphrey).
To keep up with the latest news and reviews at Stage Whispers, click here to like us on Facebook, or follow us on Twitter.
Philip Quast - One of Australia's most eminent international theatre performers, London based Philip Quast has won three Olivier Awards for Best Male Performance in a Musical, and was nominated for a fourth. He has appeared in Principal Roles with the Royal Shakespeare Company, the National Theatre and the Donmar Warehouse. He is currently playing the role of Mr Banks – for which he won this year's Helpmann Award for Best Supporting Actor in a Musical – in the Sydney season of Mary Poppins.
His Javert in Les Miserables, in Great Britain and Australia is considered by many to be the definitive portrayal of the role. Most recently he was Judge Turpin in a concert version of Sweeney Todd at London's Royal Festival Hall and Georges in La Cage aux Folles and his television and film credits range from his acclaimed recent performance as Saddam Hussein in The Devil's Double to his years as a Presenter on Play School.
Mark Owen-Taylor has worked extensively in film, television and theatre in Australia. His film work includes Thank God He Met Lizzie, Horseplay and Act of Necessity.
On television he has had roles in Two Twisted, All Saints, Blackjack, Backberner, Grass Roots, Water Rats, GP, E Street, A Country Practice, and as a presenter on Playschool.
His theatre credits include Woman in Mind, The Way of the World, Medea, Playgrounds and Time and the Room for STC; The Shaughraun for STC and MTC; Christmas at Turkey Beach for QTC; Absurd Person Singular for State Theatre of SA; Two Weeks With The Queen for Windmill Theatre; Stella by Starlight, Life Support, Educating Rita, Absurd Person Singular and My Wonderful Day for Ensemble Theatre; Daylight Saving for Marian Street Theatre, Love's Triumph for the Darlinghurst Theatre; Twelfth Night for Bell Shakespeare and Just Macbeth for Bell Shakespeare: both the Sydney Opera House and Edinburgh seasons.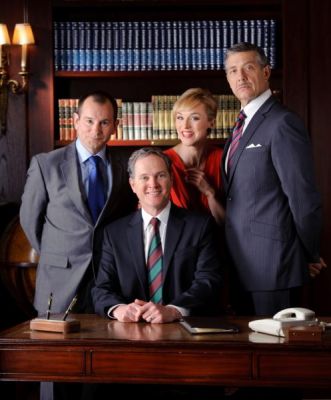 John Lloyd Fillingham has been working in theatre in the UK for over 20 years with companies such as the National Theatre, the Almeida, the Royal Exchange, the Bristol Old Vic, Sheffield Crucible and various theatres in the West End with actors such as Eleanor Bron, Stockard Channing, Matthew MacFadyen, Andrew Garfield, Paul Eddington, Derek Fowlds, Henry Goodman, Christopher Eccleston, Ian Carmichael, Martin Shaw and Tom Baker.
John has worked extensively with the Royal Shakespeare Company and his work on television has included playing a regular in Coronation Street and one of the leads in the BBC television movie The Last Romantics alongside Ian Holm, Leo McKern, Rufus Sewell and Alan Cumming. He also played one of the leads in the film Exam, which was nominated for a BAFTA.
Caroline Craig became a household name
as Tess Gallagher on Blue Heelers, Caroline became a household name. Most recently Caroline has appeared in Rescue Special Ops. She also has appeared in the Channel 9 award winning mini-series Underbelly playing the hard hitting policewoman Jacqui James. As well as acting, Caroline narrated the entire series and has since moved on to narrate series 2, 3 and 4.Other television credits include the ABC mini-seriesBastard Boys, Orange Roughies andThe Heartbreak Tour.
Caroline's theatre credits include Loot for the Sydney Theatre Company, Stainless Steel Rat for Harrison Productions, Pictures Of Bright Lights for Little Ones Theatre, Speaking In Tongues for Griffin Theatre Company, The Sweetest Thing for Belvoir St Downstairs Theatre, Between Us for the Ensemble Theatre Company andTwelfth Night for Bell Shakespeare.
Tony Llewellyn-Jones has worked extensively in film, theatre and television. His theatre credits include Mother Courage, The Cherry Orchard, An Ideal Husband, Much Ado About Nothing, The Visit and Realism (MTC); Much Ado About Nothing, Richard lll, The Speakers andRockola (Nimrod); The Matchmaker andThe Norman Conquests (Old Tote);The Crucible, Saint Joan, Corporate Vibes, Life After George, King Lear, The Tempest, Life After George (STC); Henry IV, Henry V andMuch Ado About Nothing (Bell Shakespeare) and The Power of Yes (Belvoir). His film credits include Man of Flowers, Where the Green Ants Dream, To Market To Market, My First Wife, Exile, Cosi, Seeing Red and Salvation. His television credits include Who Do You Think You Are?, Blue Heelers, Geese Mate for Life!, Blabbermouth & Stickybeak, Backberner, Crashburn, All Saints, G.P., The Prime Minister is Missing andI Spry.