AWAY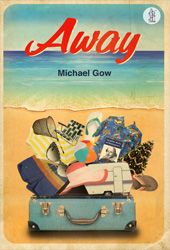 By Michael Gow
Set in the Australian summer of 1967-1968 the play commences with a school performance of A Midsummer Night's Dream. The Shakespearean themes of suffering and reconciliation persist as three families on separate holidays are united during a fierce storm.


British immigrants Harry and Vic love their adopted country but are faced with their son Tom's terminal illness. Jim and Gwen fret over their daughter Meg's blossoming independence and her friendship with the socially 'unsuitable' Tom. Roy is unable to console a grief-stricken Coral over the death of their only son in Vietnam.



But with the help of some Shakespearean fairies and a spectacular storm, these families are reconciled and face the future anew.



For two decades audiences have been enthralled by this story about the coming of age of a group of individuals and the country in which they live. Despite being set almost 40 years ago, this multi-award winning play is as relevant as ever with its themes of reconciliation and loss.



Away is sharply observed, clever, funny and yet very moving. Out of the familiar family ingredients, Gow has constructed a magical play that every Australian can relate to. It depicts the hopes of a new generation, prompting us to consider what is ultimately most important in our lives.
Read the first pages at the link below.
Stage Whispers Books Rewards: Buy one book and receive three e-editions. Buy three and receive three print and e-editions. Buy five or more and receive a one year print and electronic subscription. Buy eight or more and receive a two year print and electronic subscription. See details of our latest issue here.
20 in stock
Bulk Orders