BOMBSHELLS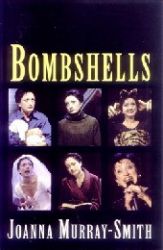 by Joanna Murray-Smith
Six monologues made famous by the diva Caroline O'Connor, exposing six women balancing their inner and outer lives with humour and often desperate cunning. They range in age from a feisty teenager to a 64-year-old widow yearning for the unexpected.



The playwright describes the six characters as women who struggle, 'sometimes hilariously, sometimes tragically, to bridge the chasm between the wilderness of their inner worlds and the demands of their outer worlds' (Murray-Smith, 2004).
Read the first pages at the attachment below.
20 in stock