44 Sex Acts in One Week
By David Finnigan. Club House Productions. Sydney Festival. Seymour Centre. Directed by Sheridan Harbridge. January 12 – 16, 2022
If you are in a long-term relationship, the idea of 44 Sex Acts in One Week seems more than a little farfetched. Perhaps a year might be more realistic?
The concept did not deter the opening night crowd, who were noticeably younger than many regular Sydney theatregoers. Perhaps they pondered that they might be up for it.
Originally staged downstairs at Belvoir St, this fruity romcom is a hoot and felt at home on the larger arena-like stage of the York Theatre.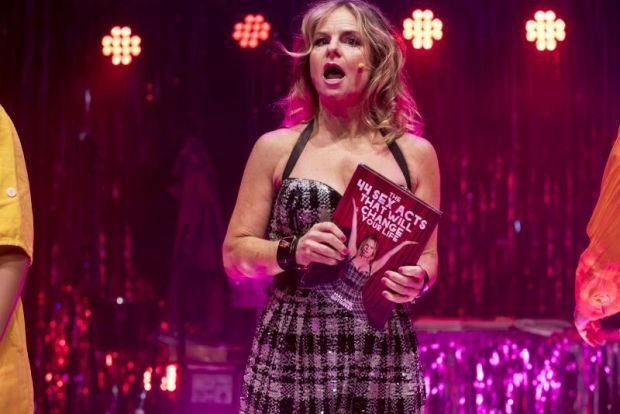 Riotously funny was the sizzling sex guru Malaine Guttierez (Rebecca Massey) spruiking a book The 44 Sex Acts to Change Your Life. She had the spunk and chutzpah of a television evangelist on heat, firing off one good line after another.
Malaine sets the challenge to journalist Celina (Emma Harvie) to write a feature on the book by giving the all the various acts a go.
Celina's efforts to find a volunteer are deliciously awkward as she searches for a gigolo on lay-by.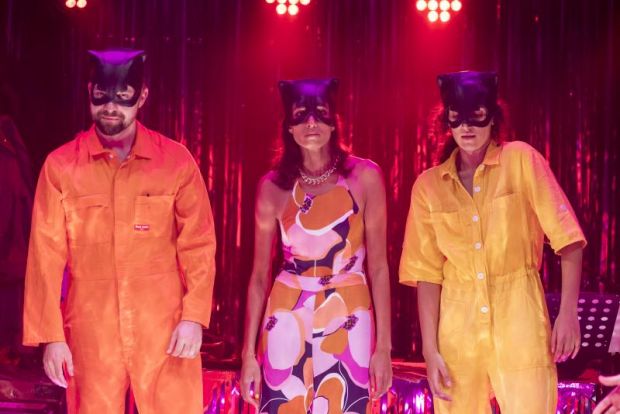 The journalist is forced to conscript the reluctant office mail boy Alab Delusa (Matt Hardie).
The sex is simulated (and stimulated) using a variety of fruits and vegetables, which is so joyously silly that the cringe melts away.
What really makes it really fire is the sound scape, narrated by the mellifluous Keith Robinson.
The production is constructed as a radio play, with crisp sound effects making all the action seep into your bones – whether that be an annoying mosquito, a squealing doorbell, or an all-in gang bang.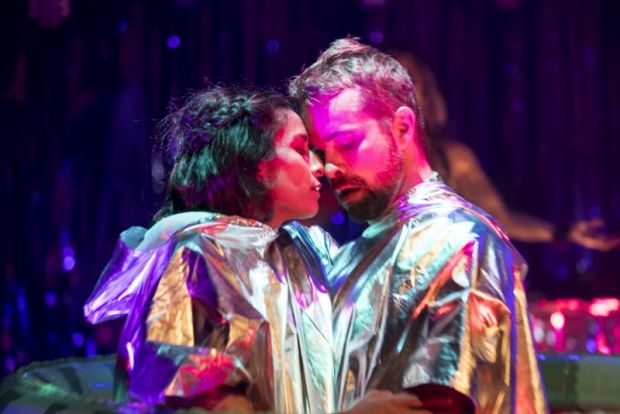 It is a great escape for dark times.
David Spicer
Photographer: Brett Boardman