The Addams Family
By Marshall Brickman, Rick Elice and Andrew Lippa. Zealous Productions. Directed by Michael McCall. The Regal Theatre, Subiaco, WA. Jul 15-18, 2021
Zealous Productions, a new professional company, have burst onto the Perth theatre scene with this very impressive, very slick production of The Addams Family. Very slick, very polished, with outstanding production values, this is a company with some amazing ideas, who are delivering on their promise of quality theatre.
Gorgeous to look at, John Johnstone's set design relied heavily on the extensive fly lines at the Regal, with rather heavy looking set pieces hanging in view above the stage, and flying in at appropriate moments. An interesting concept that had an element of danger and some great symbolism - and worked well. The set was lit with panache by Jordan Roach. Victoria Wyatt's costume design was a great blend of the traditional and unexpected with Manuao TeAotonga's makeup design also integral to the look of the show.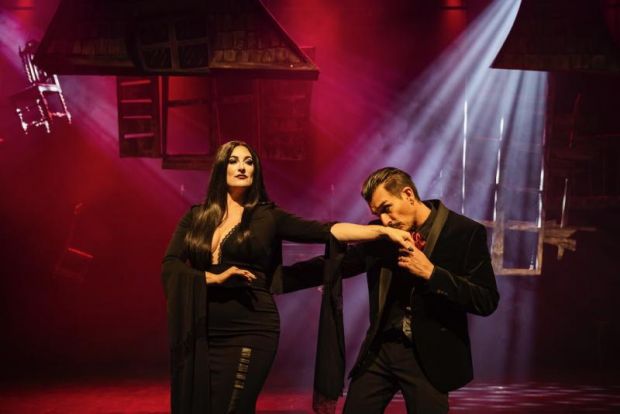 Sounding great, vocals were excellent - and the 12 piece band, under the baton of Musical Director Joshua Haines sounded great. Sound design was well commanded by Michael Fletcher.
Zealous Productions' Creative Director and Producer, Dixie Johnstone, led the cast as Morticia Addams - a role that she has performed before, and plays extremely well - a sexy and nicely nuanced performance. She is well matched by Brendan Hansen, who gives husband Gomez a 'joie de vivre' and lovely wry humour.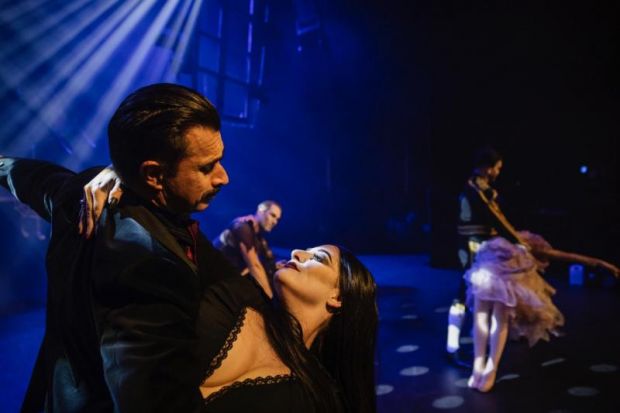 Georgia Unsworth is strong in her professional debut, giving Wednesday, musical theatre's most unlikely ingenue, a lovely sense of the bizarre. Ethan Jones, most familiar to Perth audiences for his recent performance as Peter Allen in The Boy From Oz, brings a boy next door energy to love interest Lucas Beineke - likeable and charming. Rachel Monamy is wonderfully transformative as Alice Beineke in a scene stealing performance - nicely supported by Chris McCafferty as husband Mal.
Joshua Firman is an audience favourite - owning the role of Fester and giving every scene a wonderful charge. Elliot R Peacock is a sweet, strange and sympathetic Pugsley. Elethea Sartorelli brings expert timing and wonderful character to Grandma, a lovely contrasting energy to Matthew Arnold's Lurch, wonderfully grounded and underplayed with drive.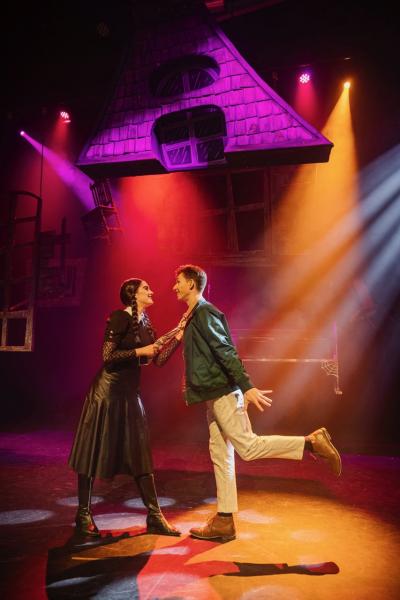 The ensemble is a tight, and terrifically talented octet, who perform Allen Blachford's choreography with precision and add atmosphere at every turn.
There have been some wonderful initiatives in this season, including a 'relaxed' matinee that allowed people with disabilities and sensory issues to enjoy a less intense theatrical performance.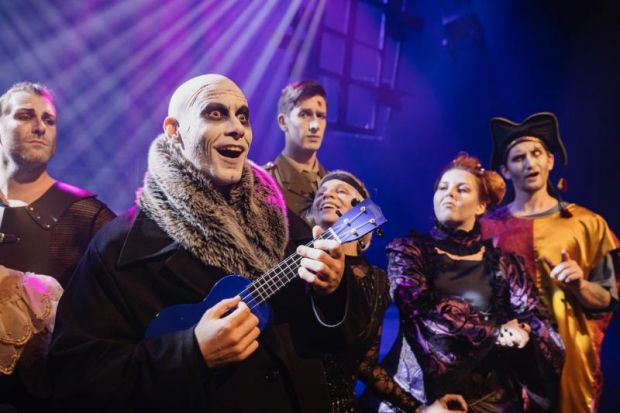 Deservedly very well received, we hope that The Addams Family is only the first in a long line of excellent Zealous Productions delights.
Kimberley Shaw