Alice Tovey: Doggo
Melbourne International Comedy Festival. Butterfly Club. April 2 – 11, 2021.
Call her 'bitch on heat' and she will lap up the compliment. Alice Tovey has created a new brand of comedy performance and is currently on at the Butterfly Club with her show Doggo, for the Melbourne International Comedy Festival.
Doggo carries the Tovey signature style blending musical comedy, experimental performance, burlesque and immersive theatre. Her love of all things canine is blatantly obvious; opening the show as the 'best bitch in Melbourne' - following some downright dirty dog show talk- she has managed to win the audience over in the first few minutes.
A self-proclaimed feminist rock goddess, she gyrates on stage while belting out her own songs in her awesome operatic voice. Between bouts of self-reflective cathartic fodder about losing her childhood dog Daisy to old age and answering her nagging mother's phone calls, there is Dog Judy (Judge Judy for Dogs), a sexy strip show and a handful of smashing costume changes. Tovey rocks the house with dog balls of steel.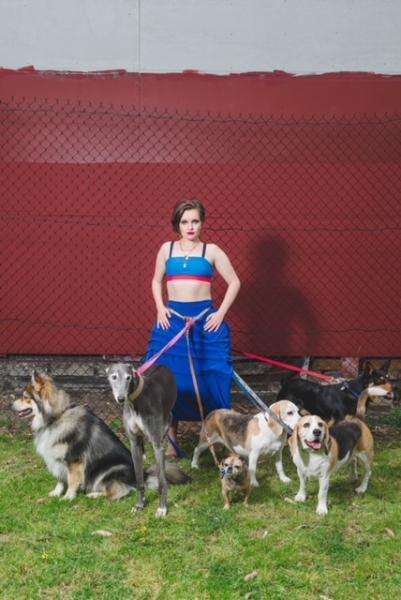 Tovey has been performing for eight years and has toured award winning shows. She is possessed with creative originality that is strikingly refreshing. Look forward to seeing her again and again
A true original!
Flora Georgiou