All Together Now
Primadonna Productions. Directed by Carole Dhu. Mandurah Senior Citizens Centre, WA. Nov 12-13, 2021
Music Theatre International's All Together Now is a global event that celebrates local theatre. A free to licence revue, featuring songs from a range of MTI's favourite shows, it was available to produce during the weekend, November 12-15. Over 2,500 theatres, in over 40 countries across the world, participated in this epic event. The closest to Stage Whispers' Perth base being Primadonna Productions' event at the Mandurah Senior Citizens Centre.
Companies had the choice of several songs at each juncture in the program, so the line-up will have differed in productions elsewhere.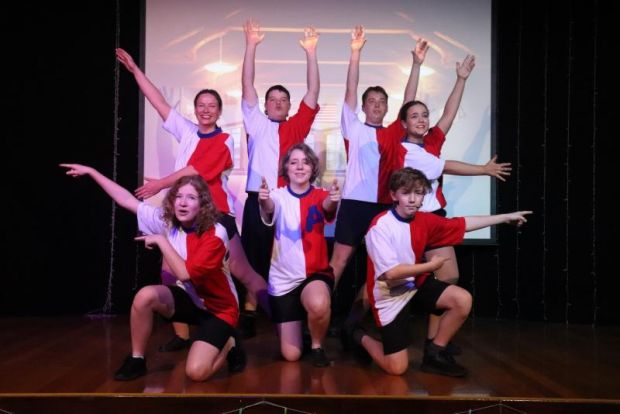 After a video introduction featuring Eddie Perfect, Primadonna launched into a high-spirited rendition of "Be Our Guest" from Beauty and the Beast, with the company featuring Steven Jones as Lumiere, Carole Dhu as Mrs Potts, and beautiful expression from Josie Fahl as Belle.
Fiddler on the Roof's "Matchmaker" followed, with expertly acted and sung performances from Bella Lambert, Zoe Lyons and Sian Wake. A lovely concert style version of "Meadowlark" from The Baker's Wife followed, performed by Karen Godfrey, then Rowan Creelman seized the moment, with "This is the Moment" from Jekyll and Hyde. This segment ended in high spirits with the upbeat "We're All In This Together" from High School Musical.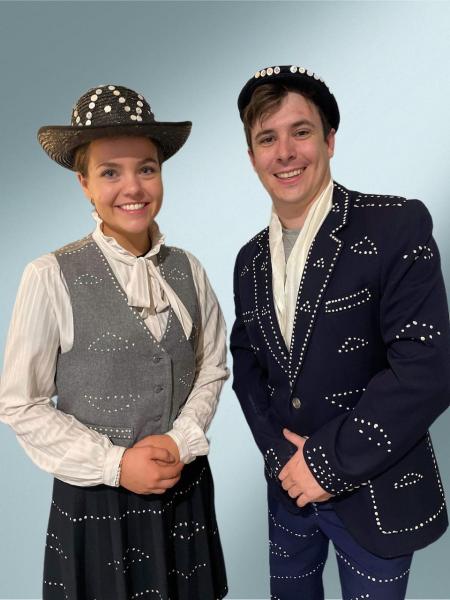 Mandurah City Councillor Peter Rogers revealed a wondrous singing voice with an excellent performance of Marius' "Empty Chairs at Empty Tables" from Les Misérables. "The New World" from Songs for A New World, was sung with beautiful harmonies from Christina Fahl, Steven Jones, and Karen Godfrey. Sian Wake delighted the audience with a gorgeous bitter-sweet version of "Somewhere That's Green" from Little Shop of Horrors.
Audience members who saw Primadonna's 2020 production of Oliver! were treated to an encore with Adam McWhinnie (The Artful Dodger) and Holly Creelman (Oliver) reprising their roles - this time joined by Ruth Creelman and supported by the ensemble, before a video "Theatre Is" provided by MTI allowed a moment of reflection.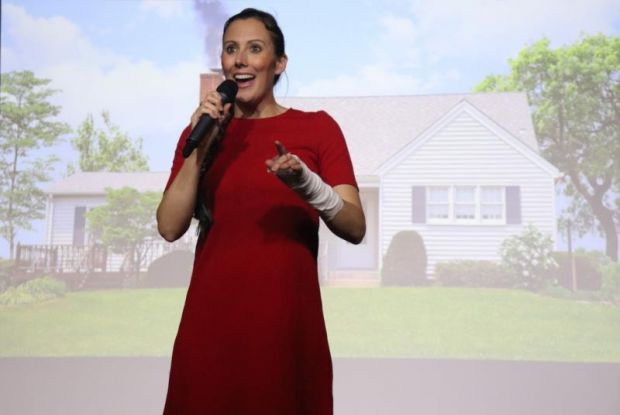 Matilda's "When I Grow Up" was performed with lovely feeling by the younger cast members. Audiences desperate to see Come From Away were offered a little glimpse with Karen Godfrey and Rowan Creelman's "Stop the World", then Gemma Little and Peter Rogers led the ensemble in a lovely "Wouldn't It Be Loverly" from My Fair Lady.
This segued nicely into a rousing "Supercalafragalisticexpialidocious" with Sian Wake as Mary Poppins, Flynn and Holly Creelman as Michael and Jane Banks, and featuring Rowan Creelman, Carole Dhu and ensemble, The choreography, by Zoe Lyons was impressive in this number - especially the "spelling" of the title featuring, Zoe, Holly and Ruth Creelman and Bella Lambert. There was a change of pace with a heartfelt "Good Riddance (Time of Your Life)" from Green Day's American Idiot - performed by Adam McWhinnie and Peter Rogers.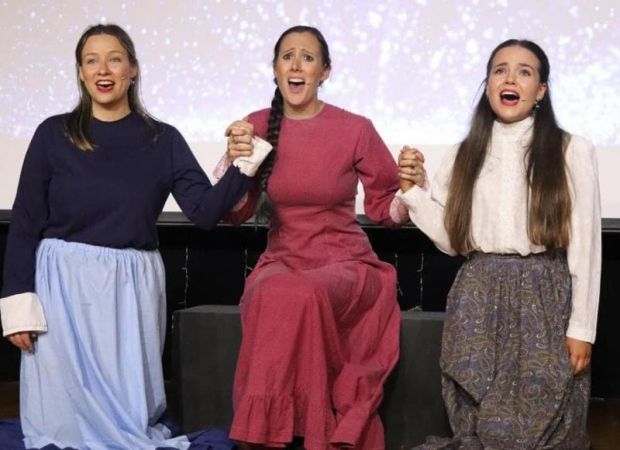 The show closed with a highly energetic "You Can't Stop the Beat" from Hairspray - proving that despite Covid and theatre closures around the world - you really can't stop the beat.
While WA's theatre closures have been short compared to our colleagues around the world, All Together Now was a lovely way to stand in solidarity with our theatre friends and celebrate the return of live theatre. Well done to all involved - both at Primadonna and around the world.
Kimberley Shaw