Allstars
By Hannah Davidson, Rebecca Fingher, Sian Murphy and Charlotte Otton. Fringe World. Directed by Charlotte Otton. Rehearsal Room One, State Theatre Centre of WA, Perth, WA. Jan 24-29, 2022
Hannah, Rebecca and Sian are desperate to be famous and will do anything to get there. In a wild ride of scenes, the trio explore a myriad of ways to get famous, in one of the most frantic, fast-paced shows in Fringe World.
Playing in Rehearsal Room One at the State Theatre Centre as part of State of Play, Allstars is a slightly mad, frenetic, and funny little show as this trio of very likeable performers attempt to impress their agent and rise to the heights of fame. Perhaps best described as linked sketch comedy, we travel to some unusual places in this wild ride.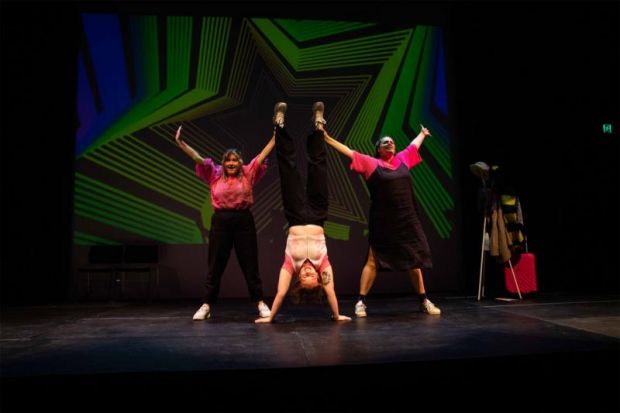 With some of the cleverest use of audio visual we have seen lately, we explore the internet and Hannah's Facebook for inspiration - nicely designed by Sian Murphy and Charlotte Otton. There is a vibrant sound design from Bec Price and great lighting design work on this shared rig from Katrina Johnston.
Great teamwork from this trio of performers, who bounce of each other like super balls. Funny, fresh and clever, Hannah Davidson, Rebecca Fingher and Sian Murphy work their audience beautifully (save for the occasional abuse) and if their enthusiasm and verve count for anything they deserve the star status they desire.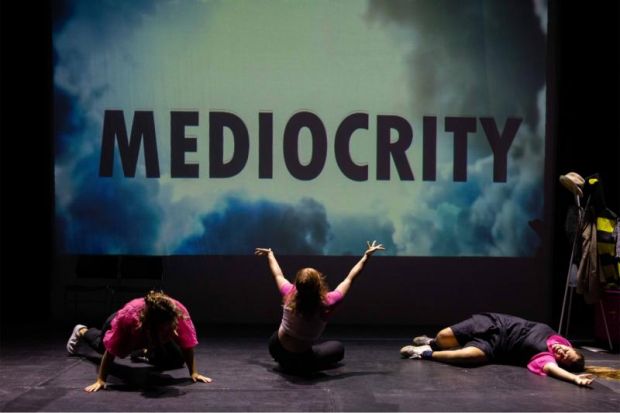 A great show for an easy laugh and lots of fun.
Kimberley Shaw
Photographer: Sophie Minnisdale