Antigone
By Sophocles, adapted by Jane Hille. Fenceline Theatre. Fringe World Encore Season. Directed by Jane Hille. Maalia Mia Theatre, Swan Christian College, Middle Swan, WA. Feb 17-19, 2021
Fenceline Theatre's lead-up to its presentation of Antigone this week has been especially fraught. While not quite equal to the trials suffered by our Sophoclean heroine, this show's original season was wiped out by Perth's recent Covid lockdown, but would have been closed due to being in the yellow zone during the bushfires - an event that required several of the cast to be evacuated from their homes. Fortunately for audiences, this production is now being mounted as part of Fringe World's encore season, and is a great choice even in this busy festival time.
This new adaptation by Jane Hille is easy to comprehend, performed with passion by a cast who really understand their characters and what they are saying, and (unusually for Grecian drama) all of the big moments happen on stage.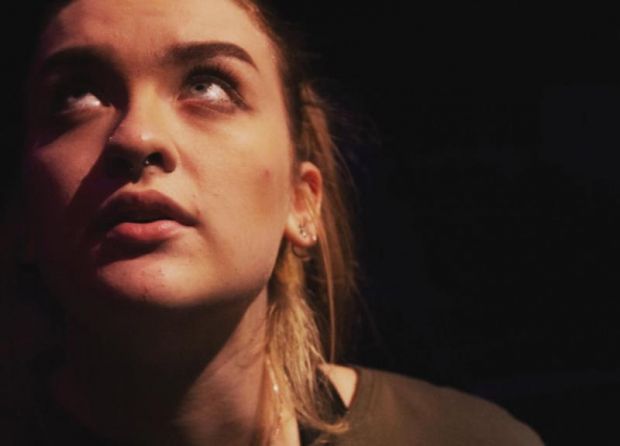 The title role is played with exceptional depth and conviction by Chloe Scorer in a heartfelt performance that anchors this show well. She establishes a believable relationship with Antigone's sister Ismene - beautifully portrayed by Samura Church - and with her loyal betrothed Haemon, a layered and sincere performance from John Saxon.
Antigone's family in the Underworld (afterlife) observe the action throughout and are played with strength. Indiana Powell is a striking Jocasta, whose emotional opening to the show sets the energy level for the remainder of the story. Brothers Polynices and Etocles, rivals in life but united in death, are well played with tangible fraternity by Shane Keefe and Oliver Stewart.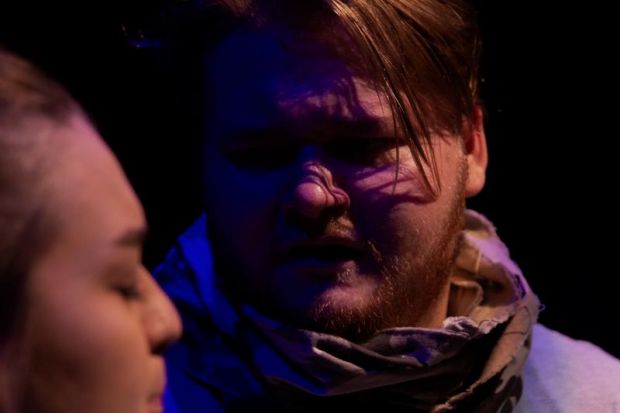 Creon, both villain and victim, is given credence by Mitchell Corps, with his wife Eurydice played with maturity by Ella Atkins. Sold support from soldiers Liam Hammond, Layla Zhubayeva and Lachlan Parker.
While the setting is Ancient Greece and the underworld, the open setting, stylised modern dress and strong almost tribal makeup choices (Emily Friend) set this in a place that could be anywhere - perhaps even post-apocalyptic - bringing it somehow closer to our experience. An organic sound design by William and Carmen Vasiu and very strong lighting choices (Total Concert Productions) add to the tension.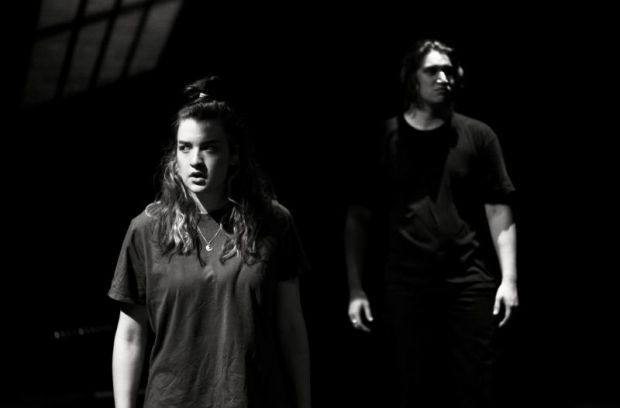 While not a great choice for a "nice quiet night at the theatre", Antigone is moving, effective and emotional theatre that packs a punch. A wonderful choice for people who want to think - well written and performed.
Kimberley Shaw