A is For Apple
Written and produced by Jessica Bellamy. Directed by Scarlet McGlynn. Griffin Lookout Season. SBW Stables Theatre. March 29 - April 9, 2022.
Comedies about Jewish coming of age have long been fodder for writers – think of 13 the musical and the movie 66, where the World Cup upstages a British boy's big day.
Joining this club is the sassy and hilarious comedy A for Apple, which is so good I could imagine it being staged in a little theatre off Broadway.
The play focusses on the coming of age of a twelve-year-old girl Shoshana and her approaching Bat Mitzvah, which she navigates with her teacher Miriam. Together they tackle a few of the ways their faith views and restricts women.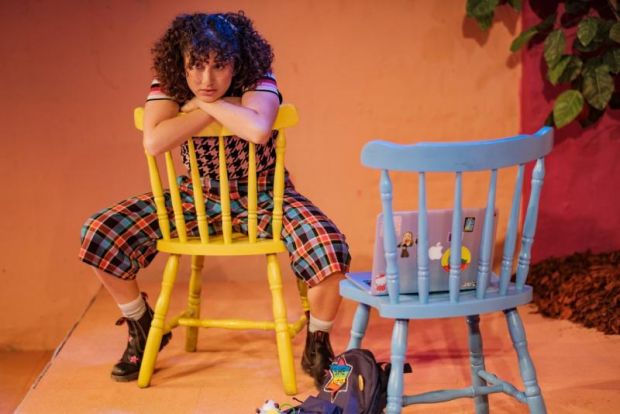 At first, I thought the play was narrow in its scope, appealing mainly to members of the Jewish community who could relate directly to what was being depicted. This was typified by the names of matriarchs of the religion being written in Hebrew on the wall and the first scene being in a synagogue.
But soon it took flight, going from a contemporary bedroom sex scene, to flashing back in time using the clever device of the duo becoming time travellers.
The two re-enact chapters from the Old Testament (Torah) where women were central figures. They sat on a magic carpet of sorts and in one scene they become Leah and Rachel, the sisters who were in a love triangle with Jacob.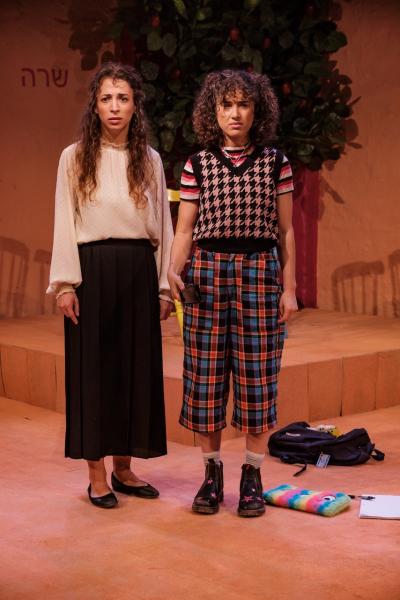 For me the highlight was the re-enactment of Eve's temptation by the serpent to take the apple from the tree of truth. This had an intoxicating combination of great movement, sound, lighting and dialogue.
Bat Mitzvah lessons have never been so cool.
The performances by Amy Hack and Zoe Resnick were passionate, fuelled by their connection to the story and great skills as dancers and actors.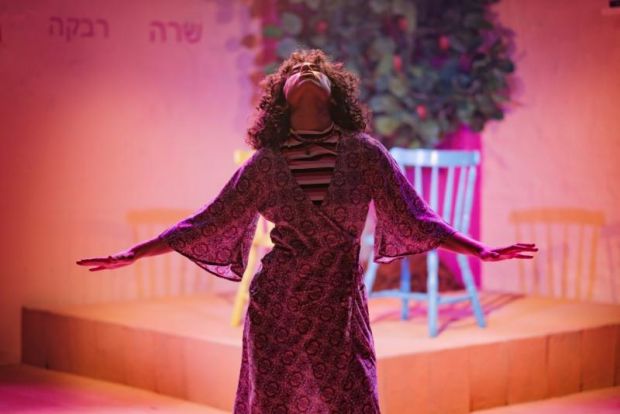 The whole production had such a settled feel – a result of the long gestation period caused by interruptions from Covid over two years - which the entire team of female creatives can be very proud of.
David Spicer
Photographer: Robert Catto