Beauty and the Beast
By Alan Menken, Howard Ashman, Tim Rice and Linda Woolverton. Northern Light Theatre Company (SA). The Shedley Theatre – 14 to 29 October, 2011.
Northern Light Theatre Company's Beauty and the Beast at the Shedley Theatre, directed by Fran Edwards, journeys remarkably close to a professional production.
The show rides gracefully on the back of some masterfully crafted coat tails and features an outstanding cast as well as one of the most professional ensemble groups seen onstage in Adelaide amateur theatre for years.
Disappointingly however, a low quality audio set up, average lighting design and what appears to be a dwindling budget for set design, have scuffed the polish from this veritable gem.
Before I say more, I should make it clear that this show was fantastic. The frustration results from coming so close to perfection, but for one reason or another not quite hittting mark.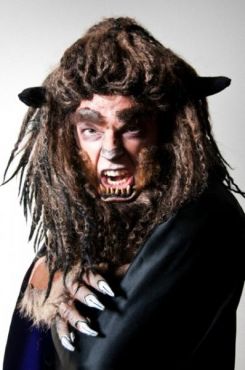 The cast are this show. Their skills and talent alone make for the price of admission, everyone integral to the overall picture and no-one carried along for the ride.
As ever there were standouts, and their performances should be commended.
But let's get the frustrations out of the way now. Opening night saw the usual amount of glitches with sound levels; microphones not switched on; light queues missed; and the odd awkward set change. But the issues which stepped the show down a notch went beyond this.
Lighting design by Daniel Barber showed moments of intuition; transitioning from room to room with good effect. Other times however it was under lit, poorly coloured or patchy.
Set design by Damon Hill was sparse at best, perhaps suffering at the enormous spend on the brilliant costumes. The grand castle did not feel grand, and orientation of spaces was mixed and unclear. The Beast's room, placed well upstage, felt distant and never related well to the downstage areas.
The sound system was also a slight let down. Even when the levels on the microphones were up, the sound quality was tinny and hollow. The amazing voices of the leads were occasionally lost under the excellent harmonies of the ensemble. Echo effects were sometimes used, and were highly successful.
And despite all this, it was still amazing!
Kate Dempsey is a stunning young talent, with the look and the voice to replace Belle in the cartoon itself. Dempsey captured the caring innocence of Belle, and could only improve her performance by finding a few more moments of stillness.
Despite being almost entirely concealed behind a tonne of makeup and dreadlocks, Andrew Crispe, as the Beast, demonstrated powerful emotional reach and depth. Crispe's voice, like Dempsey's, is also amazing and a perfect casting in this role.
Jason Ferguson plays Gaston and is entirely type-cast in the role. He relishes every moment as Gaston with a quiff - literally. Ferguson is commanding and sincere, suitably bastardly and always humorous. Gaston's faithful sidekick Le Fou is played by Jethro Pidd who can only be described as a comic genious. Pidd has characterisation, timing and physicality in his bag of tricks – and isn't afraid to use them. Together they ham is up in style and are audience favourites, especially in the numbers 'Gaston' and 'Gaston reprise', both show highlights.
Omkar Nagesh has the difficult role of playing French candlestick Lumiere with his feet tied together. Once again Nagesh is a star, tackling the role with sensitivity, humour and bundles of energy.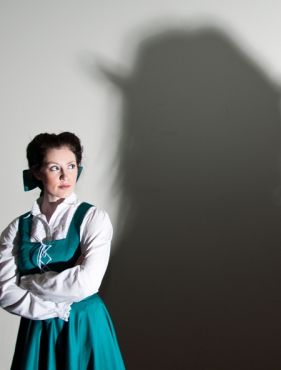 James Reed as Cogsworth is very funny, and virtually unrecognisable with moustache. Both Reed and Nagesh deliver convincing French accents without dropping, even in song.
Lisa Simonetti sings beautifully in the role of Mrs Potts, and has the difficult task of delivering the title song 'Beauty and the Beast' – a number with the greatest of expectations attached. Simonetti delivers in spades.
Karen Muller makes light work of an awesome 'wardrobe' costume in her role as Madame de la Grande Bouche. Haydee Watkin as Babette is similarly En-pointe with her characterisation of the feather duster. Scott Reynolds dabbles in the role of Monsieur D'Arque in the second act and shows great focus in his characterisation. Leah Boots in the cutest ever part of Chip draws much audience attention and performs like an absolute star.
The whole ensemble is stunning and dances the thrilling choreography by Kerry-Lynne Hauber with ease. Hauber has arranged a wonderful number in the tavern, which incorporates a series of clinking beer steins – the routine was fantastic.
As musical director, Peter Johns has the orchestra sounding good, with particular mentions to the brass section (trumpet and horn) and the keys.
The real kudos however, must be reserved for the costumers, designers and creators. Ann Humphries and Fran Edwards are credited in the program as designers; however the amount of time, effort and skill which has gone into these costumes should not go un-credited. Congratulations also to Helen Daniels, Merici Thompson, Cathy Clark and Gary Humphries on costume construction, Gavin Cianci and John Powell on the castle characters and to Alan Thompson and Nerida Shened for the foam work. This production would not have been the same without these amazing designs.
Beauty and the Beast is a great show, and this is a wonderful production. Definitely worth seeing, despite my frustrated niggles, so do book while you still can.
Paul Rodda
To keep up with the latest news and reviews at Stage Whispers, click here to like us on Facebook, or follow us on Twitter.