Blue Stockings
By Jessica Swale. Red Phoenix Theatre. Holden Street Theatres, Adelaide. May 20-29, 2021
It seems absurd to think that women needed to fight for their right to an education, but there is no fiction here, only a true story of a woman's fight for greater learning in the late 1800s. Whilst many may say we have come a long way since then, the truth is, as the world struggles with a pandemic, that women are still battling to have their voices heard.
'Blue Stocking' was used as a derogatory term in the 1890s to describe a group of women who aspired for the right to higher education. Often outcasts, they were bullied and denied basic human rights, so they too might have the right to graduate and have their work recognised like their male counterparts.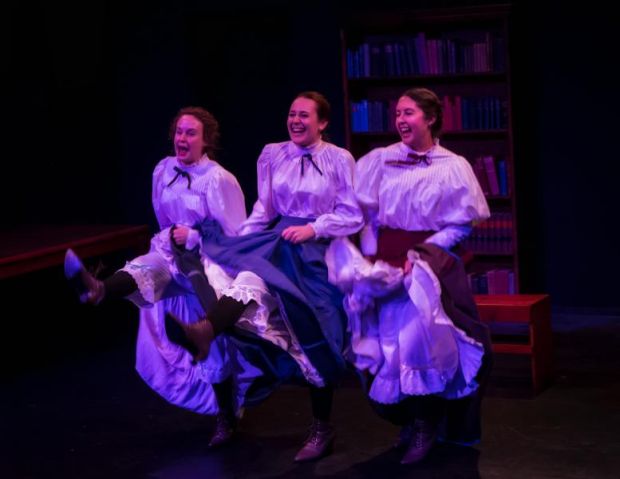 Playwright Jessica Swale has written a surprising, yet beautiful, tribute highlighting the challenges women faced at this time. Whilst allowing for social commentary, she provides us with personal stories of women who just wanted equality. Sound familiar? Psychiatrist and academic Dr Henry Maudsley viewed women as merely a vessel for childbirth; he believed the energy spent studying would have an impact on a woman's reproductive organs and jeopardise her ability to conceive. Sounds absurd, but his attitude was shared by many and it would take until 1948 for this to be rectified.
Director Libby Drake should be applauded for finding this hidden gem. It is an important story, and she has brought it to life with a stellar cast. Attention to detail was evident from the opening montage. Smoke drifted across the stage as actors disembarked from a train, each in search of their purpose. There are no weak links to be found in this cast. Each actor looked fabulous - Sharon Malujlo captured a moment in time perfectly with her beautiful costumes and there was not a hair out of place thanks to hairstylist Anne-Louise Smith.
Drake had her challenges with a cast of 17, but this ensemble was well rehearsed, and it showed with effortless scene changes, that were well thought through; nothing drew your focus away from the delightful performances showcased.
I am reluctant to focus on any one performance, as this was an example of a true ensemble piece of theatre. Every actor brought depth to their characters and no individual outplayed the other. Kate van der Horst, as protagonist Tess, was truly delightful; her personal battle with finding her voice was a wonderful balance of sentiment and strength. Kate Anolak, as the stoic Mrs Welsh, captured her intelligence and resolve perfectly. I was extremely impressed with Sebastien Skubala, who brought to life two vastly different characters. He is certainly a young talent to watch.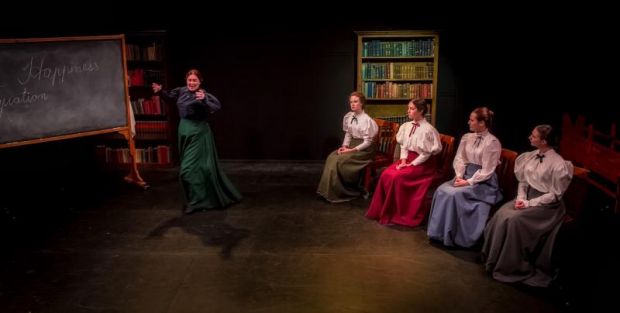 Everything about this production screams professionalism. High production values set the stage for two hours of sublime storytelling.
Kerry Cooper
Photographer: Richard Parkhill