Breakfast at Tiffany's
By Truman Capote, adapted by Richard Greenberg. Harbour Theatre. Directed by Shaun Griffen. Camelot, Lochee St, Mosman Park, WA. Jul 31 - Aug 9, 2020
Harbour Theatre's Breakfast at Tiffany's was originally slated to open on March 20, and was cancelled hours before its Opening Night. With its set sitting in situ in a closed Camelot Arts Centre (and borrowed briefly for a short season of Love Letters), this show was much anticipated and long awaited.
Jacob Lane's performance as Fred, our protagonist and sometime narrator, is very likeable and wins the audience, anchoring the production well. He has notable chemistry with Jessie Bailey who plays the outspoken, fascinating and freewheeling Holly Golightly, made famous by Audrey Hepburn. Jessie captures Holly's elegance, eccentricity and natural beauty well, although her accent can be difficult to understand in this notoriously acoustically tricky auditorium.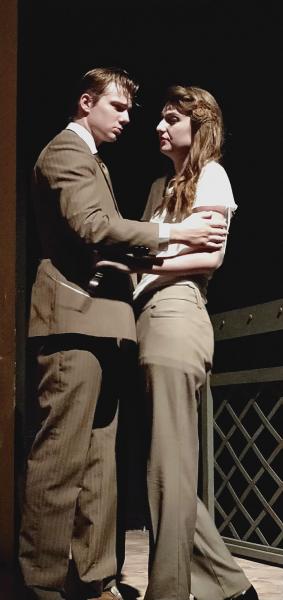 Two performers entered the cast as replacements in this second incarnation, and both give very strong performances. Kayti Murphy became an audience favourite as socialite Mag, with Charlie Young convincing as the wealthy Rusty. Other love interests were Robert Jackson as O.J. and Romano De Gois - both performing well. Most of the other roles are very small, but are well inhabited. Glenn Rykenrapp creates photographer Yunioshi nicely (with the wartime setting of the play allowing him greater poignancy), Tim Prosser pulls an impressive and diverse triple duty, Rach Gilmour makes the most of her brief appearance as the Lady Boss, Sylvia Mellor brings great verve to Madame Spanella, director Shaun Griffen makes a brief cameo as the Editor and Bryan Chin completes the cast in a brief late in the show appearance.
Special mention must be made of the final cast member - King, a feline actor who delivers one of the best performances by a cat in decades. This gorgeous little fellow steals both of the scenes in which he appears, and is a credit to owner (if owning a cat is possible), Jessie Bailey.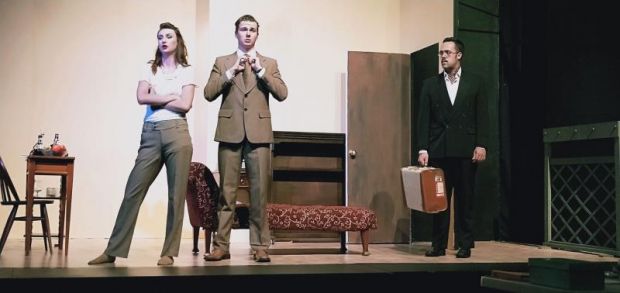 The set design is a bed/sitting room, which is used, with subtle lighting changes by Rob Tagliaferri, as the home of both Fred and Holly. Other scenes are "laid on top" of this design, and this works well. Not an "easy" show, as it is very episodic, scene changes were relatively quick and well managed, and given appropriate musical accompaniment as selected by Shaun Griffen and Tim Prosser.
While not for everyone, as a few groups departed at interval, the majority of this socially distanced audience enjoyed this gentle nostalgia trip. Lovely to see well chosen, nicely performed theatre re-emerging in Perth.
Kimberley Shaw