The Canterville Ghost
A Lux Radio Play based on the story by Oscar Wilde. Directed by Phil Carney. New Farm Nash Theatre. August 13 – 21, 2021.
The radio play was the home entertainment norm in the days before television and here it is presented in that same manner but with the audience watching the "broadcast" while listening at the same time. An interesting experience. Actually, the initial short story was published in 1887 and has been adapted to both radio and film over the years since. This version is somewhat updated from the original but the effects are much the same. It is the fear of the unknown that frightens us more than anything else does - in this case, a three hundred year old ghost.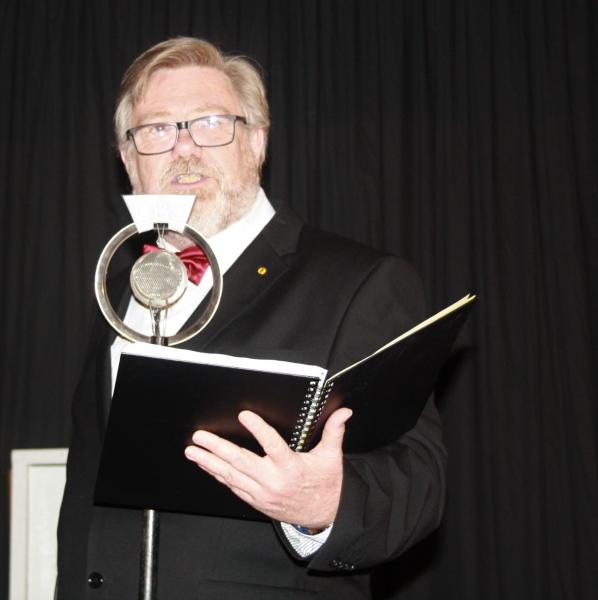 Director Phil Carney has presented a smooth production with a cast of six, some of whom read a number of roles, and with the effects performed in front of us too. Jonathon Collins was stage manager but, more importantly, he controlled all sound effects very well. It was an eye opener to learn how simple it was to create such a variety of sound effects that were essential. The timing was spot on.
For the cast, the voice was most important to stimulate the radio play atmosphere. In this regard, John Stibbard was outstanding. He was Sir Simon de Canterville, the ghost, the crucial character of the story. He basically carried the play with excellent vocal presentation. Sharon White, Lady Jessica de Canterville, was also in tune vocally with it being a radio play while showing the range of her character. Edan Collins developed strength as the play progressed in his role as Cuffy Williams. Jenny Bonney–Millett, Cam Castles, Chris Carroll and Allen–John Marsh completed the very competent cast. At times, however, some of the male characters were portrayed without the necessary subtlety of voice to mimic a radio broadcast.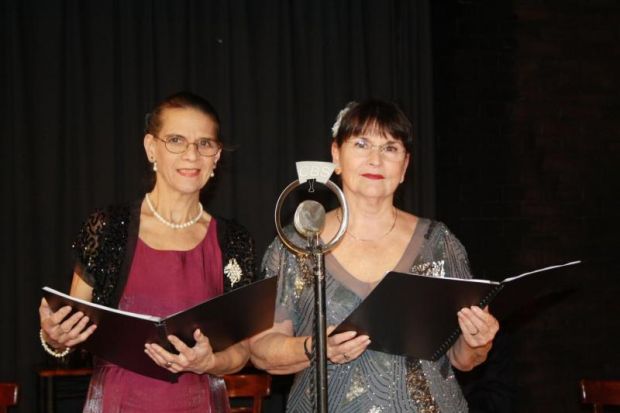 This was a very pleasant way to spend an evening at the theatre and Nash Theatre has truly mastered the stage presentation of the radio play. It brought back memories of a past age. Well done. See it or hear it.
William Davies