City of Gold
By Meyne Wyatt. Sydney Theatre Company and Black Swan Theatre. Directed by Shari Sebbens. Wharf Theatre. May 7 - June 11, 2022.
Meyne Wyatt's electrifying performance of a monologue from this play on the ABC's Q and A program means that most people attending wait in anticipation for the To Be Or Not To Be moment or, if it were an opera, the grand aria.
This level of recognition is an extremely rare achievement for an Australian play and in the revival performance it packs just as much punch.
On the rooftop of his childhood home, with King Lear storm like fury, he rages against the injustices he has experienced as an aboriginal man in Australia – which range from being typecast in roles as an actor, to being ignored by taxi drivers.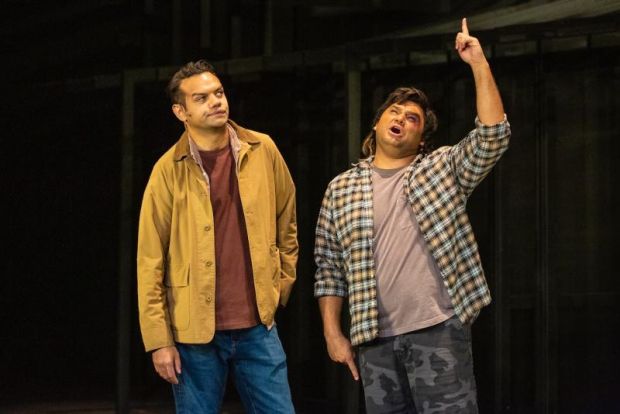 Adding a little extra salt to his soliloquy was a reference to a recent incident at the Academy Awards.
A more serious injustice inspired Wyatt to write the play – the death of a 14-year-old relative in his hometown of Kalgoorlie - where "the white man got off".
The play opens with humour and cutting satire - Wyatt on stage as the central character Breyth Black - is dressed for a corroboree in a lamb commercial in which he is cast. The jingoistic approach of the white creators of the television commercial makes us laugh and cringe.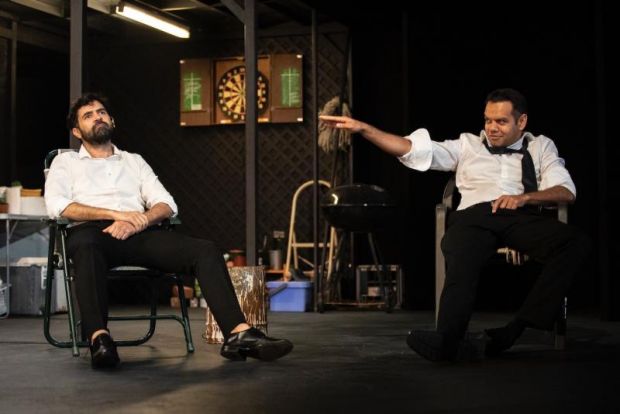 The Home and Away star Breyth Black leaves the set to make his way back to the City of Gold – Kalgoorlie – for his father's funeral. This mirrors Wyatt's own experience as the first indigenous character on Neighbours and his own grief at the death of his father.
There is a cauldron brewing in his hometown bringing Black to face his demons with his brother Mateo (Mathew Cooper) and sister Carina (Simone Detourbet).
The most moving relationship is that between Breyth and his Dad (Trevor Ryan), returning as a ghost to re-open the wounds of a fractured father-son relationship.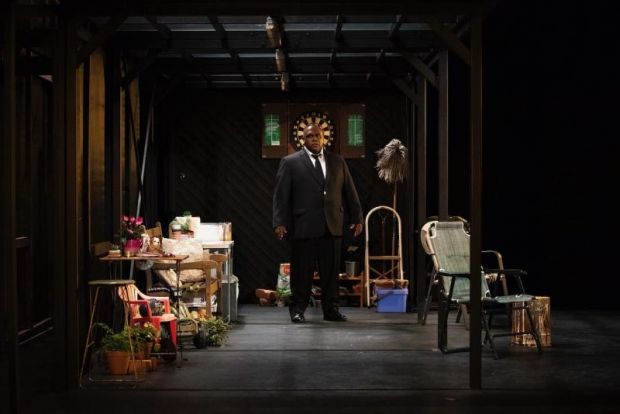 Amidst this tempest, the indigenous characters confront their own frailties and the naked racism around them.
City of Gold peers into the soul of Australia and reaches a climax which left me utterly breathless and emotional.
David Spicer
Photographer: Joseph Mayers