The Credeaux Canvas
By Keith Bunin. Lambert House Enterprises. El Rocco Café and Theatre, 154 Brougham Street, Kings Cross. July 25 – August 23, 2020.
The Credeaux Canvas is a play about longing for success, connection and affirmation.
Three young people live together in New York's East Village. Two long for artistic triumph, the other to fill the gap his long dead mother and recently departed, but estranged father, have made. None are gaining traction and they're struggling to pay the bills, so hatch a plan to forge a famous painting and get rich off the proceeds.
Samson Alston delivers as the young awkward painter Winston, playing a vulnerable loner artist whose art and personal life suffer from too much analysis. In life he doesn't engage truly with those around him and the critics say the same for his painting. True self-expression and connection elude him both on and off the canvas.
Jasper Bruce as Jamie performs the confident real estate broker whose mask is brittle after repeated blows in his personal life. His moral compass is way off kilter by the time we meet him. This actor credibly portrayed the considerable magnetism that would be needed to drag his desperate flatmates along with his plan.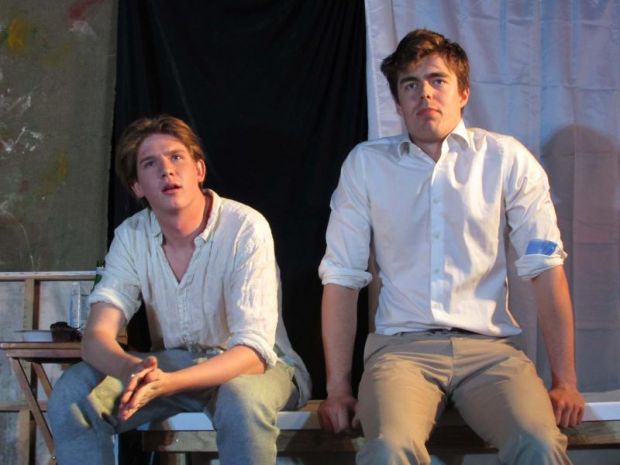 Amelia is ably represented by Rachel Marley. A failed singer, she is left insecure and a mess of hormones from an unplanned pregnancy. Desperate to be loved, she seeks affirmation wherever she can find it. Enthusiastic and full of life at the start, she ends bitter and disappointed and reveals this character arc deftly with a solid performance.
A highlight is Beth Daly who delights as Tess, the New York socialite bent on art collection. Her sparkling dialogue is performed with authenticity as her character traverses excitement through condescension to awe then disappointment.
Les Solomon's direction is disciplined, particularly given the challenging space and technical limitations. The third act had moments of melodrama and it would have been nice to see evidence of Winston's painting prowess and Amelia's singing capability. However, overall show works very well. The set is simple and effective with just the right amount of grunge. The Covid restrictions probably meant there was more stage area than might have otherwise been available and it was used to good effect with site specific blocking working with great effect.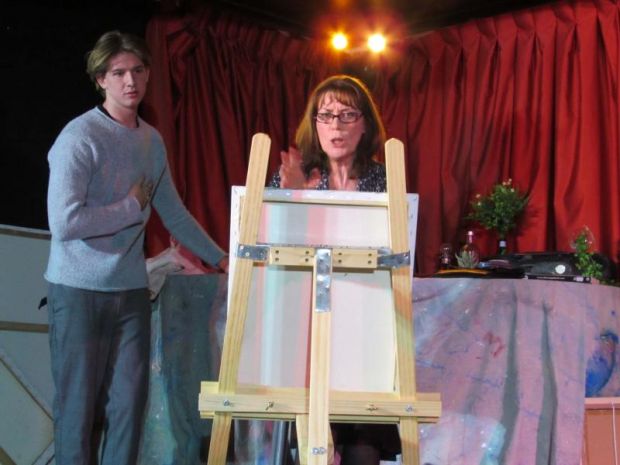 The play itself suffers in places from unlikely plot jumps but the story of young disillusioned people trying hard, but ultimately without hope, is as current today as it would have been when it was first conceived.
One feels like a pioneer being back at the theatre during this time of pandemic. The producers kindly provided masks and sanitiser to all participants and seating was more than adequately spaced to conform with COVID social distancing requirements. Surprisingly, only about half of the audience wore a mask and, while there is obviously appetite for the theatre, convincing people to come back in droves and sit for two hours in a room with others might take more compliance from audiences. You will feel safe here though and it's definitely worth dipping your toe back in the theatre world to catch this energetic production.
Ruth Fingret
Photographer: Geoff Sirmai.