Darkfield Radio - Double
Darkfield Radio / Realscape Productions. Tuesday, Thursday, Friday & Saturday from Fri 17 July - 29 September 2020 at 8pm, 9:30pm and 10:30pm AEST
Radio plays are a genre all of their own. When you see the words 'radio dramas', you probably connect them with War of the Worlds back in 1938, but they are still around. In fact, we're entering something of a golden age of an update to radio plays, thanks to the podcast boom.
Realscape Productions are a Melbourne based theatre company that specialise in producing multi-sensory theatre and events and have combined with Darkfield to present Darkfield Radio - Double.
UK-based creative directors and Darkfield founders Glen Neath and David Rosenberg use binaural (3D) sound and sensory deprivation to manipulate the audience's sense of reality in the darkness. Australia makes up almost half of Darkfield's global audience, and Darkfield claims to have "raised the hair on the back of the necks of almost 80,000 audience members".
Unlike radio plays, Darkfield Radio - Double requires your mobile phone, headphones, and a friend or partner sitting across the kitchen table.
After some preparation at the start of the broadcast we are plunged into a world where nothing is as it seems. In fact, could the person sitting opposite you be a demonic double?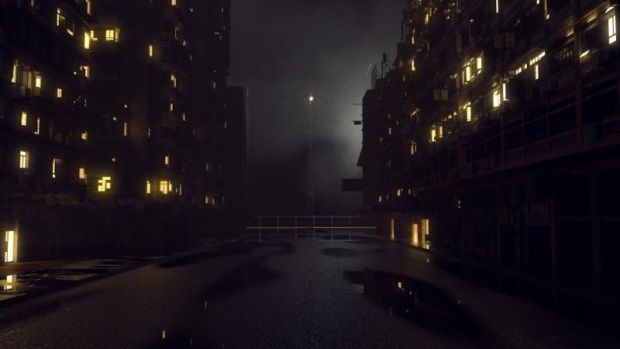 The feeling intensifies as the broadcast progresses when a solo voice, backed by binaural throbbing, relentlessly plants seeds of doubt in our minds.
We find ourselves inhabiting another world where there are strange sounds, some of which are easily placed, some out of the blue. I have to confess there were a number of times I physically jumped!
The impulse to open your eyes to make sure the room is as you remember it and more importantly, your friend/partner is who they say they are is immense. The longer you keep your eyes closed, the more your doubt niggles. However, you resist opening them and spoiling the experience.
The never-ending pulsing increases as does your nervousness. The experience is aggravating but addictive. It is unworldly, eerie and disturbing, all at the same time.
You never know what is coming next as the sounds in the virtual room swirl around inside your head, in and out of your consciousness.
Suddenly, to the strains of 20s/30s music which should calm you but don't, the experience is over and you are led back to the everyday world. The broadcast may be over but the feelings of unease linger until you talk to your partner/friend. However, you do find yourself looking at them intently just to check that they are real. Unreasonable but necessary.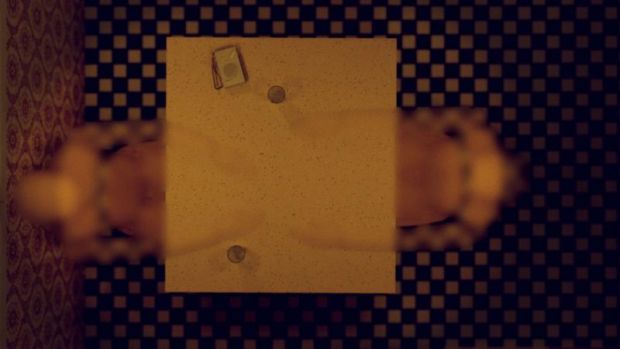 I can safely say Darkfield Radio - Double is one of the most unusual experiences I have had. The 20 minutes sped by as I was engrossed in what was going on inside my mind.
Directors David Rosenberg & Glen Neath, writer Glen Neath, sound-tech guru David Rosenberg, imagery by Alex Purcell and Chris Brett Bailey as 'the voice' are a formidable team.
They have created something unique. In essence, it's the theatre you have when you can't have theatre and the ultimate 20 minutes of self-isolation and self-challenge.
Darkfield Radio - Double is an aural assault on the senses that leaves the listener wanting more and more and more!!!
Barry Hill
Photographer: Alex Purcell