Decadance
By Ohad Naharin. Sydney Dance Company. Drama Theatre, Sydney Opera House. January 6 – 9, 2022.
Stage Whispers invites me to cover the opening night show at the Sydney Festival 2022. I say 'sure thing', and turn up at the Opera House's Drama Theatre ready to go. It's at the very heart of the Covid Omicron epidemic, with masks, close contacts and tests at every turn.
Masked up and multi-checked, there's absolutely nothing to tell me anything about this show, Decadance: no posters, no programs, nothing. Throughout the entire Opera House I can find nothing. Even the girl who checks my ticket can't tell me anything. Now, for the first time, I spot the deliberate misspelling of the title. Right, it's a visiting modern dance company.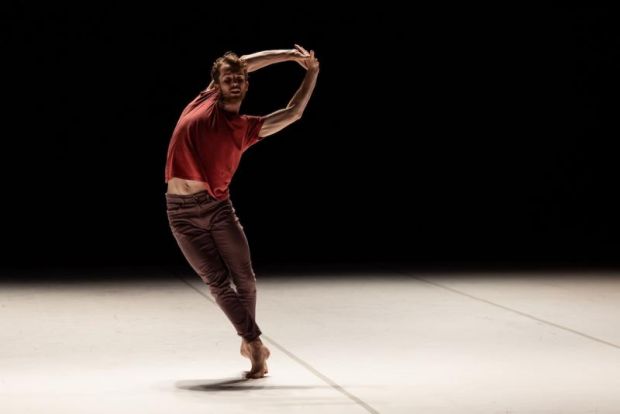 To a wide range of recordings, 16 supremely disciplined dancers go hammer and tongs at modern dance moves like I've never seen before. Covering humour and sadness, the works conjure dream worlds and bizarre situations that buzz in my head.
Large semicircles of disciplined movement repeat the same ground again and again; weird costumes abound; exotic dancing in pairs and singles; moments of revelation from each member of the ensemble; singing in another language.
The exciting power of dance movement is intoxicating and pretty soon each and every member of the team has got me hooked. The audience is intoxicated. There are cheers and a standing ovation at the conclusion of the show.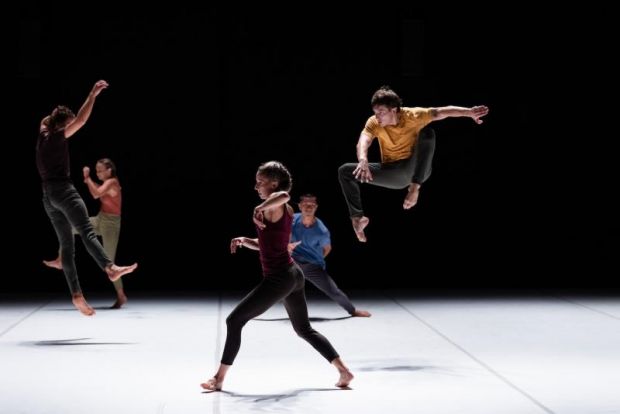 It's several hours before I can get to a computer and check out who this great company of dancers are. They're all from the Sydney Dance Company, doing a remix of Israeli choreographer Ohad Naharin's works over 30 years for Tel Aviv's Batsheva Dance Company.
As chosen and brilliantly staged by Rachael Osborne and Ian Robinson, the pieces are from works that go back to 1990. The range of physical refinement required, as well as moments of hilarious vulgarity, make this modern dance for absolutely everyone.
And to think it comes from Sydney.
Frank Hatherley
Photographer: Daniel Boud