Defying Gravity
Caroline O'Connor, Naomi Price and Irene Lysiuk. Guest: Luke Kennedy. Musical Director: James Dobinson. Concert Hall, QPAC. 8 January 2022
At the last minute Amy Lehpamer, who was one of Defying Gravity's leading ladies, had to pull out because of Covid, so her replacement, Opera Queensland allumna Irena Lysiuk had 48 hours to learn the whole show. A formidable feat, but she came through with flying colors and her vocals more than matched her esteemed co-stars Caroline O'Connor and Naomi Price.
A capacity house rose to the occasion giving thunderous support to the three divas who were obviously thrilled to be back on stage doing what they do best.
The opening number 'Broadway Baby' said it all - a fabulous reading of the Sondheim Follies hit that blew the roof of the Hall. With James Dobinson leading a 12-piece band, these three performers blended seamlessly with powerhouse vocals.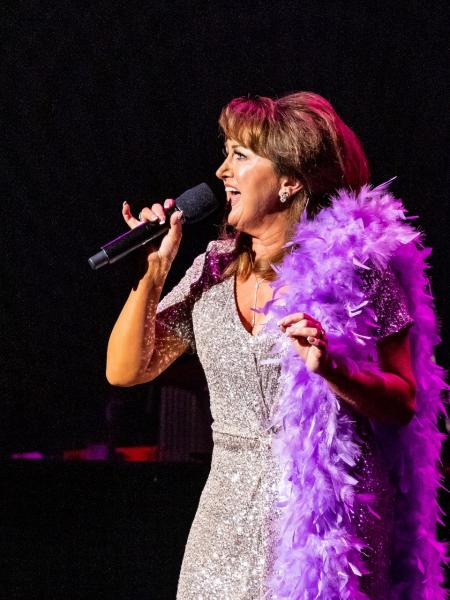 Broadway and West End veteran O'Connor promised a night of showstoppers and that's what we got. She saluted Streisand and her eightieth birthday year by singing Funny Girl's 'Don't Rain On My Parade', Judy Garland with a swinging medley of 'You Made Me Love You', 'For Me and My Gal' and 'The Trolley Song' and Jerry Herman with Mack and Mabel's 'Time Heals Everything'.
Price sang the heart out of Mamma Mia!'s 'Winner Takes It All', did a scat/swing version of My Fair Lady's 'Wouldn't It Be Loverly', and, with Lysiuk, hit the money notes on Wicked's 'Defying Gravity'.
Lysiuk impressed with a sweet 'pie' number from Sara Bareilles' Waitress, and was a plucky Audrey to Luke Kennedy's Seymour in Little Shop Of Horrors' 'Suddenly Seymour.'
Kennedy's rich vocal pipes were shown off in Chess' 'Anthem' and Les Misérables' 'Bring Him Home', while he and O'Connor had a fun time with a big-band arrangement of Rodgers and Hart's 'The Lady Is a Tramp'.
Highlights of the show, and there were many, included Price 'auditioning' for the Sweeney Todd role of Mrs Lovett for O'Connor (who played it in Paris), singing Les Miz's 'Master of the House'. It was rambunctious and funny, with Price coaxing the audience to sing-a-long even though they were wearing masks. O'Connor followed with the Thénardier reprise of the same song, getting the most out of the bawdy lyrics.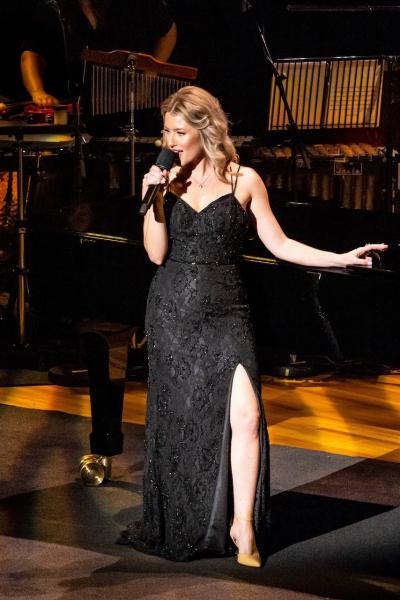 But my favorite was a superb duet by O'Connor and Price of Guys and Dolls' 'Marry the Man Today', Frank Loesser at his best, with sharp lyrics and a killer tune. One of the great showstoppers of all time, their performance was a master-class in musical-theatre singing.
The first act closed with Sweet Charity's lively 'There's Gotta be Something Better Than This' and the second with a sizzling 'All That Jazz' from Chicago. The girls' patter was folksy, friendly, and amusing, whilst Dobinson's band were great accompanists ,playing a range of music from rock and folk, to swing and jazz.
A magical night in the theatre!
Peter Pinne
Images: Stewart Tyrell, PhotoCo