Don't Make Me Play Piano Man
Performed and presented by Steven Kramer. fortyfivedownstairs theatre, 45 Flinders Lane, Melbourne. 30 April – 2 May, 2021.
Steven Kramer consolidates his position as one of the masters of cabaret with this show and displays his formidable talent. His very personal and highly comical banter in between songs punctuates the show beautifully. Kramer infuses his performances with stories and anecdotal accounts that really accentuate the emotions of the pieces he chooses. The strong personal connection to the songs makes them even more moving.
The execution of his piano playing, and his strong vocal ability, not only bring the songs to life in an endearing and heartfelt manner but help to highlight the musical excellence each piece represents. Kramer is happy to share both the joys and the hardships of his artistry, especially the particular difficulties on his profession created by the pandemic. Kramer gives a candid account of how he has had to reconsider his relationship with the grand piano and discovers a newfound appreciation for his love of piano playing as well as the opportunity to return to the stage.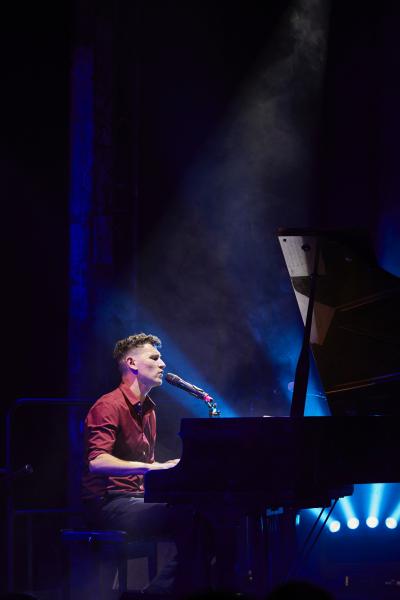 This renewed cherishing of his work is palpable in his performance and is befitting of the warmth and intimacy that the venue fosters. Familiar tunes by Elton John and Peter Allen feature in the repertoire but the showstopper is the song at the centre of this show; Piano Man. The sometimes-ambivalent relationship with this and similar iconic pieces that he addresses in this show is immediately overcome to favour a brilliant rendition that ends the show on a truly powerful note.
Patricia Di Risio