Dracula
Ballet based on the novel Dracula (1897) by Bram Stoker. Queensland Ballet & West Australian Ballet. Choreographer: Krzysztof Pastor. Composer: Wojciech Kilar. Libretto: Pawel Chynowski. Musical Arrangers: Michael Brett & Joshua Davis. Camerata Chamber Orchestra, Conductor: Nigel Gaynor. Lyric Theatre, QPAC. 24 Nov – 4 Dec 2021.
Will we ever get over our fascination with Transylvania's most famous citizen? Since Englishman Bram Stoker first penned it in 1897, his epistolary novel Dracula has had countless reincarnations for the stage, film and television. This ballet version re-imagines the character as a 'romantic villain', a reinterpretation that was first used in Francis Ford Coppola's 1992 movie Bram Stoker's Dracula. In fact most of the ballet score music was taken from that movie, along with other symphonic orchestral pieces by Polish composer Wojciech Kilar, and arranged by Head of Music for WA Ballet Michael Brett and Joshua Davis.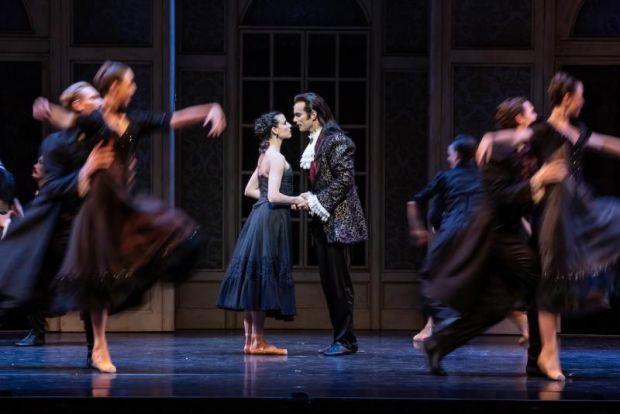 This co-production was the brainchild of West Australian Ballet's Artistic Director Aurelien Scannella and premiered in Perth in 2018 to great acclaim and full houses. Due to its popularity, it was restaged in WAB's 2021 season, and the reason is now on display at the Lyric Theatre.
It's a blood-thirsty triumph. This gothic love story is told in a style that fuses traditional classical ballet with contemporary dance. Two dancers play the eponymous character, Alexander Idaszak as the evil Old Dracula, and Victor Estevez as the young and sensitive hero. Both were striking in their interpretation, helped by marvelous 1800's period costuming by Phil R. Daniels and Charles Cusick Smith. Notable was a floor-length fur-trimmed coat which was opulent and imposing, especially when swished like a cape.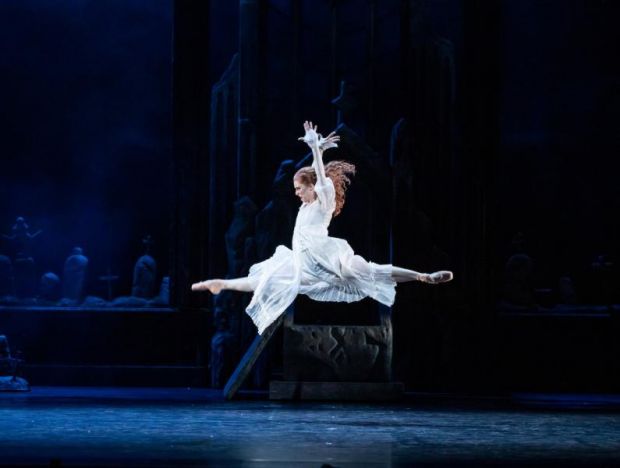 Idaszak brought venom and lechery to his portrayal, whilst Estavez brought charm and passion to the young blade. He and Camilo Ramos (Dracula's London lawyer Jonathan Harker) were simply marvelous in their tango pas de deux that bristled with humor and brought audience titters. Ramos also shone in his bedroom scene where in his dreams he is accosted by three female vampires who proceed to seduce him.
Yanela Pinera, as Jonathan's fiancée Mina, was outstanding with her final pas de deux with Estavez as she surrenders to his power - searingly intense. The other standout, amongst an impeccable cast, was Lucy Green's Lucy, whose character moved from genteel London society girl to a blood-thirsty vampire. Dancing superbly, she was fresh and beatific yet horrific as she descended into Dracula's hell.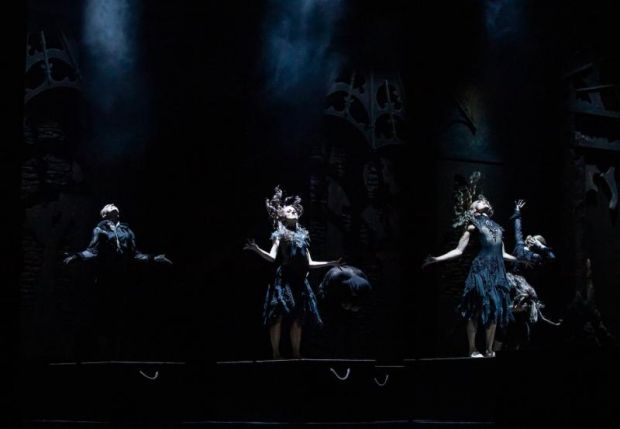 D'Arcy Brazier brought madness to a new and exciting level as Renfield in the mental asylum scenes, whilst Liam Geck and Patricio Reve, dressed only in briefs, were an arresting double-act as Phantoms.
Daniels and Cusick Smith's costumes were complimented by their scenery, which was dark and haunting, with an especially marvelous crypt of coffins where the vampires cavorted. The stage pictures were constantly helped by Jon Buswell's evocative lighting plot.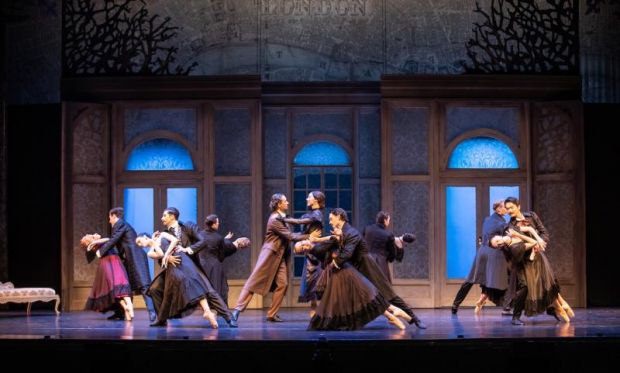 The musical landscape was perfect - brooding and malevolent for the Prologue and war scenes, and brilliantly flamboyant and slightly atonal for the ballroom waltzes.
I suspect Dracula will repeat its WA success in Brisbane. It deserves to!
Peter Pinne
Photographer: David Kelly