Dry My Tears
Paul Capsis. Adelaide Cabaret Festival. Dunstan Playhouse. 23 June 2023
Step into the Dunstan Playhouse and prepare to be enchanted by the return of cabaret performer extraordinaire Paul Capsis, an Adelaide Cabaret Festival Icon. Accompanied by the virtuoso pianist Francis Greep from The Song Company, Capsis delivers an intimate and deeply personal performance that transcends boundaries. The stage, stripped down to its essence, becomes a canvas for Capsis' raw and magnetic presence. Bathed in mesmerizing blue lighting, his expressive face becomes a reflection of the emotional contours woven into each note.
With a mere turn of the head, Capsis effortlessly transitions from sinister to seduction, captivating the audience with every nuanced gesture. His command of the stage is undeniable, drawing viewers into a world where love and loss, grief and sadness, and, of course, heartbreak are explored. The show delves into the depths of these universal experiences, unearthing the raw emotions that reside within us all and the need we all have for someone to dry our tears.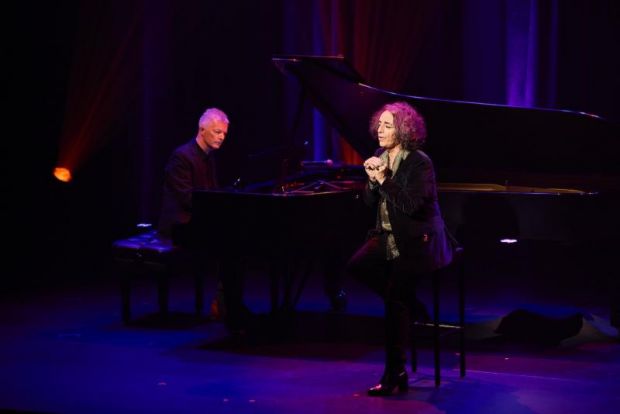 Drawing from the vast repertoire of cabaret, jazz, ragtime and contemporary classics by legendary composers like Kurt Weill, John Kander, Richard Rodgers and Elton John, Capsis infuses these timeless songs with his own unique flair. Influenced by icons such as Marianne Faithfull and Nina Simone, his versatile voice breathes new life into these beloved melodies. From the melancholic depths to the exuberant heights, Capsis keeps the atmosphere upbeat and bright, while still touching upon the profound and often tumultuous aspects of the human experience.
This remarkable performance is the result of a deep collaboration between Capsis and Greep, who previously collaborated on the acclaimed production of Skin Deep for the Mardi Gras Festival. The mutual respect and admiration between the two performers shines through as they explore the depths of their remarkable talents. The show, a testament to their artistic synergy, immerses the audience in a tailored and in-depth exploration of their musical prowess.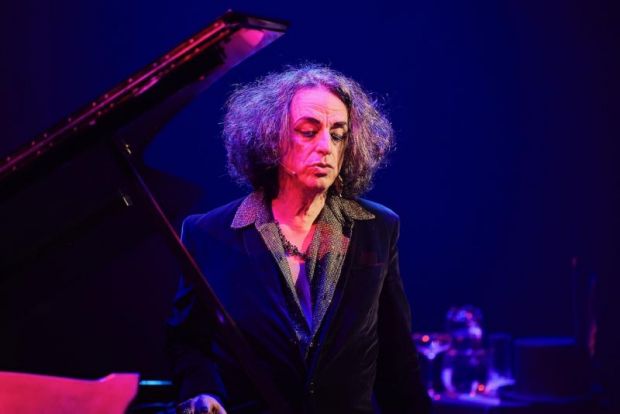 Capsis and Greep deliver an unforgettable experience. Their performance transcends genres, leaving a lasting impact on all who witness their mesmerizing performance. Step into their world and let the transformative power of their music touch your heart and soul.
Jenny Fewster
Photographer: Claudio Raschella