Elliot's Big Nose and the Snot that it Grows
By Elise Wilson. Fringe World. Directed by Christopher Moro. Rehearsal Room 1, State Theatre Centre of WA, Perth WA. Jan 24-29, 2022
Elliot's Big Nose and the Snot that it Grows is both gross and gorgeous, a little treasure of a show for kids, presented by Elise Wilson and Christopher Moro, as part of State of Play for Fringe World. A wonderful blend of puppetry and live action, it keeps its young audience engaged and giggling throughout.
Written by Elise Wilson under mentorship from Barking Gecko and the Australian Theatre for Young People, it tells of Elliot, an eight-year-old bookworm Elliot, who is a bit of an outsider, and self-conscious about her larger-than-usual nose. She finds her hidden superpower when she realises that she can project metres of strong 'super snot' from her nostrils.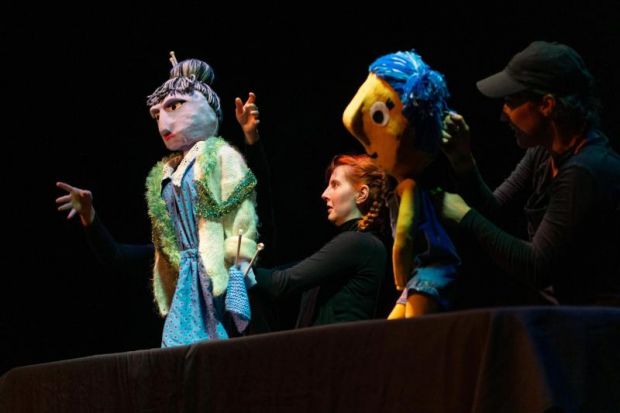 As well as snot there is a smattering of boogers and farts and various other slightly off-colour moments. There are some great evil scientists, an oppressive librarian, and some epic kid-heroism. The show is entirely in rhyme and bounces along with great panache.
The puppets are lovely - especially Elliot and her schoolmates and they are skilfully manipulated by a great ensemble cast alternatively puppeteering and interacting in other ways. Excellent teamwork from Elise Wilson, Kylie Bywaters, Asha Kiani and Fiona McDonald.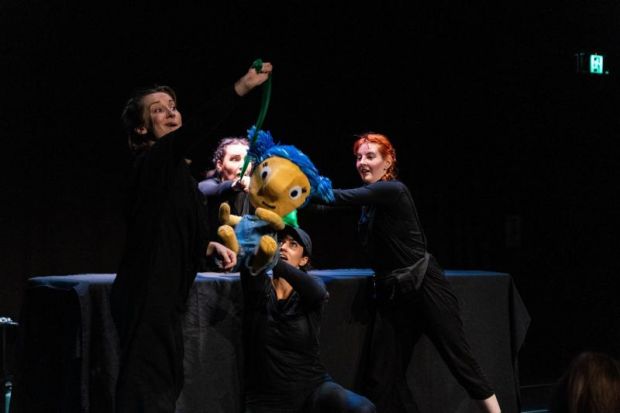 The production is designed by Dani Chitton, with sound design by Jono Battista, with the cast and many in the team pulling multiple duties as puppet designers and makers.
Would love to see this remounted during term time as I could see it being very popular with primary school classes. In the meantime, it is a fabulous end of holiday treat for Primary School kids, with enough fun to keep an adult companion entertained too.
Kimberley Shaw