Every Brilliant Thing
By Duncan Macmillan and Jonny Donahue. Black Swan State Theatre Company. Directed by Adam Mitchell. Studio Underground, State Theatre Centre of WA, Perth, WA. August 25 - Sep18, 2021
Black Swan State Theatre Company's Every Brilliant Thing is a surprise packed show that truly is a brilliant thing of its own. A one-man show, with the most unlikely of themes, this amazing performance by Luke Hewitt touches both hearts and funny-bones and unites its audience in a unique and special way.
When a boy's mother attempts suicide, he begins a list of "every brilliant thing" as a way of affirming that there is still joy in the world. We follow the compilation of this list, alongside the life-story of the protagonist in a beautifully relayed story. Members of the audience are recruited to play various key characters, to supply props and to help complete the list. Luke Hewitt gives a loveable, layered and tender performance, demonstrating expert and seemingly effortless improvisation skills, and showing wonderful comic timing, whilst discussing difficult topics such as suicide and depression with sensitivity, believability and care.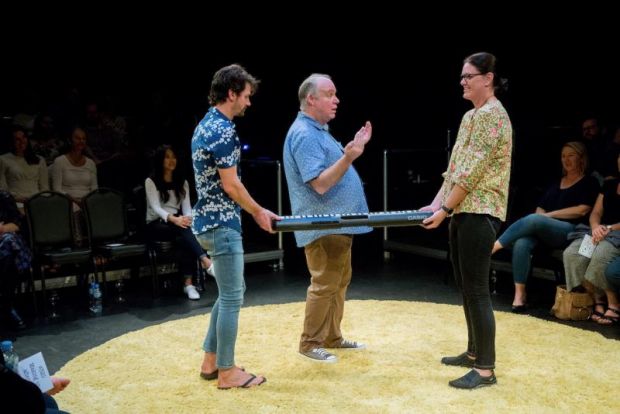 Very simply staged (under consultation from Fiona Bruce), very organic composition and sound design by Melanie Robinson and clever lighting design by Kristie Smith guide our emotions.
Having already toured in regional WA, including Karratha and Mandurah, the show is confident and running very smoothly. After Perth, the production will continue to Albany, Esperance and Kalgoorlie. While Covid has put a halt to a national tour at this point, hopefully this can happen in the near future.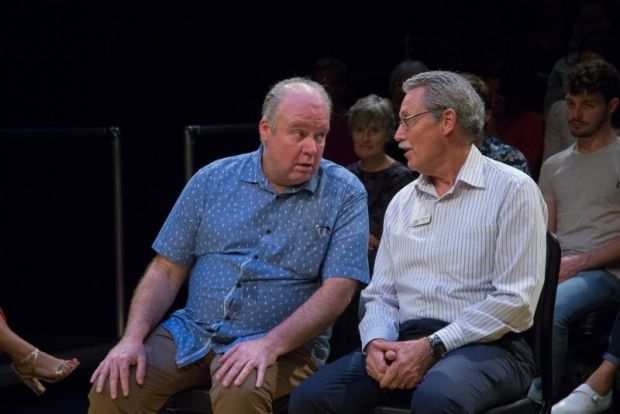 This is a really special show. In the post-show address, director Adam Mitchell stated that the show's star Luke Hewitt doesn't like it described as a little show. At the risk of inciting Luke's wrath, I would describe it as a little show with big laughs, huge entertainment value and an enormous impact. Give yourself a gift and see it.
Kimberley Shaw
Photographer: Marg Bertling