Falling from Grace
By Hannie Rayson. Directed by Elizabeth Morris. Presented by Villanova Players. Ron Hurley Theatre, 28 February – 8 March, 2020
The complexities of women's friendships are laid bare in this Hannie Rayson (Hotel Sorrento) play. Relationships are tested, secrets revealed, and scruples challenged as three women – Maggie, Suzannah and Janet – navigate the trials of working with your best friends in the pressurised environment of a magazine.
Things are complicated by a feature story Janet has written about Dr Miriam Roth and a controversial PMS drug Miriam is working to have approved. To make matters worse, editor Suzannah is engaged in an elicit relationship with Miriam's husband, Michael. While Suzannah's ex-husband Hugh is trying to stop the drug from going to market as he believes it causes birth defects.
The acting is sound from all cast members, who appear well-rehearsed and committed. Allison Clark seems to relish her role as Maggie. She has good comic timing and is sensitive in her interpretation of the serious moments. Gregg Goriss is completely natural and believable, with excellent delivery of his lines, which he makes sound spontaneous. Michelle Malawkin beautifully captures the difficult character of the focussed and driven Dr Miriam Roth.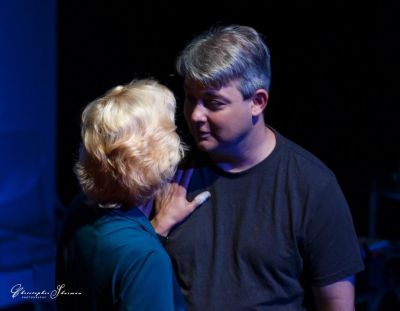 Elizabeth Morris has nurtured a strong team ethos in this cast. You can see them working to lift one another up throughout the show. Everyone gives it their all and appears to delight in their chance to bring this story to life. Lucy Moxon's set design is functional and adaptable. It makes for swift scene changes that support a well-paced performance.
This is a production with great roles for the leading women to sink their teeth into, as Rayson provides complex, multi-dimensional characters in the script. It's a wonderful chance for the audience to question their own sense of what's right, with no one character being perfectly flawless or completely evil. While written in 1994, the subject matter and themes all feel very current.
Although much of the subject matter is no joke, the script is packed with humour, making this a light-hearted yet thought-provoking experience for adult audiences.
Kiesten McCauley
Photography: Christopher Sharman