Fiddler on the Roof Jr.
Book by Joseph Stein. Music by Jerry Bock. Lyrics by Sheldon Harnick. Primadonna Productions. Directed by Carole Dhu. Pinjarra Civic Centre, WA. Sep 11-12, 2020
Primadonna Productions' youth musical Fiddler on the Roof Jr. was cast back in February, and completed four rehearsals before being shut down due to COVID. Despite a three month pause in rehearsal, these young people finally brought their work to the stage, performing to capacity distanced crowds at the Pinjarra Civic Centre.
Primadonna shows involve every member of their youth troupe, and as members tend to stay in this company for five years or more, there is a wonderful camaraderie and sense of family, which works well for the members of the tight-knit community of Anatevka.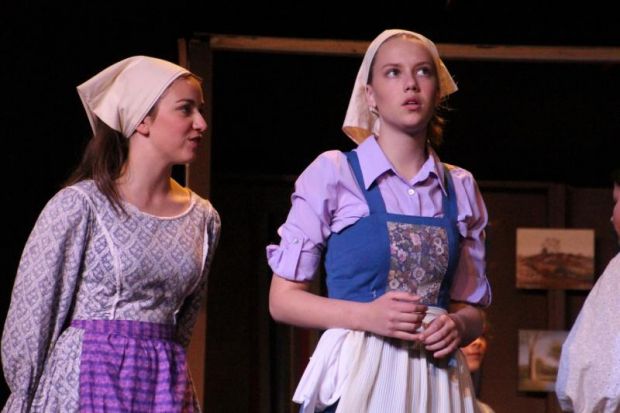 Steven Jones anchors this production with great confidence as Tevye, dairyman and father of five daughters, bringing a lovely voice and maturity to the role. He is nicely matched with Sarah Edmondstone, who gives his wife Golde a lovely wry cynicism and gentle humour.
Lovely work and beautiful sorority from the daughters - Lauren Daniels gives a lovely sense of romance to Tzeitel, Annabelle Paxton-Cooper gives Hodel intelligence and strength, while Riley Jones is beautifully determined as Chava. Holly Creelman as Sprintze and Lucy Fortune as Bielke sweetly complete the quintet.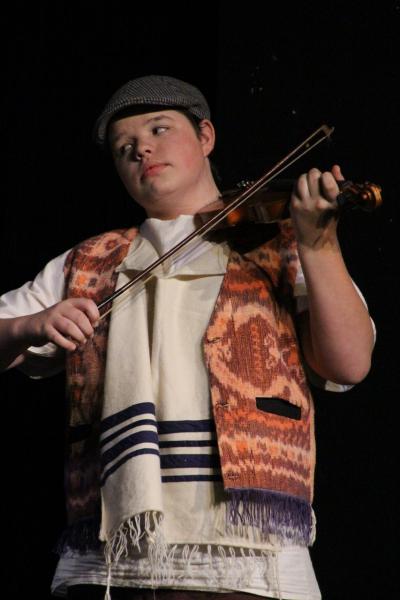 Earnest performances from the suitors - Ruth Creelman and Summer Verdon convincingly gender flipping to play Motel and Perchik, with Jackson Hiller nicely playing outsider Fyedka.
Adam McWhinnie gives a compelling performance as the ever present and mute Fiddler, and we were pleased to hear his beautiful voice helping lead ensemble numbers. Marnie Kelly is delightful as Yente, while Anna Morais as The Constable, Alex Pestrucci as Lazar Wolf and Flynn Creelman as the Rabbi were particularly memorable amidst many hard-working and dedicated minor characters.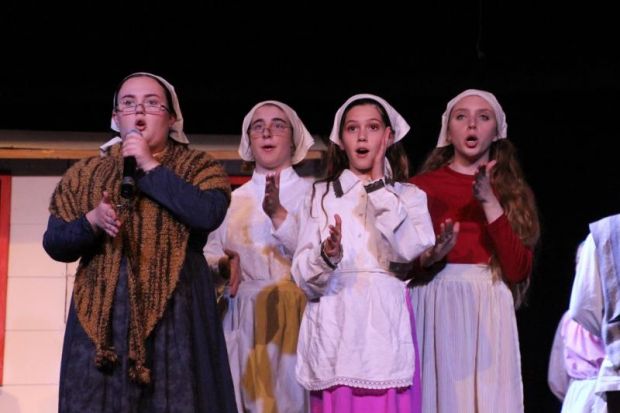 The ensemble is well drilled and focused throughout and look great in well-chosen costumes. The set is simple and evocative and is nicely lit by Grace Crawford - all belying a few days turnover from the last show in this venue. Sound is well managed by Michael Rogers.
A lovely community atmosphere and a great sense of caring and safety as the company clearly followed the current COVID safety precautions. This company will perform the brand new Broadway Junior offering, Oliver Jr, in February 2021 and I look forward to seeing this young troupe again.
Kimberley Shaw